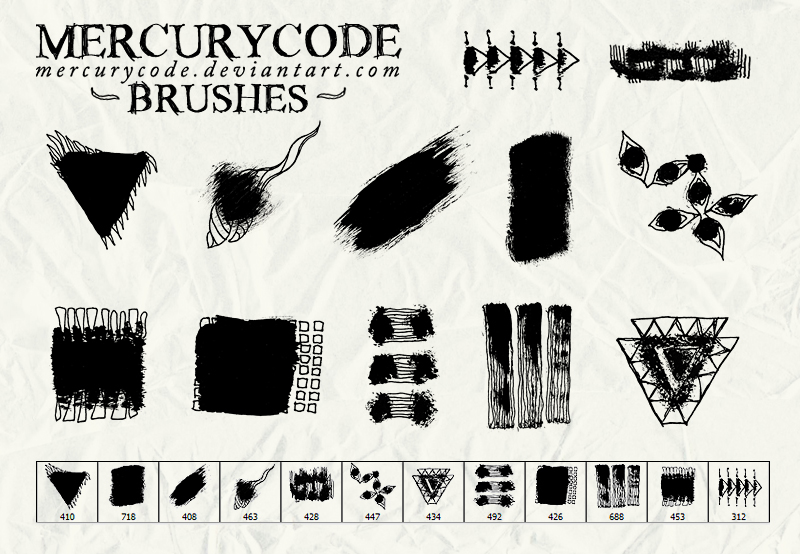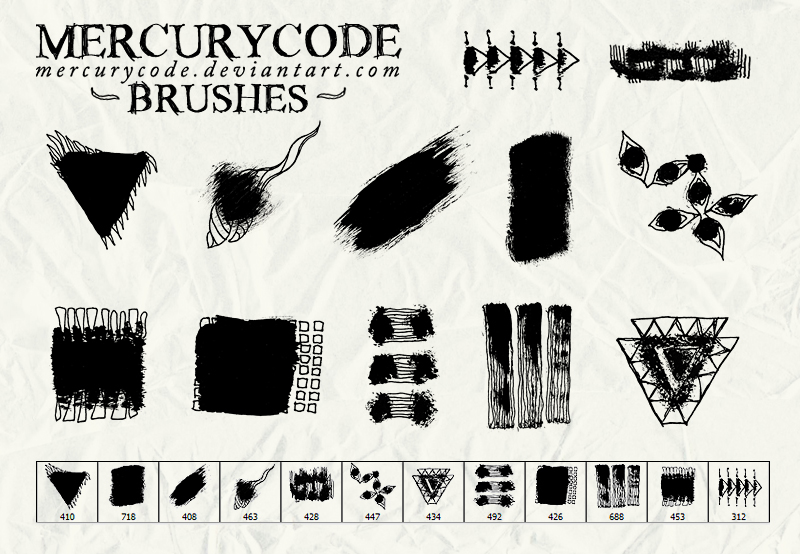 Watch
So I'm still trying out different styles of the preview images of my brush sets. This time I've included the preview row from the preset manager.
BRUSHSET

This brushset pack (.zip) contains 12 brushes. You will unpack individual images (.png) of the brushes plus a Photoshop file (.abr).
Two simple rules:
1.
No redistribution
: don't display it as your own with none or minor alterations.
2.
Give credit
, so others are able to find the source!

Other than that: Feel free to use it for whatever you want, wherever you want.
~ I'd love to see how you use the resources, so feel free to send me a link to your work. I'd be happy to give a

!

mercurycode