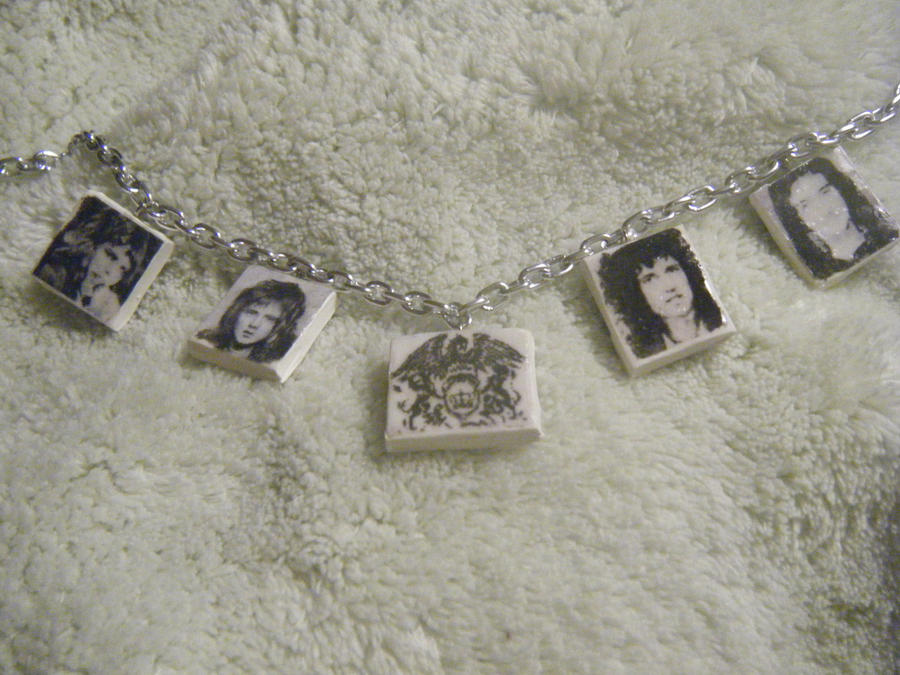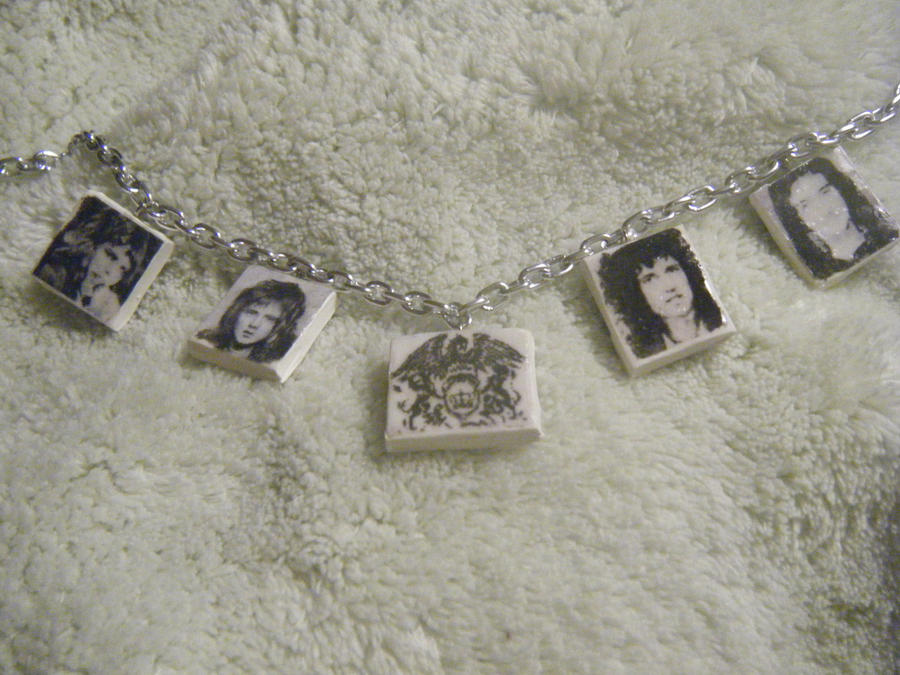 Watch
I've finally uploaded it! Isn't it wonderful!? I mean, how can a QUEEN necklace not be wonderful?

The charms are made of polymer clay. I made this a few months ago, but I've just gotten around to uploading the pics. I'm quite happy with the way it turned out. (the crest took AGES to get right. I had to throw away at least a half a dozen charms because it kept getting ruined.

)
What do you think?


Reply

Reply

Thank you!

Actually, I stuck the photos on them backward, baked them, and then took off the paper and the picture stayed. But yeah, it's polymer clay!

Reply

You use a normal paper for this (like a paper for printer) and it doesn't burn? i've never heard about this technique, it's great!
Reply

LOVE IT!!! I want one

Reply

And I want to make them and sell them! But my parents probably won't let me...

Reply

I LOVE IT!

It's wonderful

Reply

Oh, wow! This is amazing! And I was just about to ask where you got it ;__;

You know, you could sell these! I'd definitely buy. :3
Reply

Thank you!

Yeah, people ask me that all the time, and then they do a double take when I say I made it!

I'm thinking about it...

Thanks!

Reply

Nifty! It shows you're a TRUE fan.

Reply