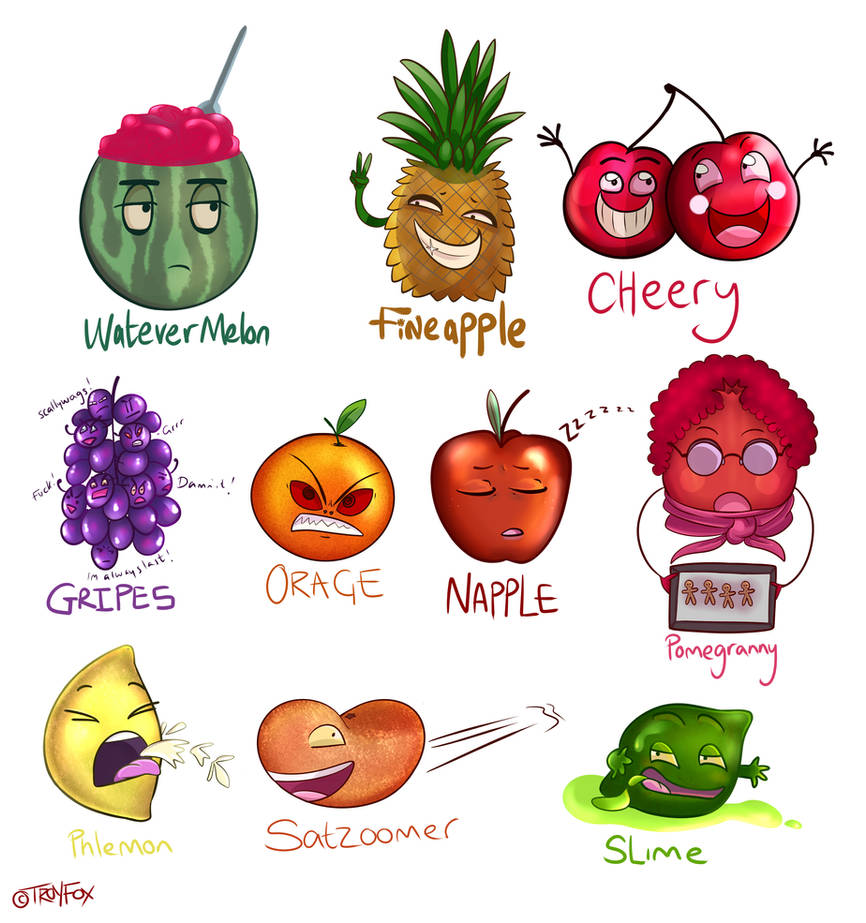 Watch
Which Creepy fruit are you? Tell me in the comments.

This is what happens when I dont feel well but wanna draw still.

I can sure be The Fineapple or the Satzoomer
Reply

Very cool haha

Reply

Haha, depending on the time of the day I can either be the cheery or the watevermelon

What about you?
These are super fun by the way!
Reply

hahaha that makes sense XD
I guess it also depends with me, maybe the satzoomer as I want to get things done quickly or the gripes if its a bad day lol
Reply