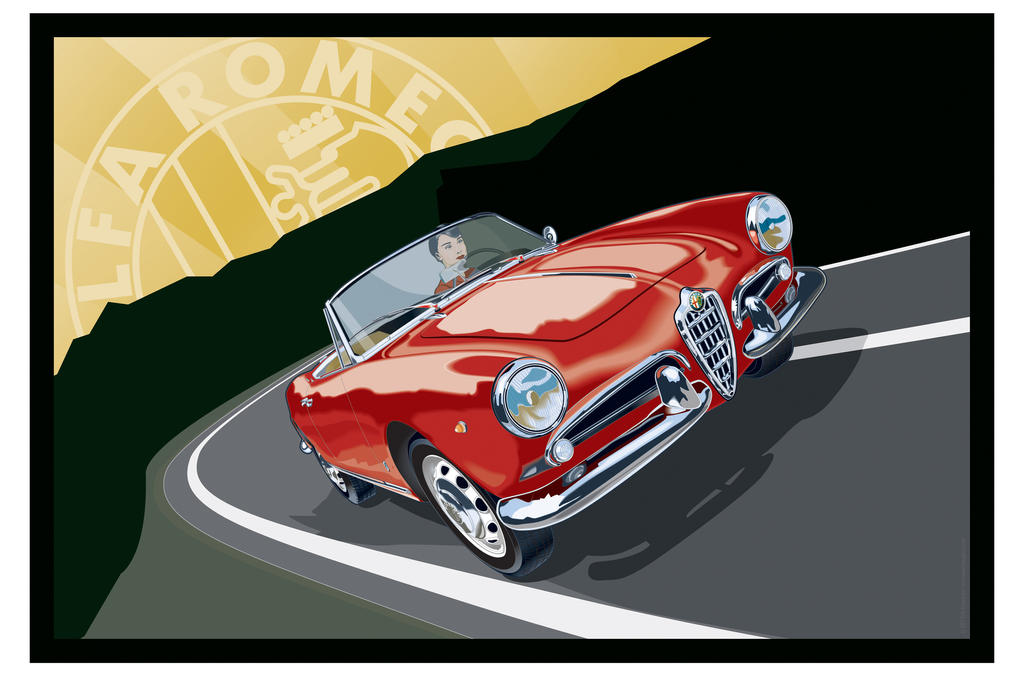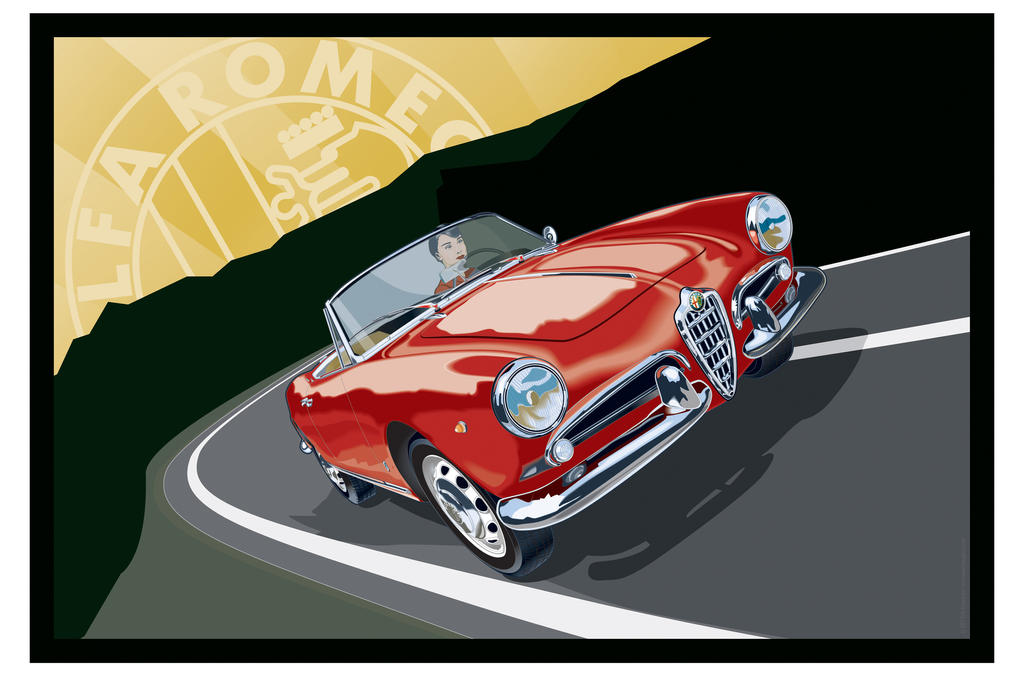 The 1959 Alfa Romeo Giulietta Sprint & Spider are iconic Italian cars hand built by both Pininfarina and Bertone that continue to inspire new car design to this day. It is driven by the lovely Audrey Hepburn.
This piece was created in Illustrator CS and is entirely vector.
This was rendered with the pen and knockout tools and some use of the gradient tool.