Edit 2021/07/25
Thank you so much for the Daily Deviation! Nono and Stinky are going on adventure!

Y
outube Channel
|
Discord Server
Newly created discord server where we share art and grow as person and artist no matter your artskill, feel free to join!
Feel free to leave a comment or to add me to your watch list if you like my work, your support means the world to me thank you
(⁄ ⁄>⁄ ▽ ⁄<⁄ ⁄)
Some comics strip of Nono and Stinky adventure I made: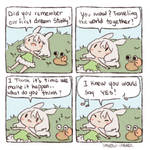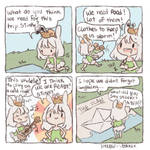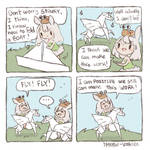 Isometric little scenery inspired by this drawing:
It was actually the first drawing of my Nono and Stinky > v <
I like to experiment with my art, hope you like it!
I was unsure of which color to pick for the background but went for a blue and calm one.
Learned a bit about color theory and tested it out here.
Image details
Image size
950x950px 1.57 MB