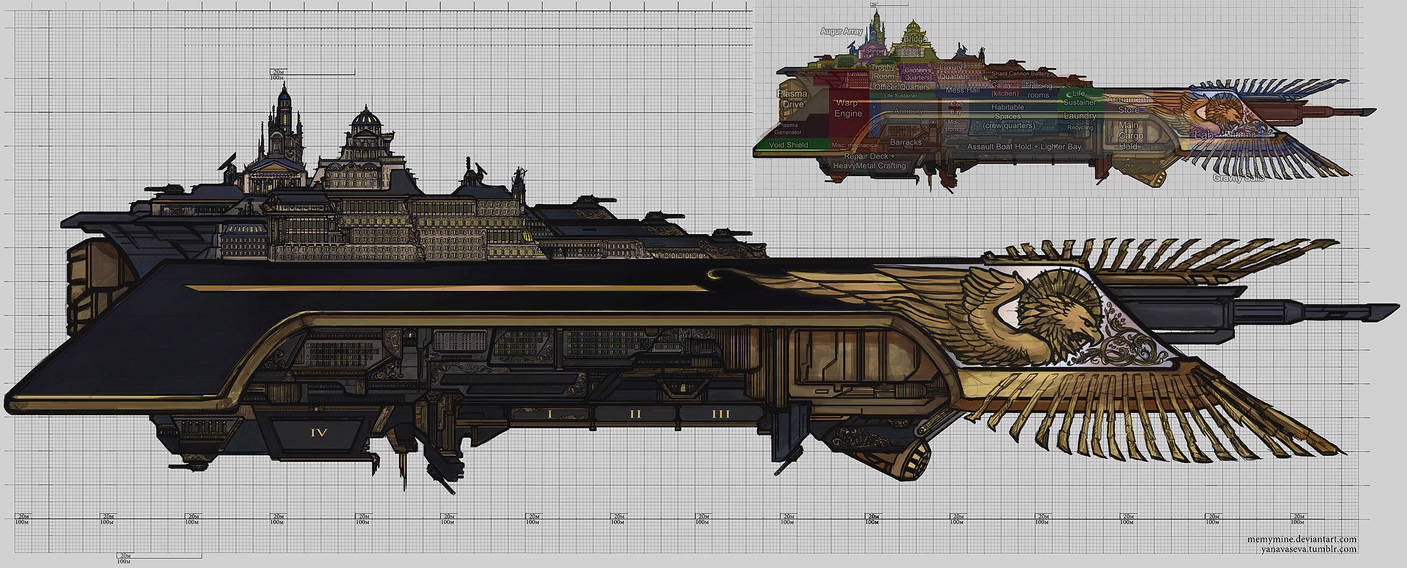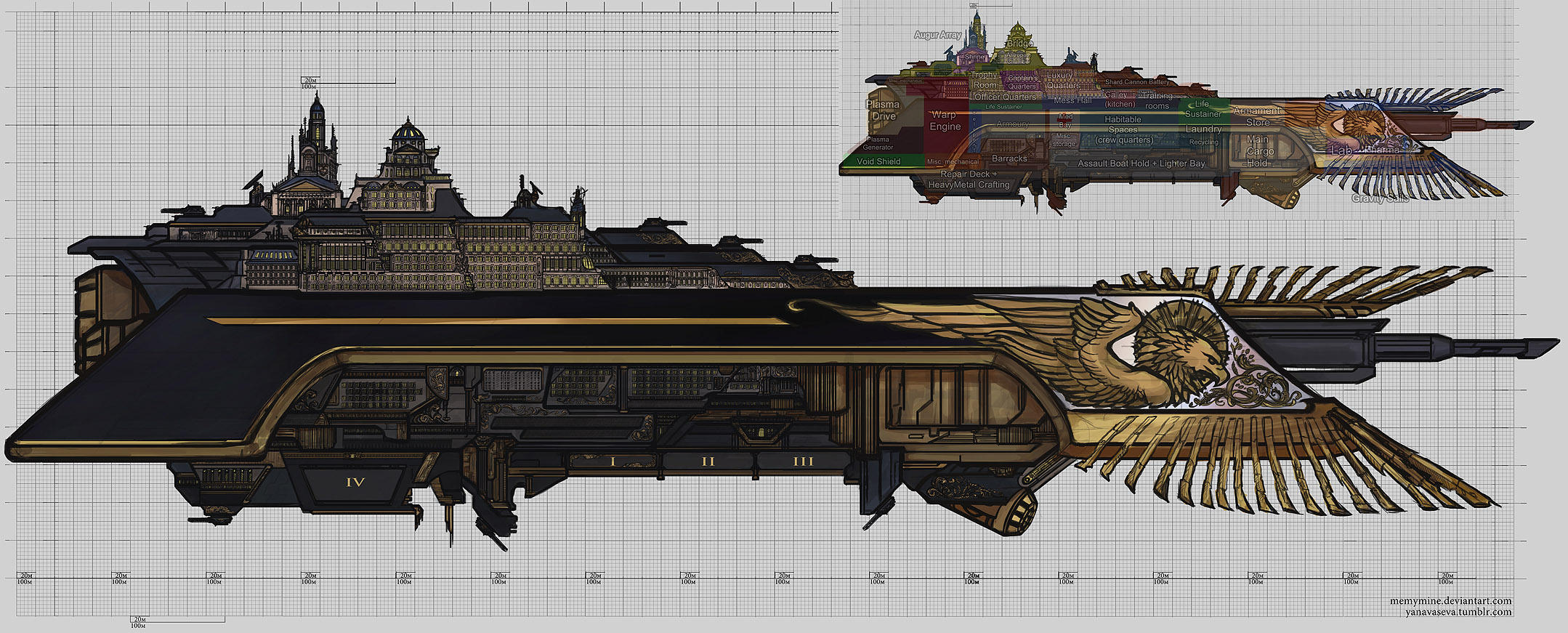 Watch
For the same reason I needed the custom plasma pistol design (this one:
memymine.deviantart.com/art/Fa…
). It would be useful to draw a top view and a scheme of the decks, but that's going to be a lot of work so for now I'll upload just the side view.
There are parts in here that are from the component table in the Rogue Trader RPG rulebook, but don't have any illustrations on what they look like, and Google didn't come up with any results either, so I improvized. It doesn't help that for a huge chunk of the parts, according to the ingame information, nobody really knows what they're doing when they work with them, they just press the buttons like my grandma does with her cell phone.
The base for this ship and its stats is a customized Hazeroth-class pivateer hull. Which in the only existing picture in the rulebook looks like some sort of giant TV remote control and doesn't really resemble the rest of the ships. It's also one of the smallest voidships available in the core rulebook, with really good speed.