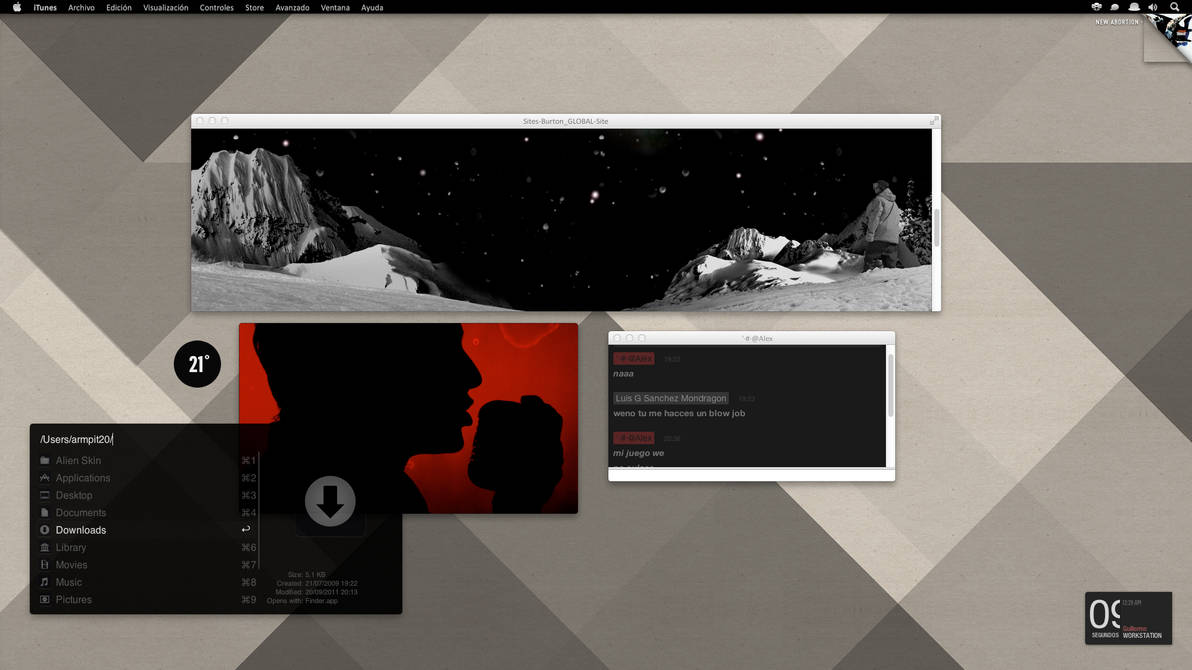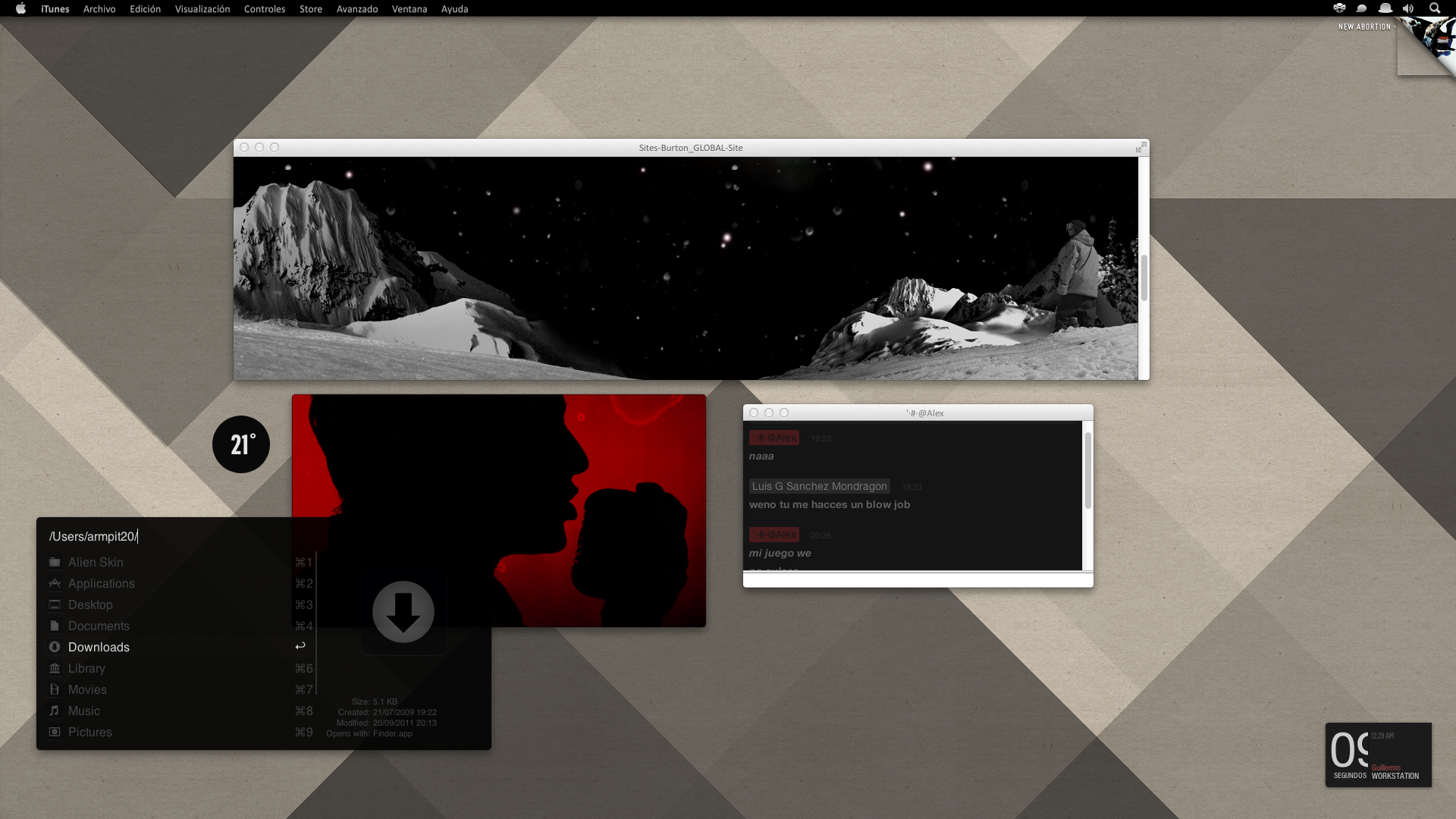 Watch
I'm ever like this wallpaper but never use... i m not sleep today I'm playing gears of war 3
my inspirit is
[link]
from andy :yukihatsu..
well this is my 2 shot in lion , my last shot in mac from 2 months
I'm working whit some stuff you used like a walls and bowtie stuff..
wallpaper by Chris Masterson
geek tool by me.
amana clock black mod by me , original idea andy:
[link]
theme

bisidian
alfred app skin by darkspyder86
bowtie:
curl lion
video: 10years :shoot it out
music slipknot album iowa.
website:burton i love burton i know I'm mexican but i love snowboarding , and burton wear.