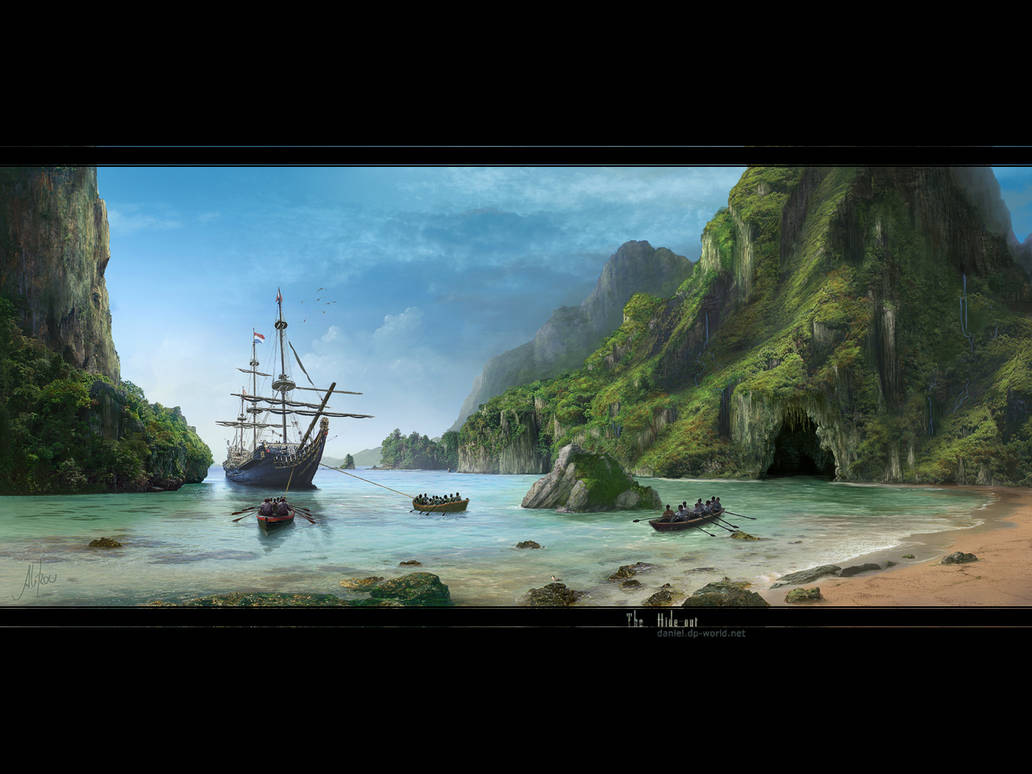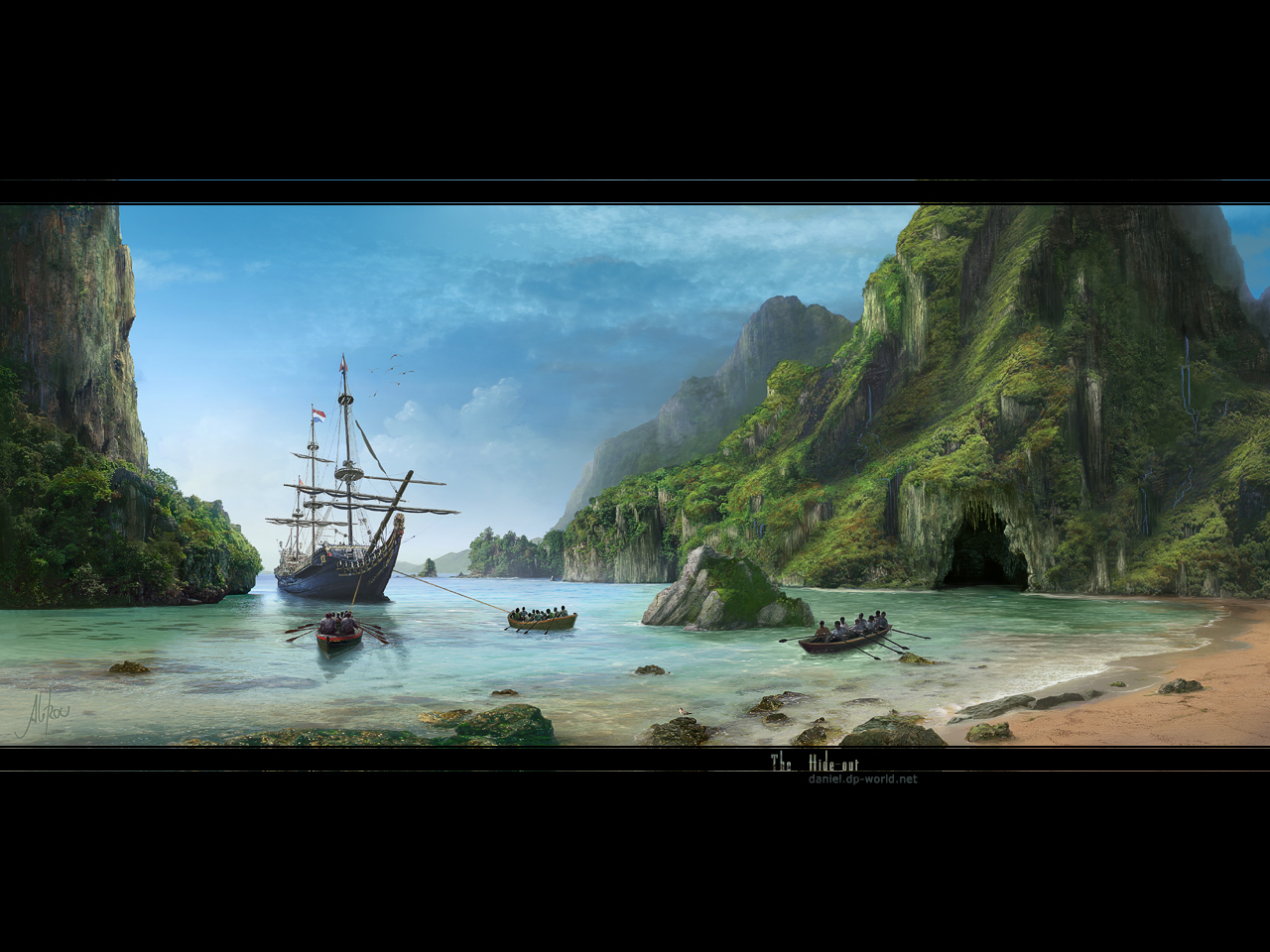 Watch
It's about time for a new piece. Here we go, this is a matte painting that I had in the works for weeks and weeks. I did not get to work on it for a good while, hence why it took so long.
With this piece I wanted to challenge myself. As you might see in many matte paintings they make heavy use of fog and mist, which, admittedly, can make certain things easier. So I wanted to try if I can create a believable bright day-time piece where you wouldn't have any fog.
And booya, this was a pretty difficult setting, all this foliage almost killed me

The initial concept has been made as a pencil sketch, then I did a colour sketch in photoshop, refined that and only then I started to use the first photos. Some photos I took myself, all the rest were taken from sxc.hu.
Here is the photo that I incorporated first:
[link]
And here is the stock photo for the ship:
[link]
Gah, and I tell ya people, extracting a ship and its rigging is NO fun.
Anyway, I hope you guys enjoy it, I have submitted it in wallpaper size, so feel free to put it on your desktop. I have also entered this for the Ballistic Publishing d'artiste - Matte Painting 2 book, so wish me luck that they chose it

As usual, a print will be up soon.
Daniel

Daily Deviation
Given 2007-07-30
The Hide-out
by `
memod
"I just have one thing to say, ABSOLUTELY MINDBLOWING!" says
archanN
and once you read the comments about the details that went into this piece, you'll likely agree. Full view is a treat! (
Suggested by archanN and Featured by KariAnnLax
)