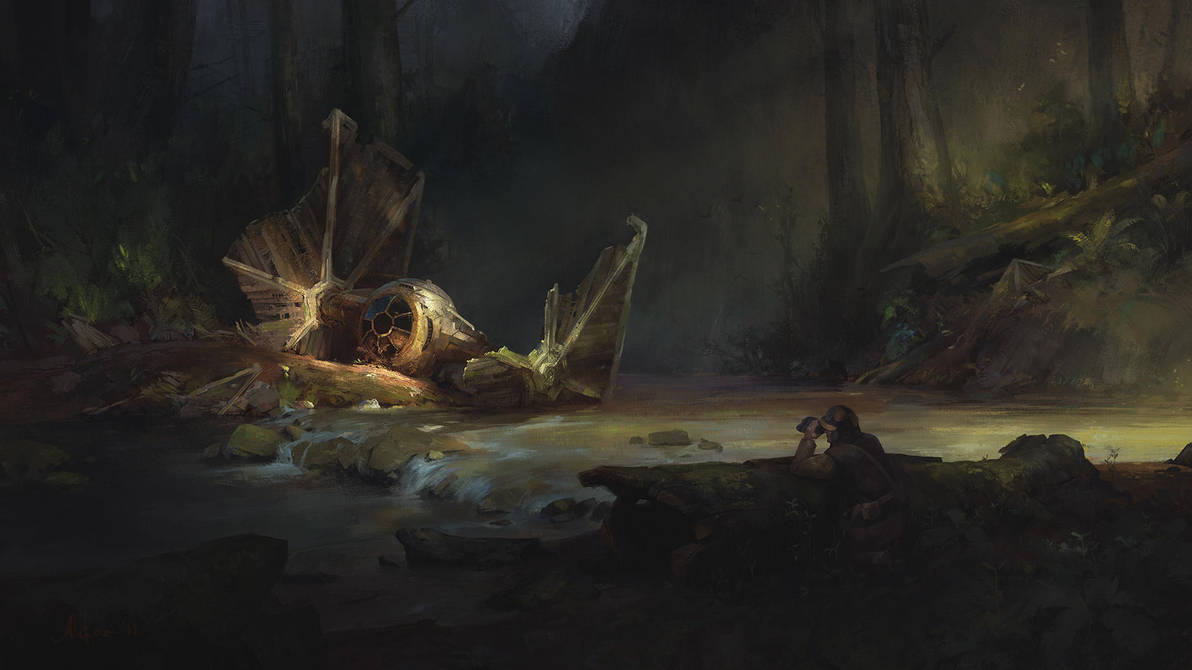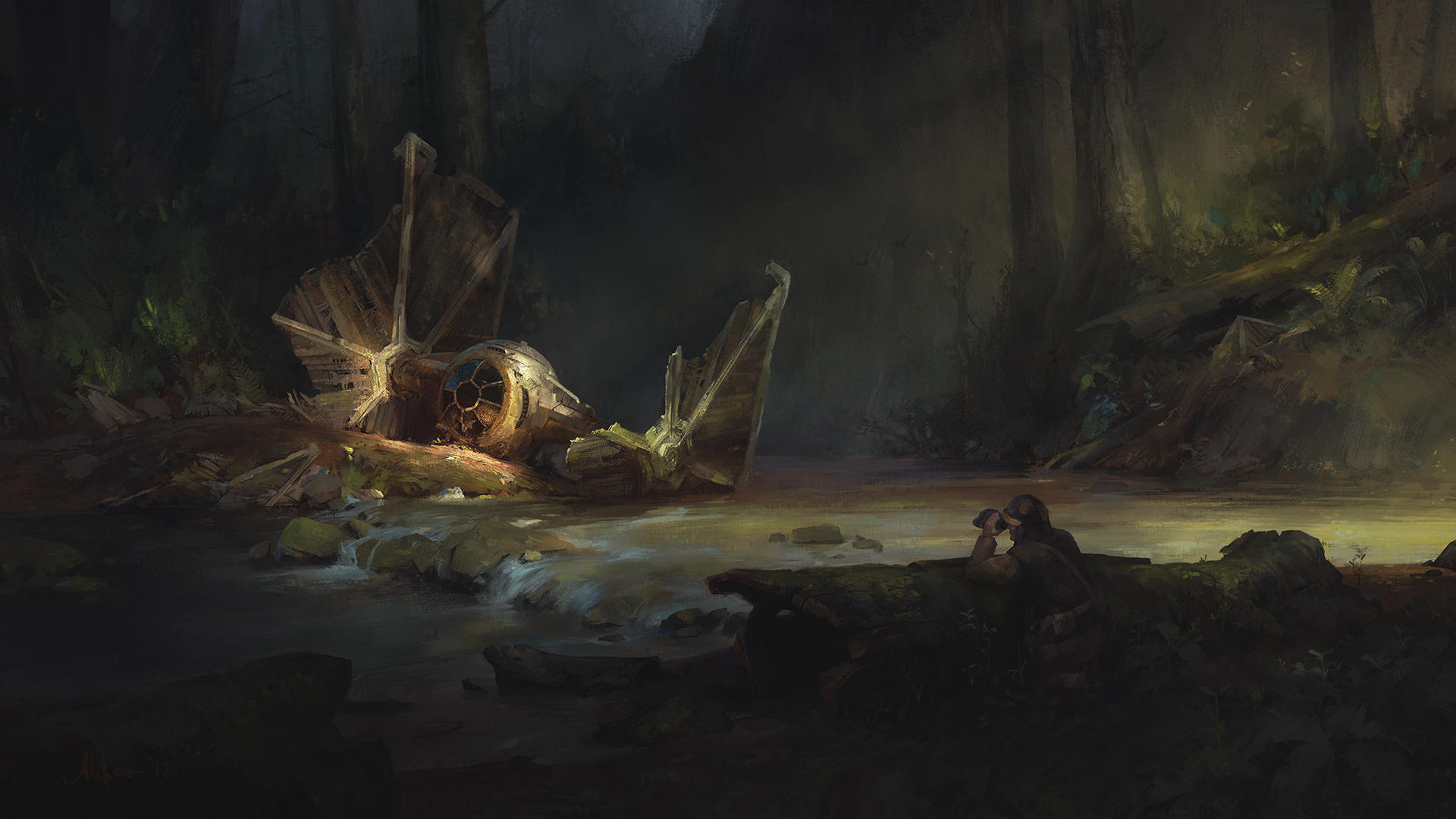 Watch
It was about time that I did a Star Wars themed piece. And hey, as promised, this time it did not take me quite as long to do my next piece

The base for this was actually an ink drawing, that I did quite a while ago, which you can find up on my facebook:
www.facebook.com/photo.php?fbi…
Feel free to follow me there, if you want to see more from my sketchbook, I show these much more regularly.
Let me know what you think, I hope you like it!

Daniel
The thought put into this piece- fantastic. You scattered a couple chunks of wing away from the main crash site, made (as far as I can tell) realistic fragmentation of the ship, it's smooth where the metal sheared and more porous where the fibrous inner parts of the wing broke. The body language of the rebel onlooker with macrobinoculars seems to show a genuine invested interest in the scene.

Which brings me to a negative point- it's a tad unclear, conceptually, what's going on. The rebel is acting stealthily, leading me to believe it was a recent crash. However, the rest of the composition lacks continuity in that aspect. Should there be smoke coming from the ship, or perhaps footprints to indicate that it is relatively recent? Not to say that if this scene were real, there necessarily must be any of that, but to include it would help your work conceptually. Only took half a star off of vision for that, because otherwise the idea is great!

I'm thinking three and a half stars on originality. It's a scene I haven't specifically seen before, yet the concept does not make me think much about anything I haven't thought about before. It's a nice scene to ponder, but it's so close to a lot of other artwork as well as the films themselves that it isn't particularly surprising or new.

The color scheme is beautiful- gloomy and mysterious, as it should be, given the concept. Spot on. Warm colors in the focal area, cool colors in the background and areas of non-interest; works very well.

The value could use some work. This ties into your composition as a whole, but there is a lot of black and near-black. The entire corner behind the rebel is pretty much too dark to make out what's there; same with the bottom and top left corners. Not to say you shouldn't have that, but it definitely overpowers the rest of the piece a bit. I think if you were to rearrange the light sources, shadows, and overall exposure in order to reduce the amount of black in the composition, the value would be perfect.

Great texture! The scratchy, porous nature compliments the aesthetic of the entire thing- sorry if that's an ambiguous statement, it's hard to put into words. I mean, a smooth vector rendition of this just wouldn't have worked. It's physically gritty, like the scene itself is.

I've put three and a half stars on technique. It's wonderful to look at and certainly exceeds most of its kind. Pretty much everything but the value is really good, but as I pointed out, the incorporation of too much black is a problem. I have a hard time with how much absence that creates in the image.

Impact: as I've said, it's a great concept and I like it, I just wish there was a bit more storytelling in it- some clue as to the whereabouts of the pilot? Or if not that, then even more mystery? The aesthetics, such as the balance of warm and cool colors, certainly get the emotional impact to a maximum.

Overall: Great art! As a fan of star wars, and a picky audience of fan art, I thoroughly enjoy it.
The Artist thought this was FAIR
9 out of 9 deviants thought this was fair.