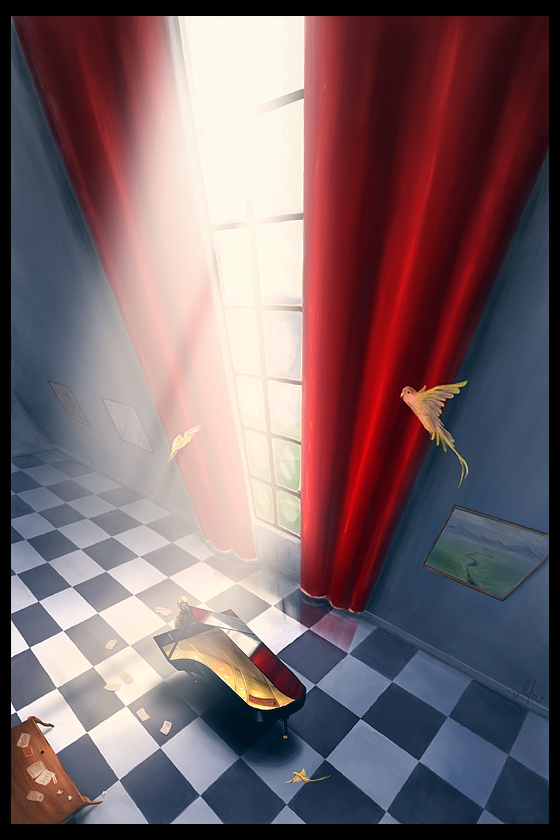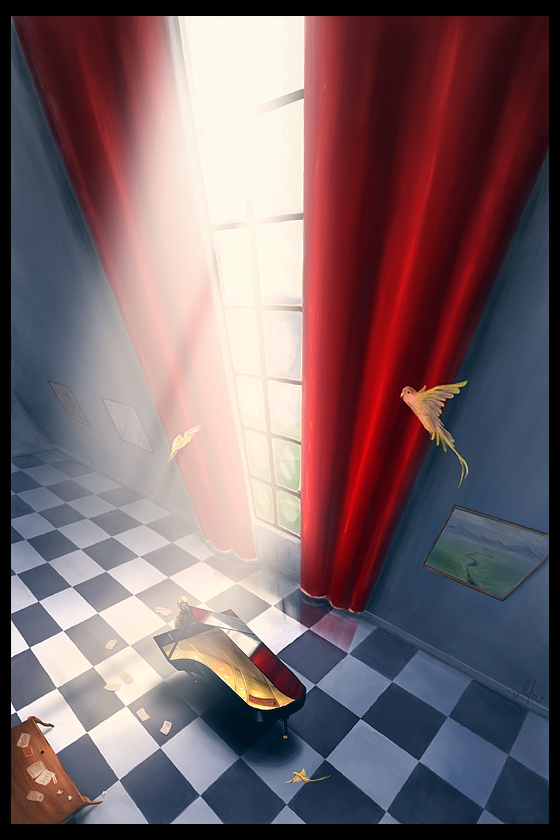 Watch
phew, it's done! I've been working on this way too long. which looks like a piece that could (and should!) be done within a few days, took me weeks, because I often had no time to work on it consistently, and because I like painted everything twice....the first basic sketch on paper was done 3 or so times, until I had the perspective guides to my taste and all errors fixed, and it went kinda similar with the painting process.
Thanks to all the people who helped me with crits and suggestions, especially to =
liiga
, who had to put up with my constant questions and helped me really a lot

Here
are a few close ups

This is somewhat a very personal piece, since I love to play the piano a lot, and could only dream of playing at such a loaction

Enjoy!
Daily Deviation
Given 2006-04-06
Melody of a Bright Day
by =
memod
has such a great perspective. I don't see many pieces of art drawn from this angle, but it works perfectly to build the image of the composer writing his next symphony. (
Suggested by Andoledius and Featured by Aeires
)