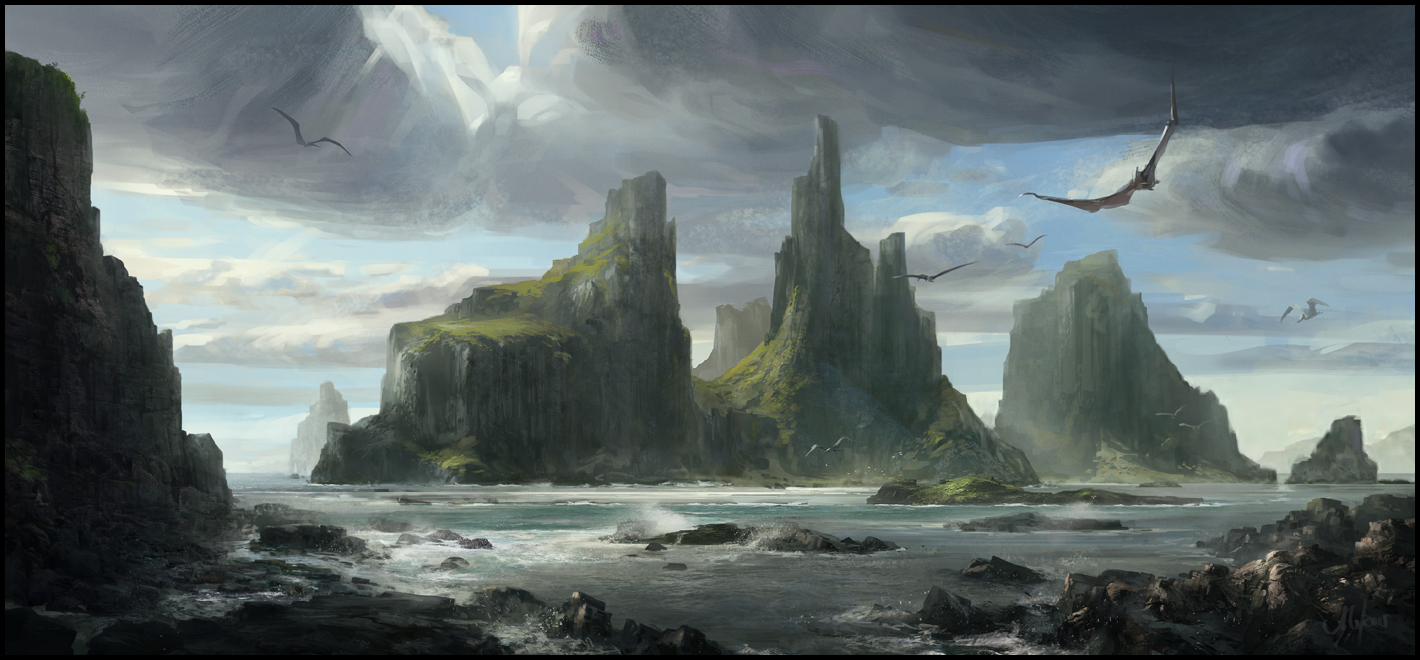 Watch
Hope you guys like this new one. Actual work time was not toooo long this time, but I'm so busy lately that I still had to spread it out over two weeks or more.
I studied bellbrook's clouds a lot for this one, love his work and I always wanted to give his approach a try.
Anyways, print will be up tomorrow or so. Let me know what you think, as usual

Daniel Alekow
www.dancakes.com
I can definitely see the inspiration in the clouds. I think you did a fairly good job with the execution there too. If you hadn't mentioned it though I feel like I would have felt more free to examine the rest of the painting. As it was, I kept glancing back up at the sky to make sure it was still there and looked like I expected it to look. Great job with the water, as usual. I really feel that you have a particular talent for shore scenes. The rock formations as well are very well done, especially as they fade into the distance. The way they blend back into the sky gives this a wonderful sense of depth that is essential when drawing the ocean.

As far as your little winged creations go, I feel a bit as though the one on the far right is riding an entirely different wind current than the others. Other than that, I like them and definitely think they set the scene for the painting wonderfully.

As always, nicely done!
The Artist thought this was FAIR
11 out of 11 deviants thought this was fair.