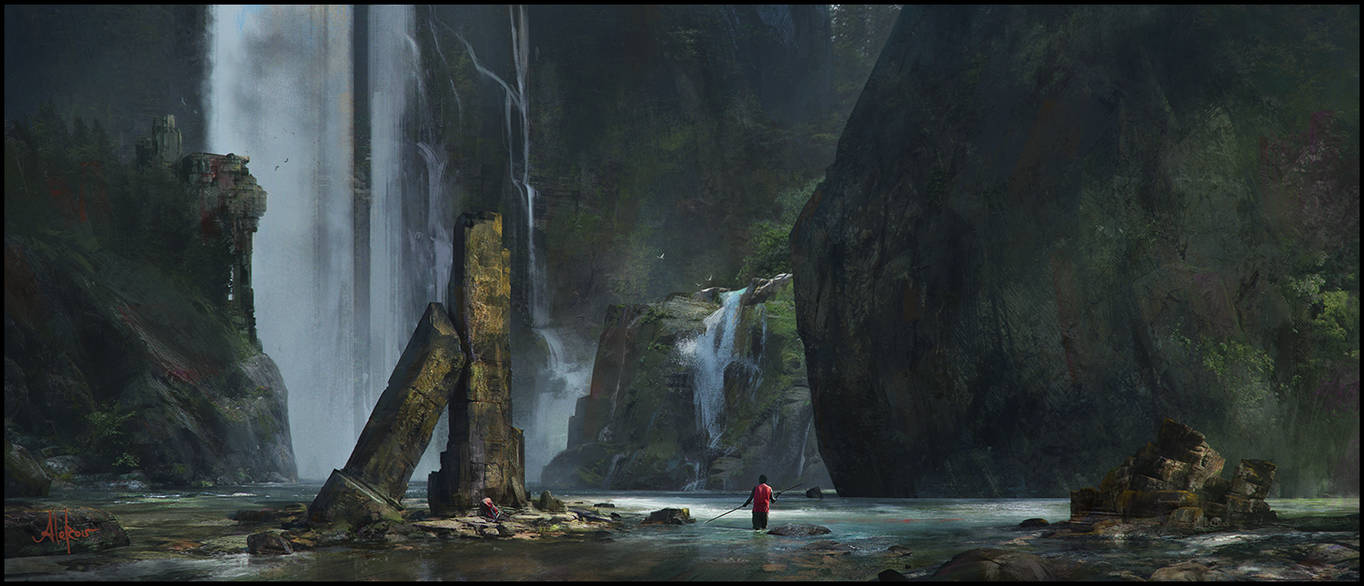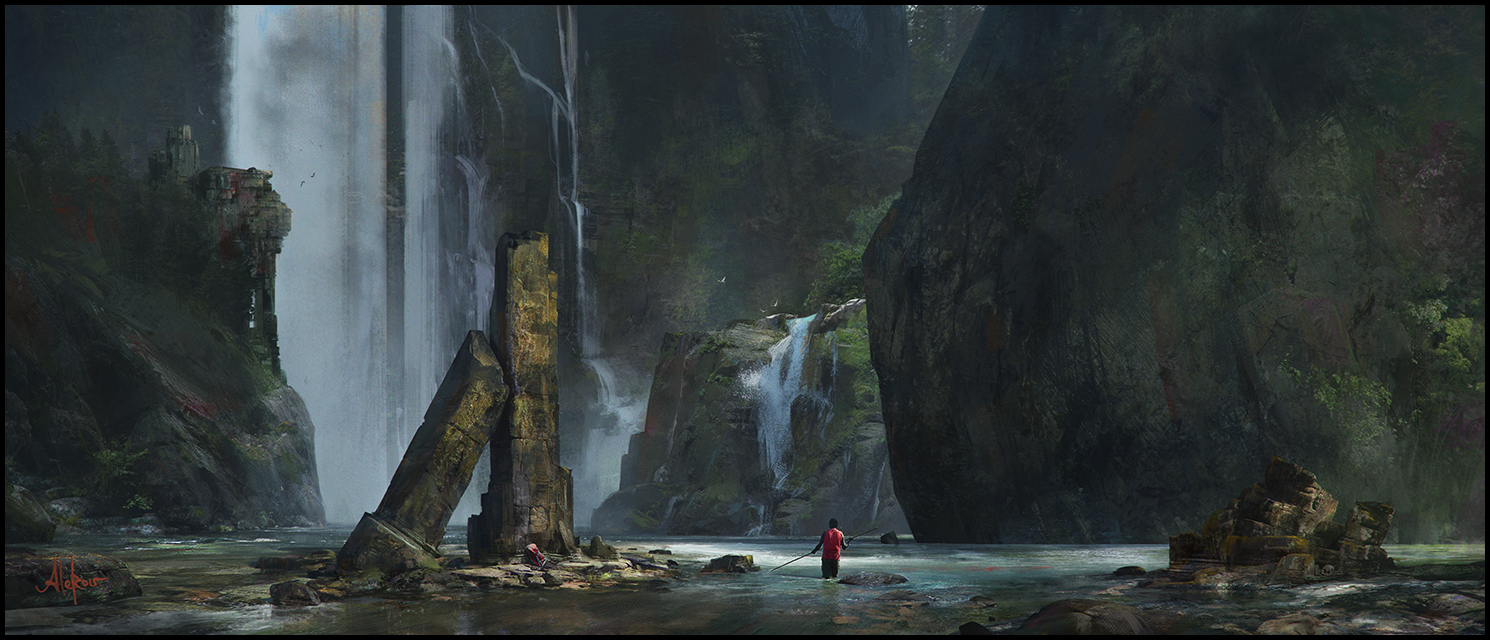 Watch
I could have gone on meddling with this, but it really was about time to call it done. Tried to put into practise the things that I had learnt with my recent studies. It has certainly been a fun piece.
Not much else to say. Prints should be up tomorrow and I hope that you guys enjoy it. Will also try to catch up on messages, it's been a couple of busy weeks

Let me know what you think!
Time to catch some sleep.

Daily Deviation
Given 2016-06-23
So for starters, this is an amazing piece. When it comes to showing the enormity of a scene, you're one of my favorite artists to portray it. That being said there are a couple things that I'd critique. The main one being the sense of depth of field. Because this is such a massive landscape (judging by the human scale vs. the tower in the distance), I'd expect there to be a little bit more atmospheric perspective to push back the distant cliffs, and the waterfalls' spray would justify a bit of mist to help push things back (I see that there is a bit behind the mid-ground waterfall). I know it's meant to be a darker scene with lights that come through to shine on a few pieces, but the contrast is just a bit lacking, and the darker shapes kind of bleed together. The waterfalls help pop things out, but it could use just a bit of tweaking. Again, this is hyper-critical, and overall I love this piece (and all your work really), just thought I'd throw in my two cents. Keep up the good work, my friend.
The Artist thought this was FAIR
20 out of 20 deviants thought this was fair.
Visually its a great piece, it has a nice amount of tension which holds the eye and theres plenty of interest going on.
The color palette adds to that tension without it being too foreboding and over powering. I feel it needs a few hotter spots to help separate and liven certain areas up, and to push the contrast slightly to help with the depth.

The splash of red of the character helps emphasis him but the red detail on the rock structure also fights for attention being in a hot spot (along with the signature in the same color). I found my eye traveling across those 3 spots of red at times.
I would have like to have seen the blue/green of the water brighter to also help outline the character and lead the eye into the piece, perhaps even some dappled lights on the rock structure to bring it forward away from the background.

But I love the loose brush work and can see the control and purposefulness of them also, great work Dan.
The Artist thought this was FAIR
12 out of 12 deviants thought this was fair.