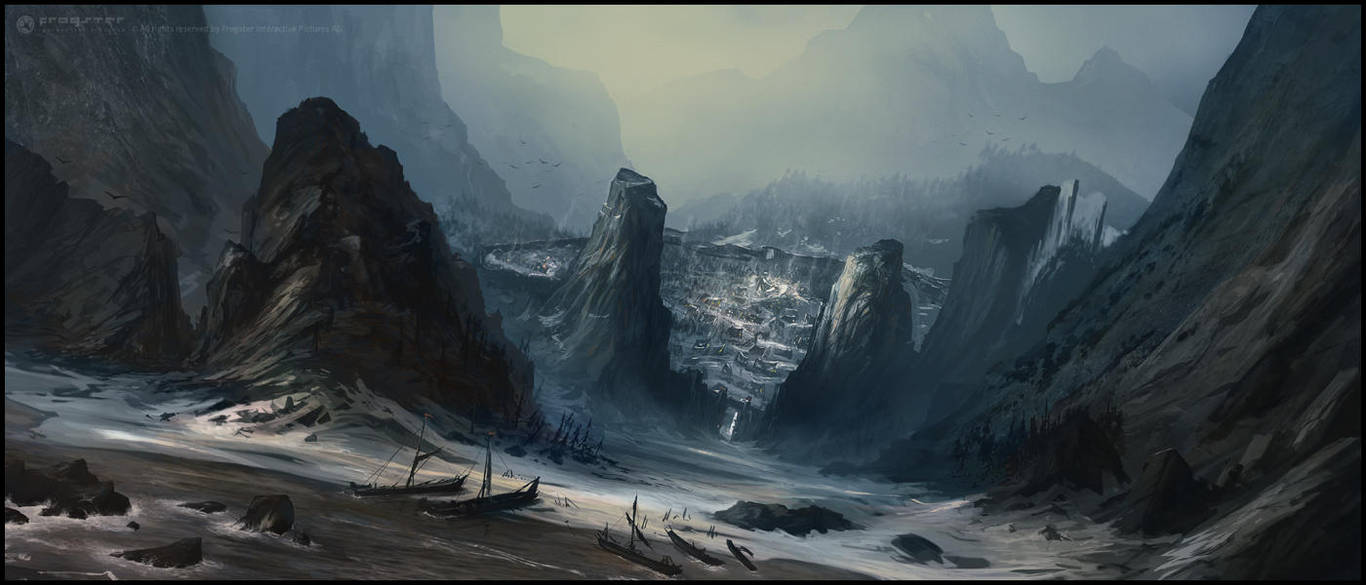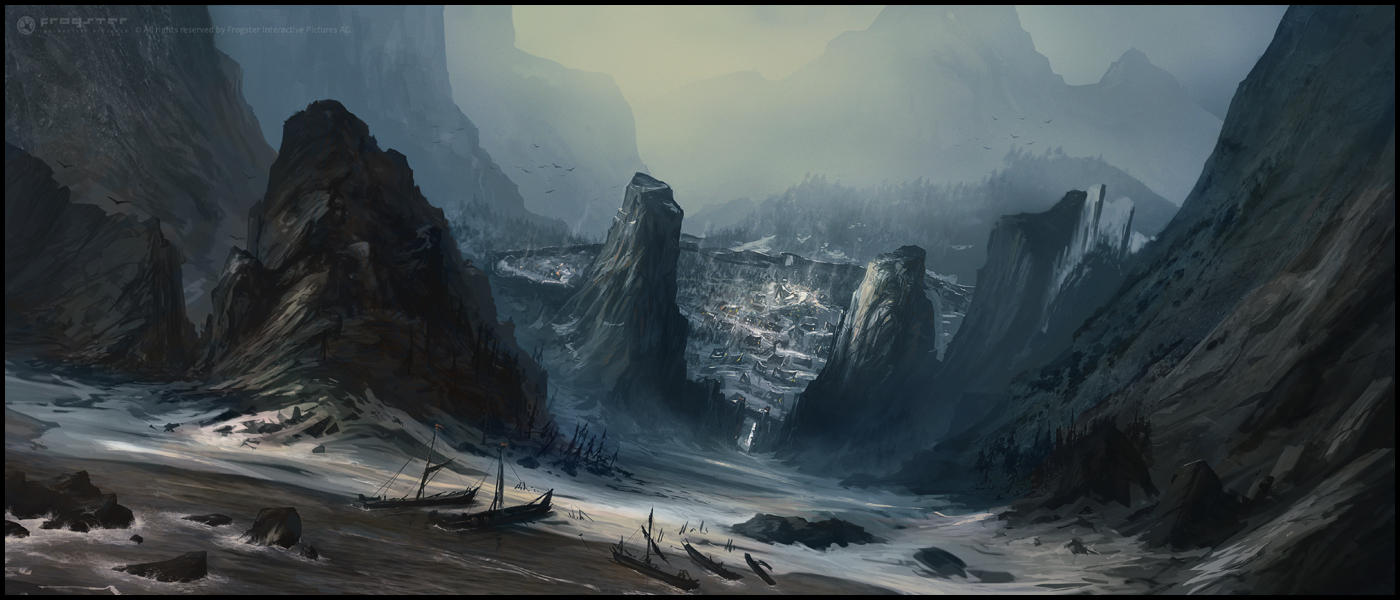 Watch
Concept from a cancelled game project.
Done for Frogster Interactive Pictures AG
Art Direction: Boris Kiselicki
By now the pieces are almost two years old and I'm definitely noticing mistakes, but I figured I'd show them anyway. I still had fun working on them.
Hope you guys like them =]
Daniel Alekow
www.dancakes.com
Just seeing it as a thumbnail I could see the composition worked well between light and dark elements. Blowing it up to full size the composition draws you into the details of the image very well with the peaks of the mountains and direction of the boats directing the eye forward into the very gate of the fortified town. The sense of scale is also well defined with the boats establishing relative human scale to better judge distances. The development of the scale and the direction of attention really helps the experience of walking down the snowy mountain pass come to fruition in the viewers mind. Very dynamic.
The Artist thought this was FAIR
6 out of 7 deviants thought this was fair.
First off, just from the thumbnail, this is a brilliant piece. The dark shades of the rock, are pulled off flawlessly. The perspective of this shot, in particular, is a marvel. The slight tile of the camera, makes the scene seem chaotic, like they are anticipating an attack. The little people on the shoreline, show how enormous the scene really is.
The shot is tilted in a way, that makes it seem like it's on a down-ward slope. I love this effect, it seems like I'm staring into the city, nestled by the arms of the majestic mountains. The problem is, that the water in the shot, does not appear to be going *down* at any speed, it seems like it's on level terrain, which is where I get confused.
Either way, it doesn't take away from how immense, and epic this scene is. The two rocks standing tall above the gate, add to the feeling that this village is ready for an attack.
All in all, definitely worth a favorite, and I hope that OP has made wallpaper versions of these, as they are amazing.
Keep it up!

The Artist thought this was FAIR
4 out of 4 deviants thought this was fair.