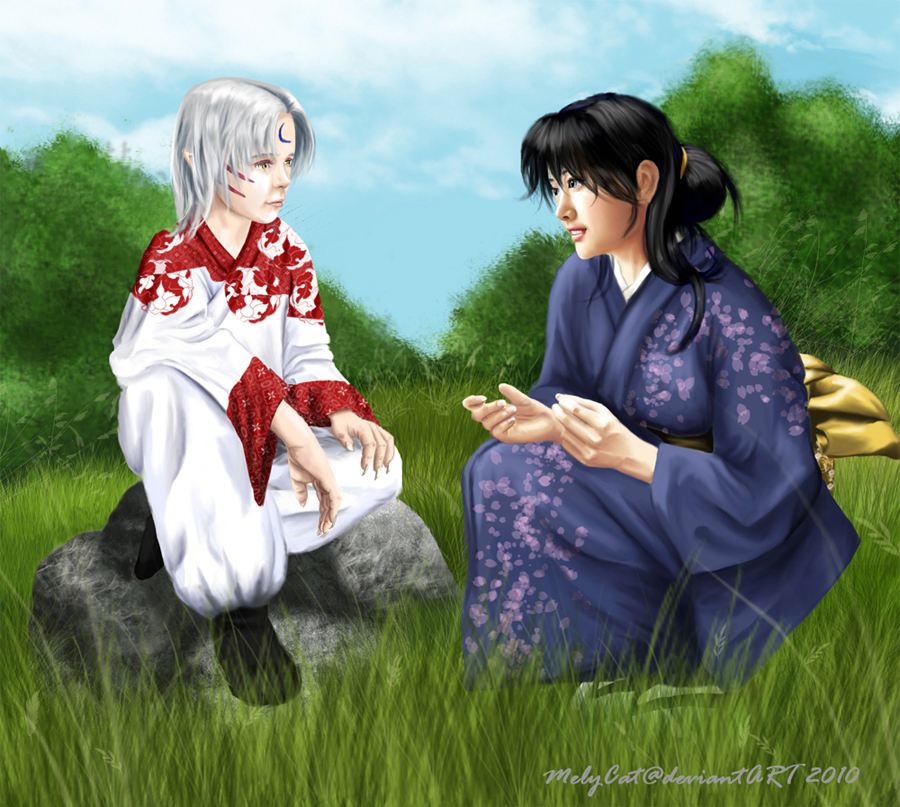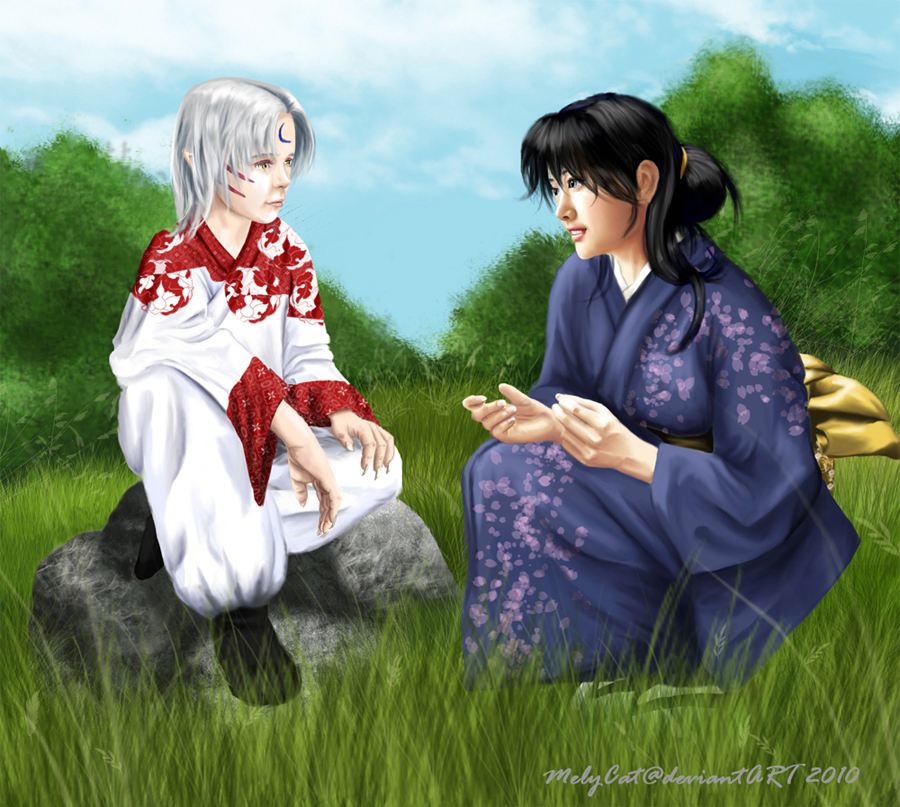 Watch
This pic is based on fanfiction writer Forthright's story Unspoiled, where Kagome slips back farther in time to encounter a younger Sesshoumaru.
Forthright has a masterful way making the impossible possible, maintains characters' personalities throughout the story and gives a wonderful ride of emotions while doing so. Its a pleasure to read her creations.
Again, as with anything else I do, this was worked on in my spare time which is sparing indeed. It was a challenge as again there is a child in this pic as is in my last one and to me they are difficult after working with adults.
But I'm rather pleased in the end how it turned out and I hope anyone taking the time to take a peek will like it.
Entire picture was drawn using Photoshop CS2 and my pen and tablet.
and because I can be downright lazy when it comes to tedious details a big thanks goes out to:

for Grass brushes 2

for Grass brushes

for My Grass Brush Ki

for Sakura Petals

for Japanese Floral Pack
for the use of stock pics for young Sesshoumaru I give a heartfelt thank you to

for Gabe_close_up and Gabe_sitting_5 they were an immense help.
Kagome and Sesshoumaru belong to Rumiko Takahashi and all affiliated companies with rights to Inuyasha. I own nothing but my imagination and the results thereof

***EDIT on 4/20/10 as Jupeboxgal pointed out in her comment I had the kimono's folded wrong, and since I had little desire to redo those several layers for both I simply flipped the image so the right side is under the left. Call it lazy if you like but drawing is still a lot of work for me! So my apologies to any who might find that repugnant, but I'd rather do that than have it implied that Kagome and Sesshoumaru are zombies!****
(As with all my other work please do not use or redistribute, be courteous and at least ask me )