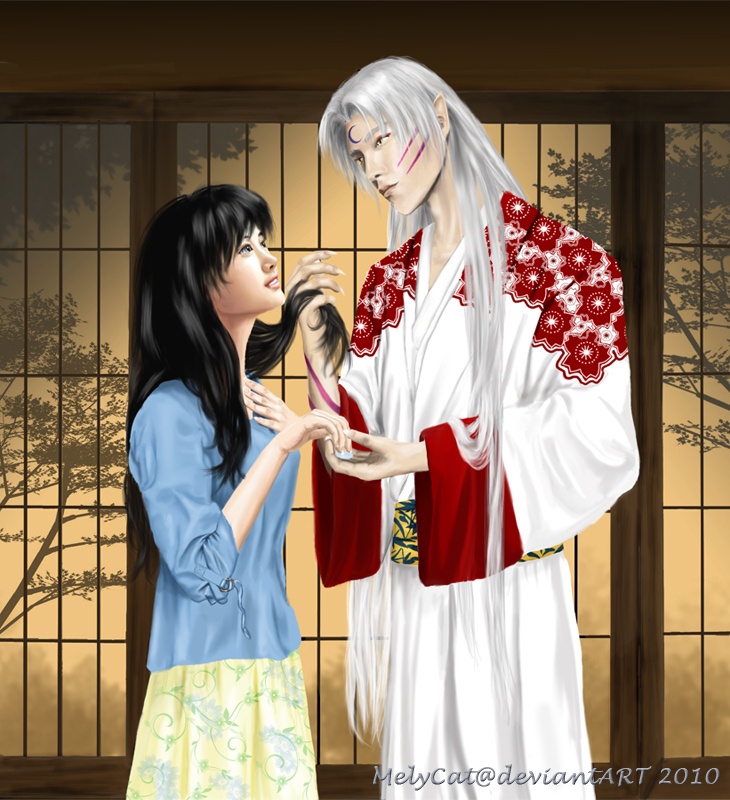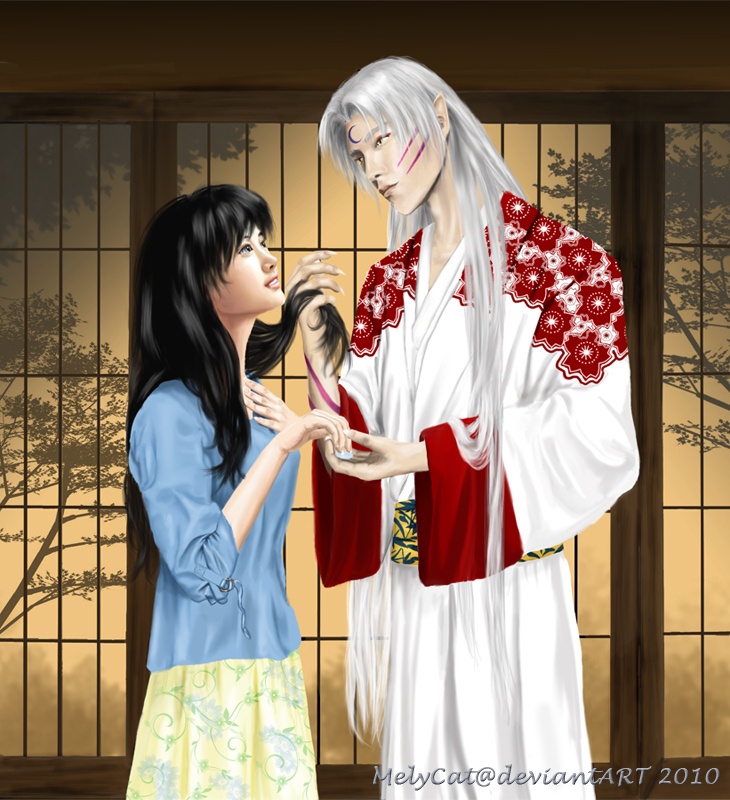 Watch
Another fanart for Forthright's Unspoiled fanfic (
[link]
)
While this pic is not based on any chapter or chapters, nor from any foreknowledge (which I have none of anyway!) I admit I couldn't have done this without a some additional help from Forthright herself. She was kind enough to point me in the right direction without giving away any spoilers of future chaps when I asked for little details such as the clothing. So thank you for the assistance as well as such an enjoyable story!

Picture was done completely in Photoshop with pen and tablet. For reference I used the same model image for Kagome as I did with the previous Unspoiled fanart pic (she just worked too well), and Lan Cheng Long as the model for Sesshoumaru.

for japanese flowers brushes

for Japanese Floral Pack
Kagome and Sesshoumaru belong to Rumiko Takahashi and all affiliated companies with rights to Inuyasha. I own nothing but my imagination and the results thereof

While this likely won't happen... Do not use this or any of my other images without my consent anywhere, anytime.