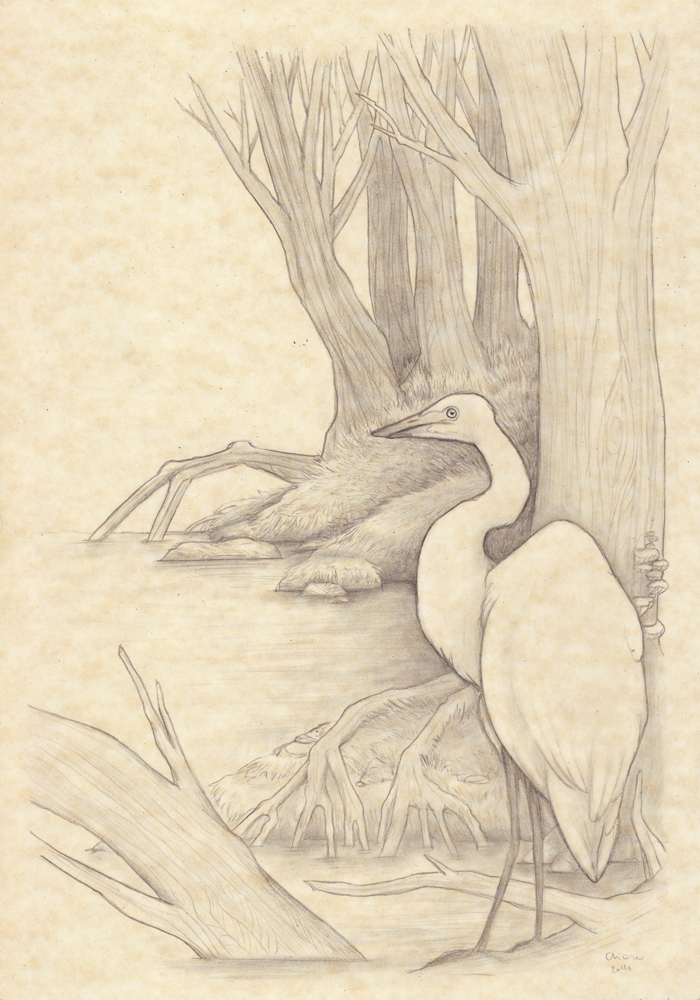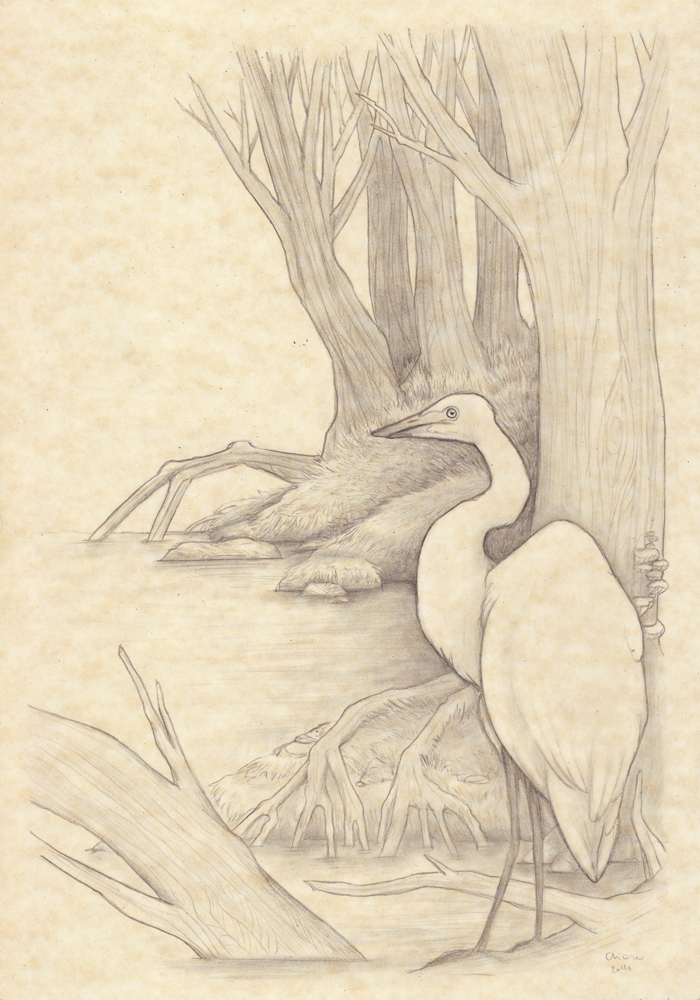 Today's theme for
Reddit Sketch Daily
was:
Swamps

The heart of a swamp is an area often little seen by human eyes. Draw some flora or fauna that reside deep in the swamp.
This bird is called
great egret
(
Ardea alba
) and is pretty common where I live.
Pencil on parchment paper (I wish I bought it in different shades - this one is beautiful, but it's getting boring).
The owner of this deviation has disabled comments.