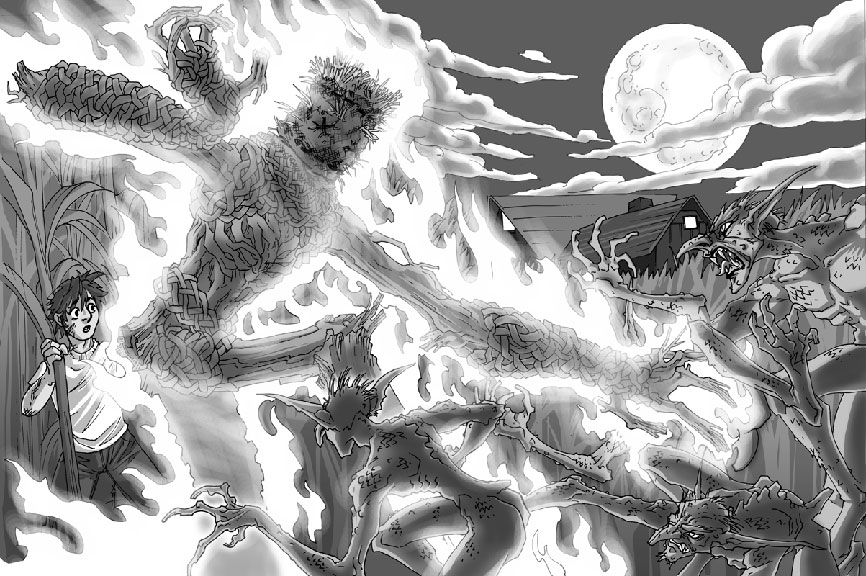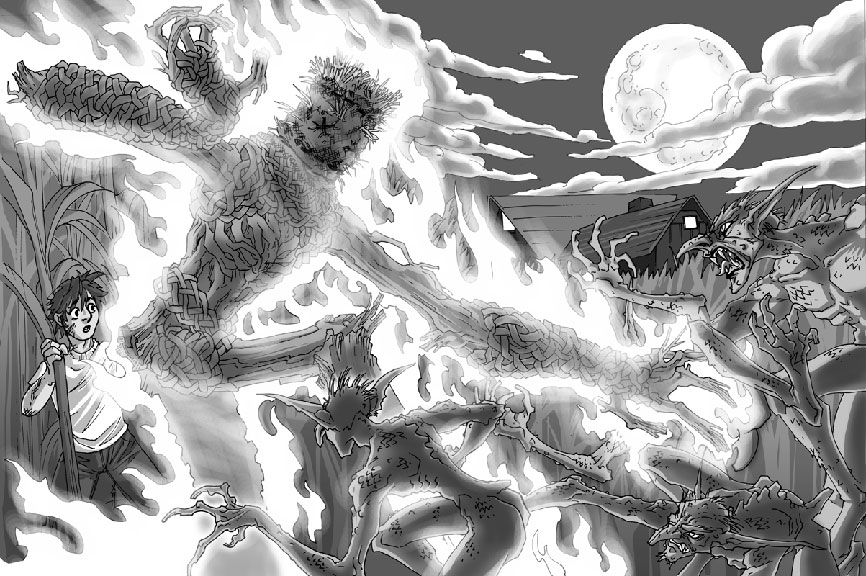 Watch
Goblins vs. the Wicker Man. While he's ON FIRE! Done for Dreaming Cities.

The wicker man! Dude, that was a movie or something, right?

I've never seen this one of yours before; it is really eye catching. I love the way you did the moon, sort of looks like Japanese art. The whole scene is incredible.
Reply

It may have been a movie- I dunno. This was for a gamebook. And of course the moon looks japanese- I study those styles intently (points at all the japanese manga, anime art, and ukiyo-e books on my shelves* But you won't find those crappy 'How To' american released art books in MY house. . . XP
Reply