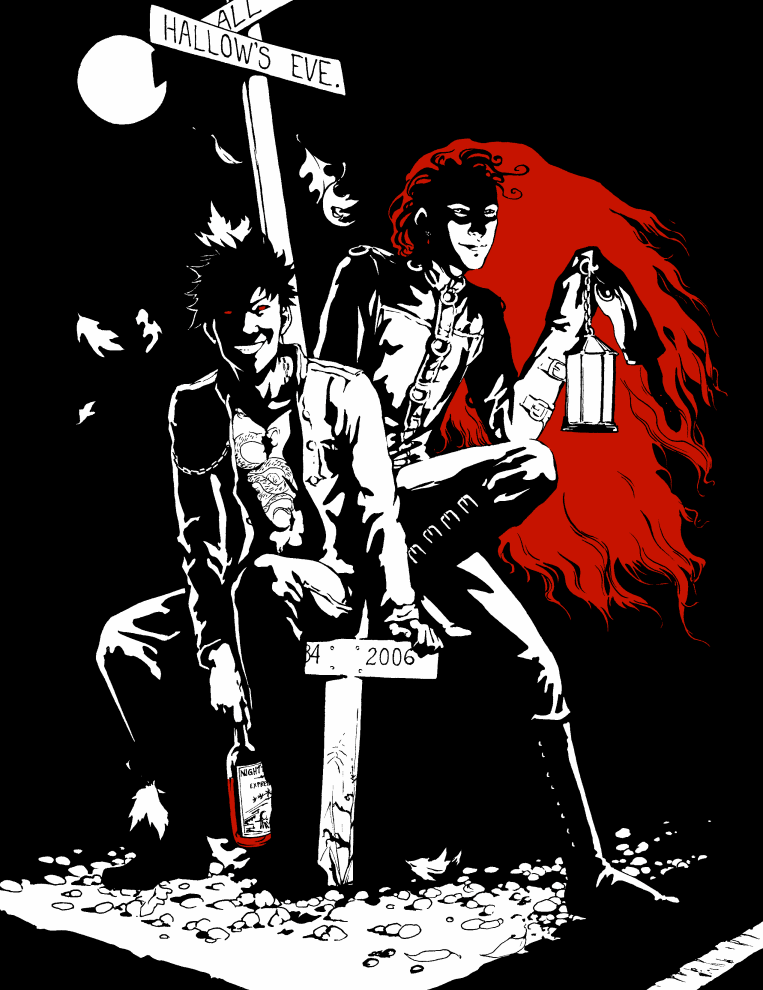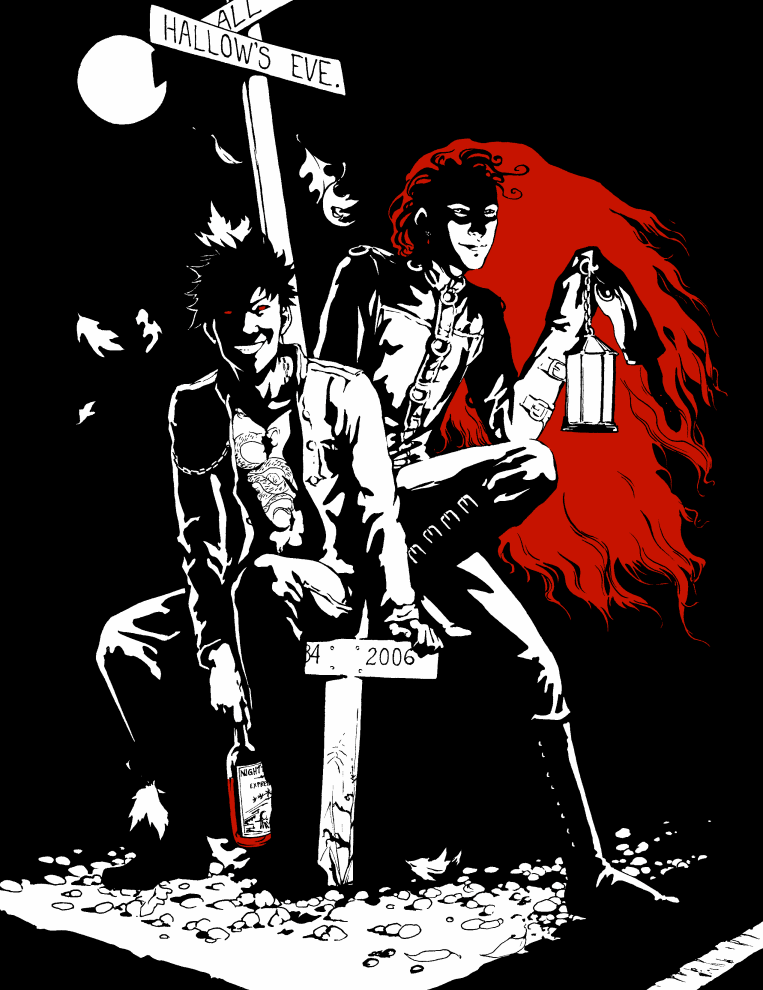 Watch
I ended up with three versions of this; the bare inks, inks plus a flat red, and inks plus a shaded red. All three look good to me in different ways, so I thought I'd share.

Deimos, king of monsters and muse of horror, hangs out with his buddy Karil at the crossroads. Karil is the redhead in the leather straitjacket.

Damn, Deimos is frightening.

(Summerlands woo!)
Reply

Mmm... nice distinct shadows, the red's freaking me out.

Evil~~
Reply

I think I like this one the best myself. (I always go for flat limited colors... hmm.) I really like Karil's hair, with the black tendrils coming off his face, and then the white(er... red)space round it. Great blacks, lovely straightjacket! (mmmbooze)
Reply