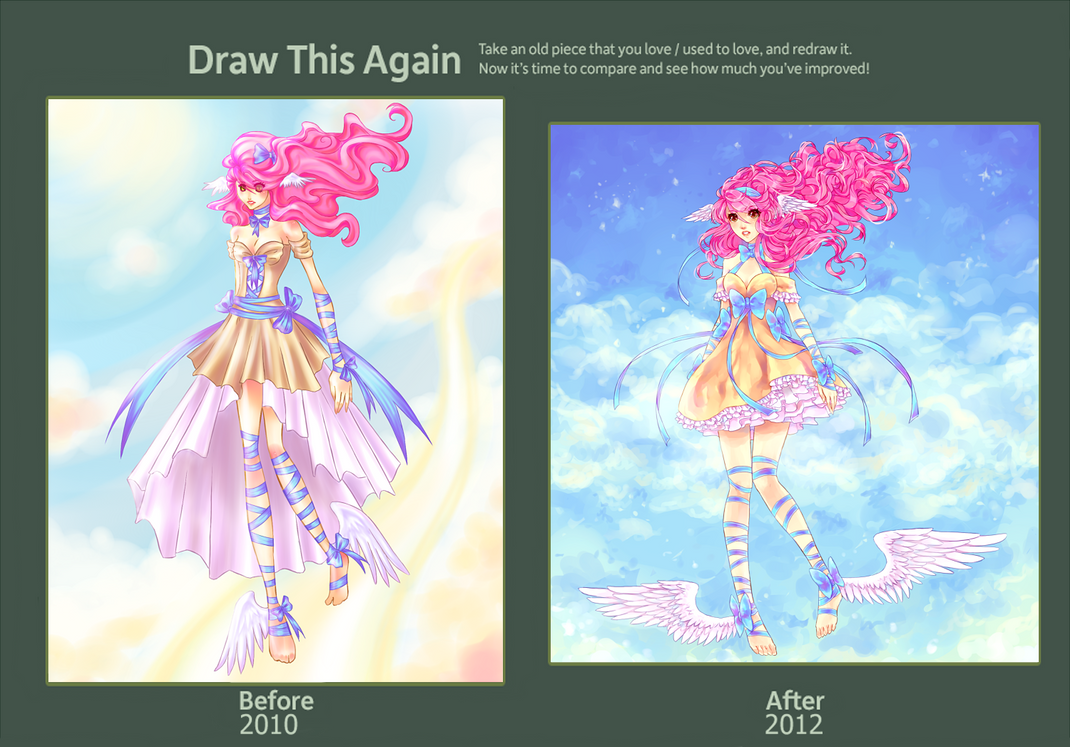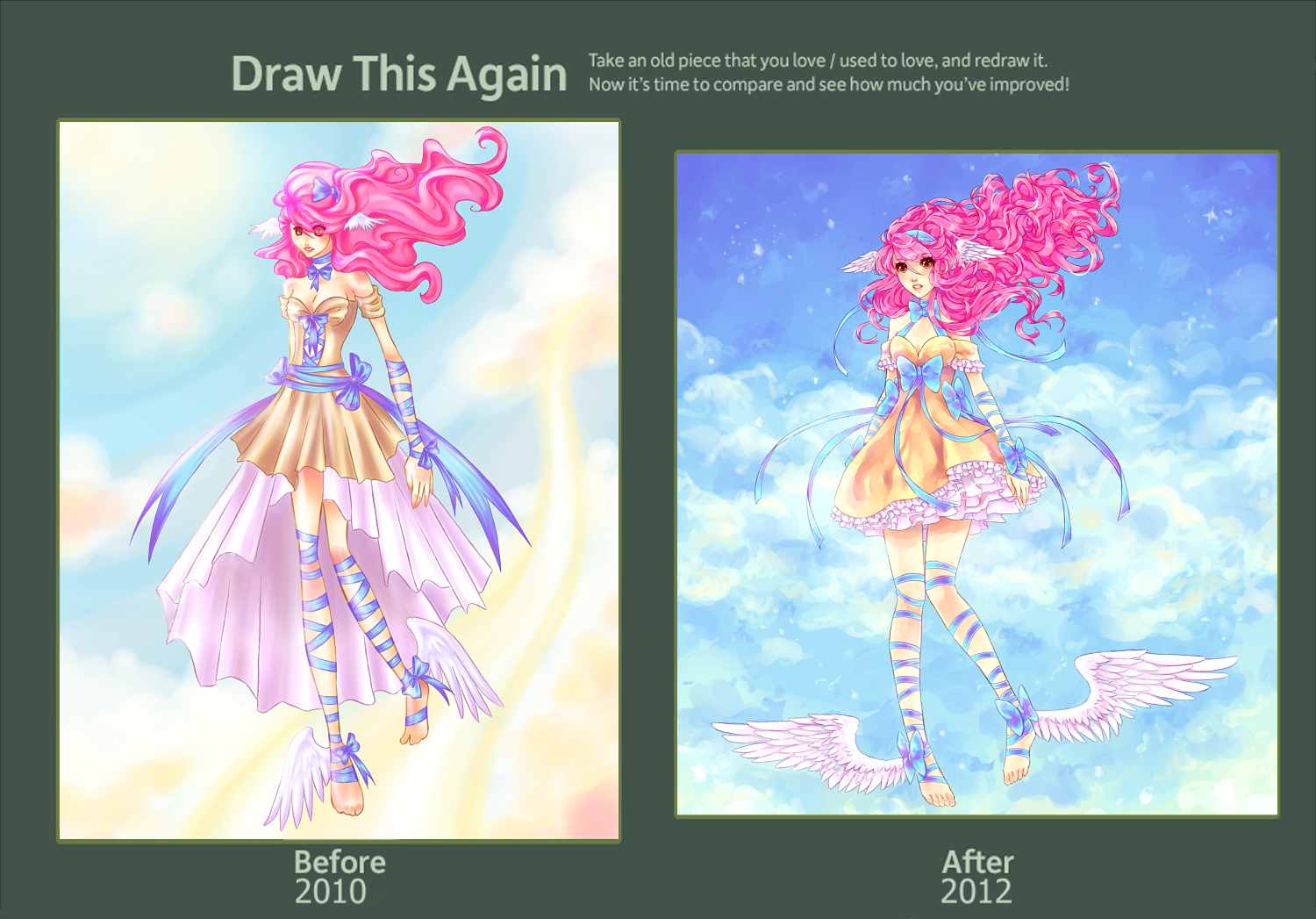 Watch
My entry for the "Draw This Again" contest.
I was so happy when I found out about it! I had wanted to do this for so long and now I could get the chance to win as well! * v *
--
I chose this old artwork;
[link]
Ugh it's so horrible. I mean, by the looks of it, I had no clue what anatomy was. OTL
So yeah, enjoy the improvement!

And wish me good luck. ; v ;
--
Art (c) ~
melonjam
Meme (c) *
Bampire
--

Here's the full version of the new picture, [link]