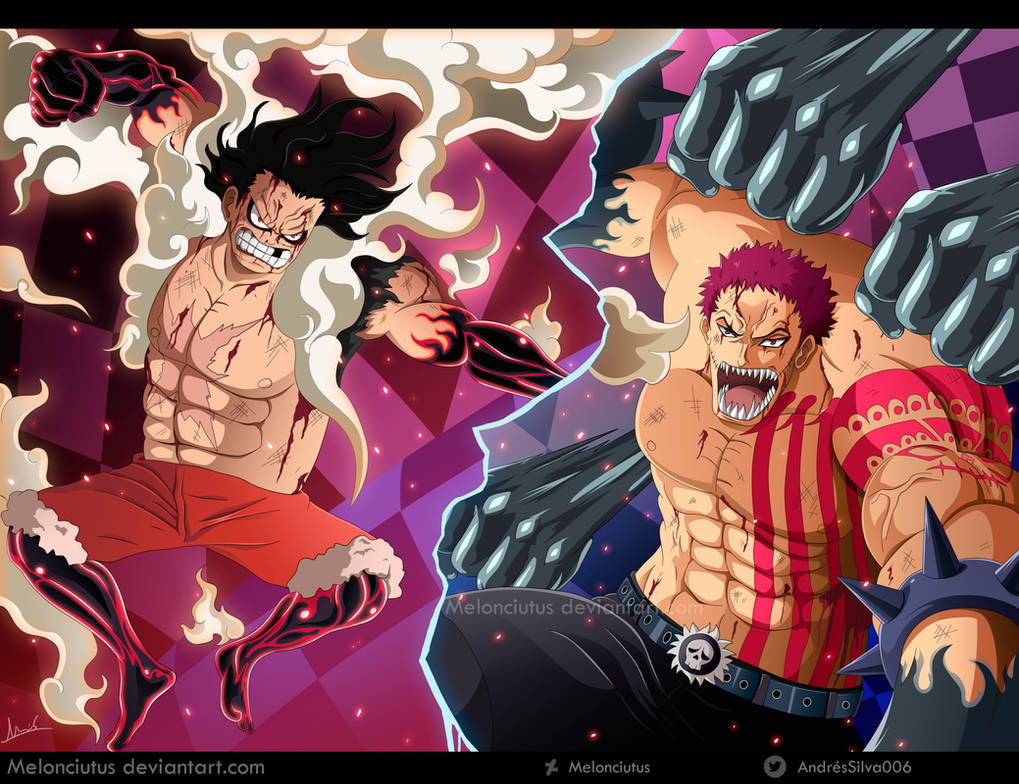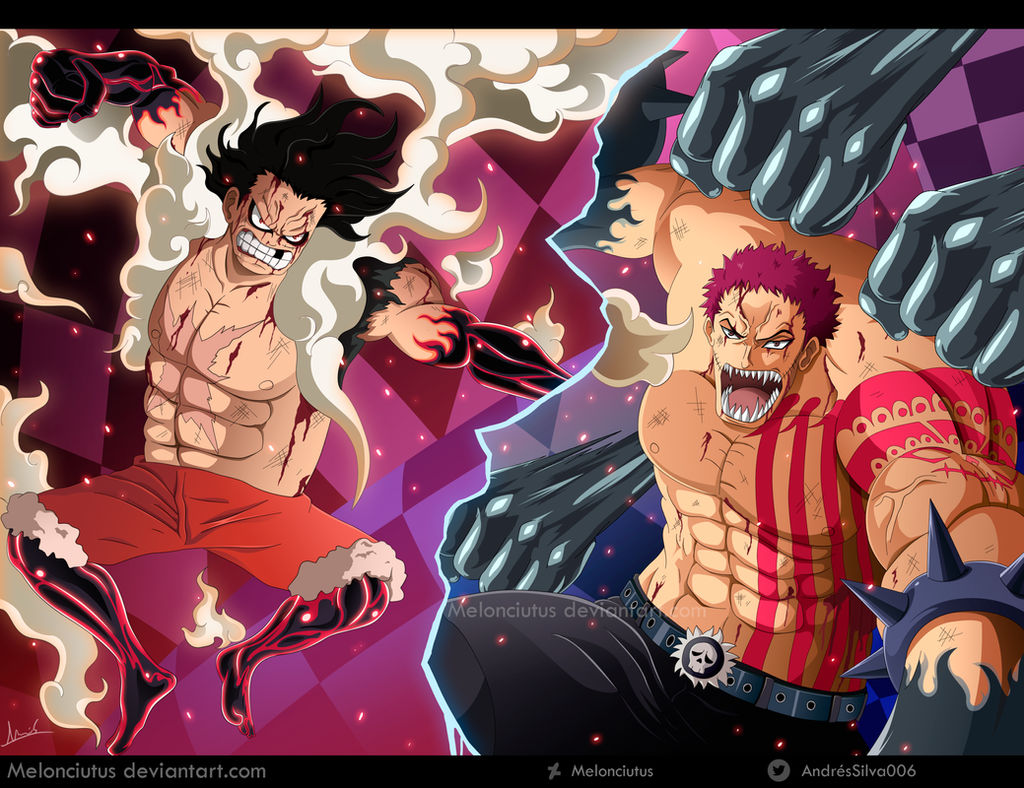 Watch
Un coloreo representando lo que fue a mi parecer, la mejor pelea de Luffy de estos últimos tiempo, espero les guste xD un poco abandonada la galería pero aquí se actualiza un poco.
(C) Eiichiro Oda


Facebook:
www.facebook.com/Melonciutus-A…

Instagram: www.instagram.com/andressilvg/
Twitter: twitter.com/AndresSilva006




"Eres un buen artista? únete a nosotros, regalanos un +Watch y pasá por nuestras galerías". Somos:

The bout to make the One Piece history books: the two stretchiest, and hungriest, men in the series. Katakuri gathered too much of a following to just fade away, especially since the battle was technically not over when he and Luffy hit the ground at the same moment. Luffy even made the promise to Katakuri that he would come back and test his strength again some day.
I knew going in, from previous Luffy v. overpowered opponent of the arc battles, that Luffy would eventually triumph through determination, strength of will, and just plain stubbornness. But even before I decided on being a Katakuri fan, I was legit nervous that Luffy was in over his head, and I'd never felt that before, not even with DoFlamingo who is the only other Awakened Paramecia user Luffy has fought, for now anyway.
Reply

JESUS CHRIST!!!

Reply

Reply

Reply

te quedo épica felicitaciones Bro xD
Reply

Genial!! Por lo menos este si vio la luz xD
Aunque tenga esos dientotes katakuri, igual está guapote :v oknu xD
Reply

Gracias! xD jaja sii, este pudo ver la luz, de verdad es que si, katakuri tiene lo suyo xD y bueno.. nos vemos en mil años más con un proximo coloreo xD jaja espero que no, a ver si pinto algo del manga, pero a esta altura ya esta todo pintado xD
Reply

Awesome attention to detail!
Reply

Estoy completamente de acuerdo contigo. Sin duda esta es una de las mejores peleas que ha tenido Luffy, no se si veremos otra pelea que supere esta. Buen trabajo con los colores.
Reply

Muchas gracias, me alegro que te haya gustado! y asi es, esta pelea estuvo realmente estupenda.
Reply