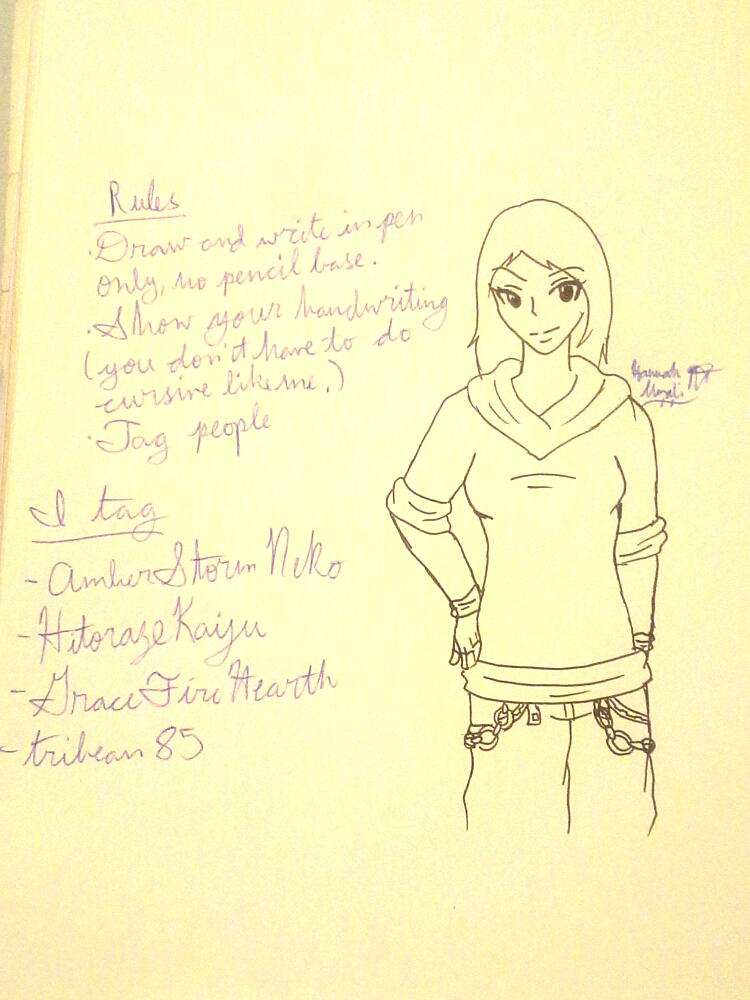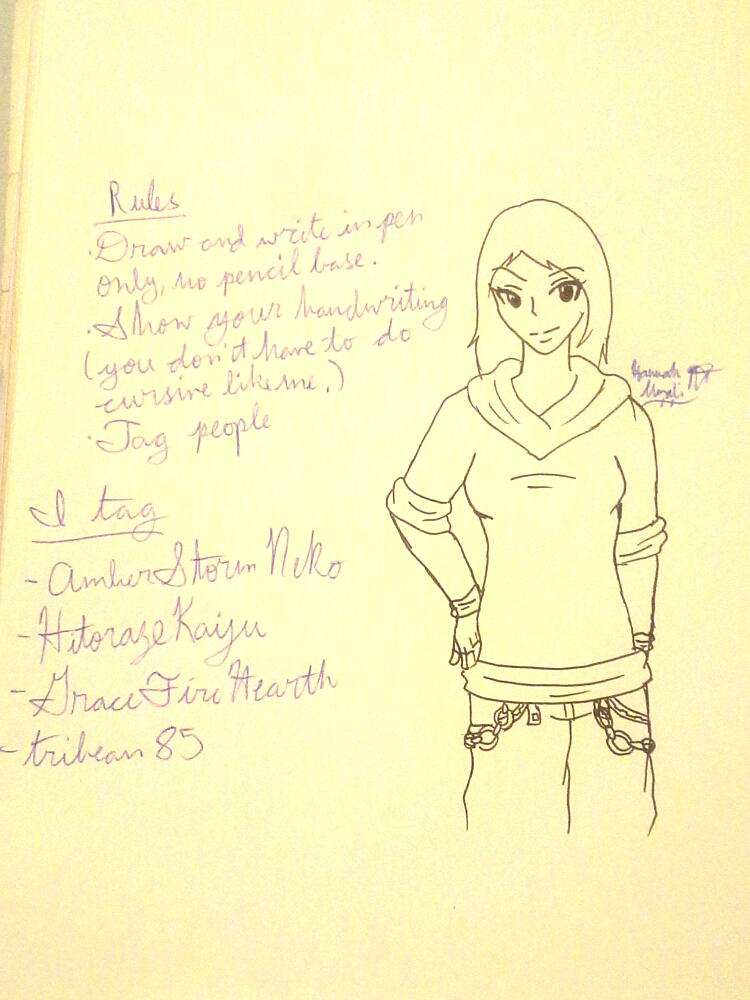 Tagged by Hinako29. Sneaky girl

.
My right hand (aka the hand that's showing) has the thumb hidden and the pinkie lifted up. Hope that clears some things. I wrote with a blue pen and drew myself with the artist pens (or whatever you call them).
If you're having trouble reading the rules, here they are:
-Draw and write in pen only, no pencil base (no correcting too!)
-Show your handwriting (you don't have to do cursive, like me)
-Tag people
And I hope that the people who see this can tell who's going to get tagged.
That's right

,

,

and

, you guys have been tagged! Anyone else who wants to try, go ahead!
Enjoy!

Yes finally I can do this dang it that's not a good thing xD
Reply

I can't xDDD Not until my new pens come....
Reply

Man, i am going to need to mention EVERYONE who has tagged me into the know your artist meme. I guess this proves i'm never unloved or alone. Neeeever alooooooone
..........
Reply

Hahaha lol!

Reply

Reply

Hhhhh- I have to wait ;3;
Not at home right now xP
But nice job owo!
Reply

Reply

Yay! You did it !

That was fast =w=
Lol ! Your handwriting is amazing and nice drawing OwO !
Reply

Hehehe I rush through things sometimes

Thanks, I usually write in cursive. For the drawing, I had to do it again since I messed up the first one.
Reply