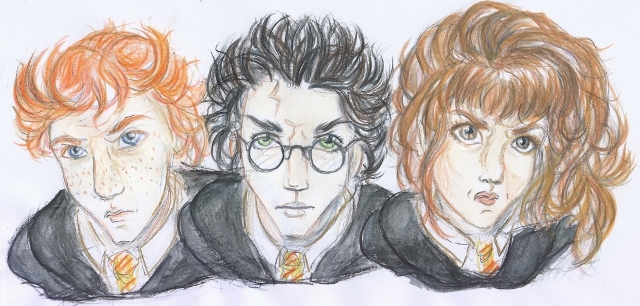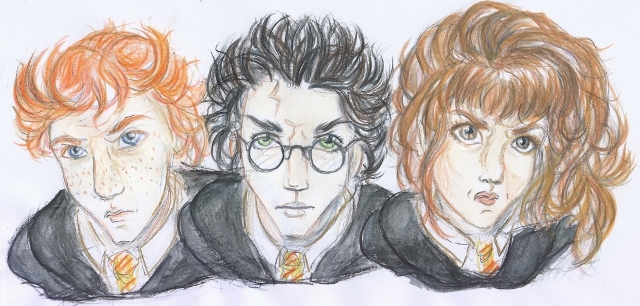 Watch
My trio picture. Harry, Ron and Hermione looking determined to do all that terrible, serious stuff that will have to be done in the seventh book to kill mr Voldie-thing.
Everyone who has seen this picture before I put it here has said that they look _so_ serious, and well... that's the point. I think they're at their absolutely coolest when they stick together and try their hardest to oppose their mean opponents no matter how much older and scarier their opponents may be. Yay, go Harry, Ron and Hermione!
Nice and considerate criticism is always welcome... -_-' and loads of thanks are always in order to the nice lady JK Rowling who wrote the books.