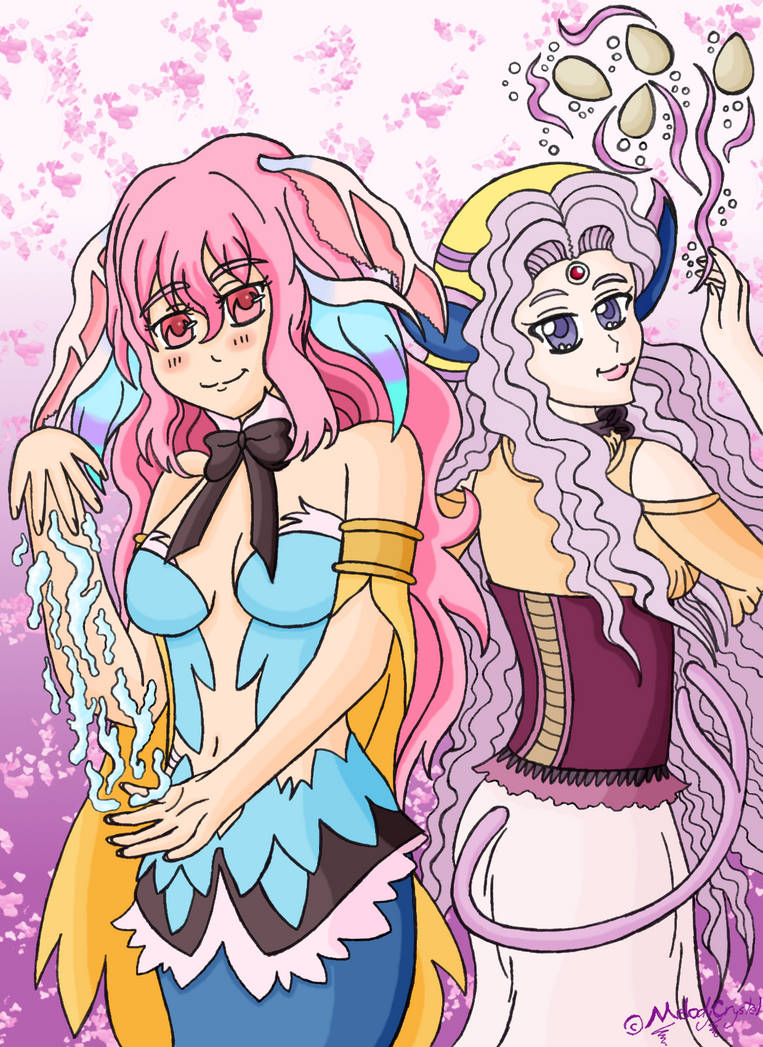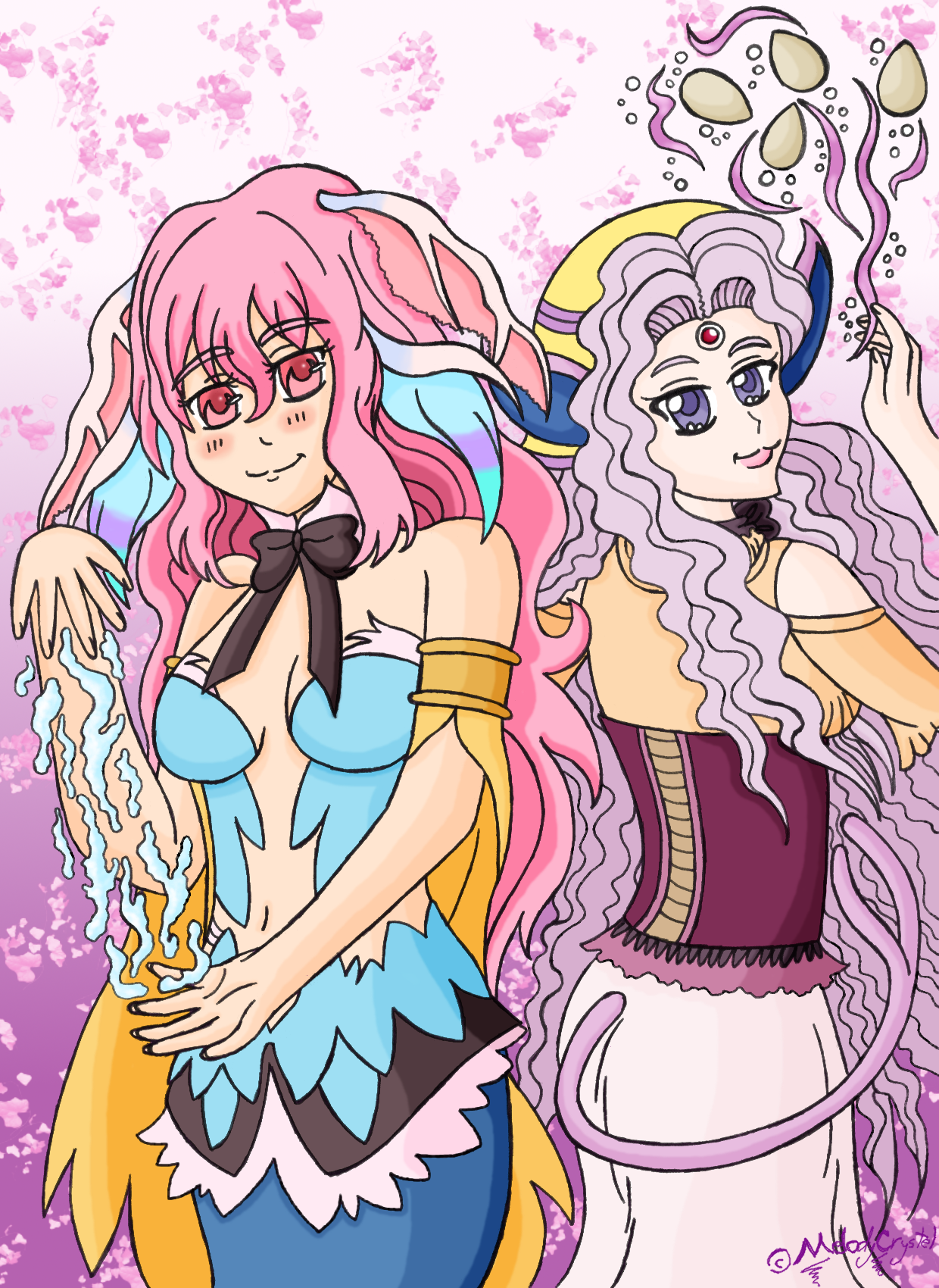 Watch
First time I drew Persia or rather Pia from RF 3. Guess it looks not like that, huh? Well, I hope, that I adumbrated her fishtail enough...

That big darkblue something, you know.
Since I played RF 3 and learn many things about Pia, I like naive girls much more. So I gave my Gijinka/OC Selina Ludwig here the same characteristic (but not so strong, like it is by the cute mermaid).
->I think, that an intelligent person doesn't have to be always austere/demure (Kuruna in RF 3 makes a perfect example). Pia seems to be an airhead, but if you look closer, you figure out, that she is much more clever than expected. (Have you ever watched the event, when Micah shows Pia his form as a Wooly? It is so amusing and wonderful.

)And she is very tolerant and has a heart of gold, when it comes to other people. This lesson, that Pia gave me, is something I want to give others with Selina.
Remix:
[link]