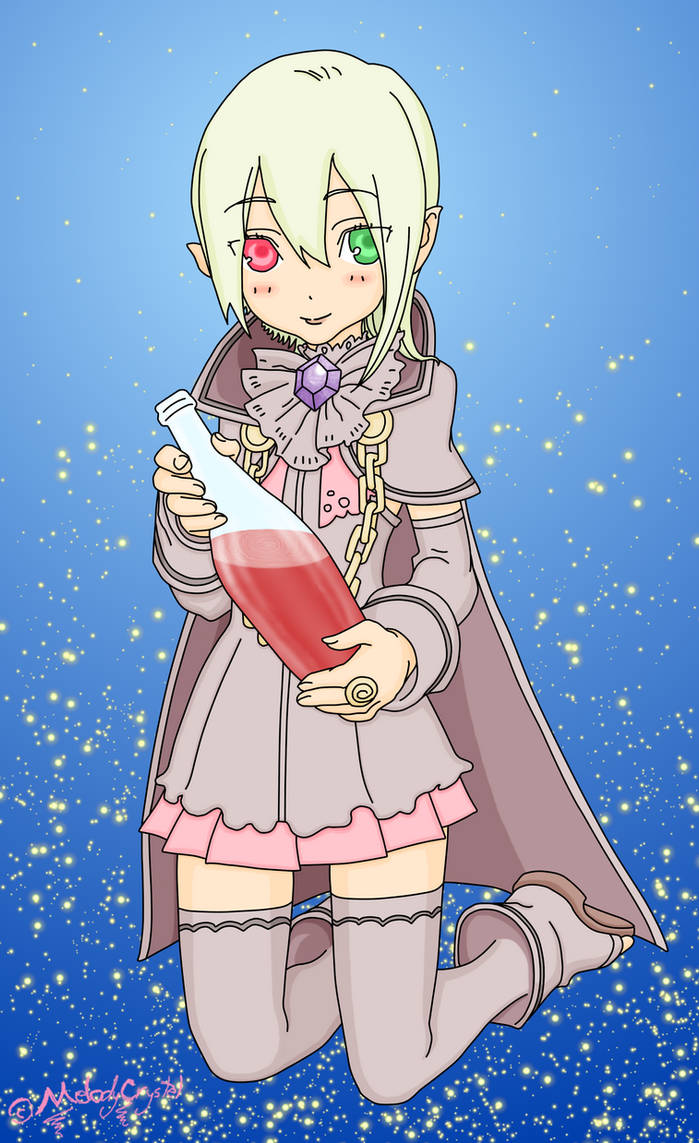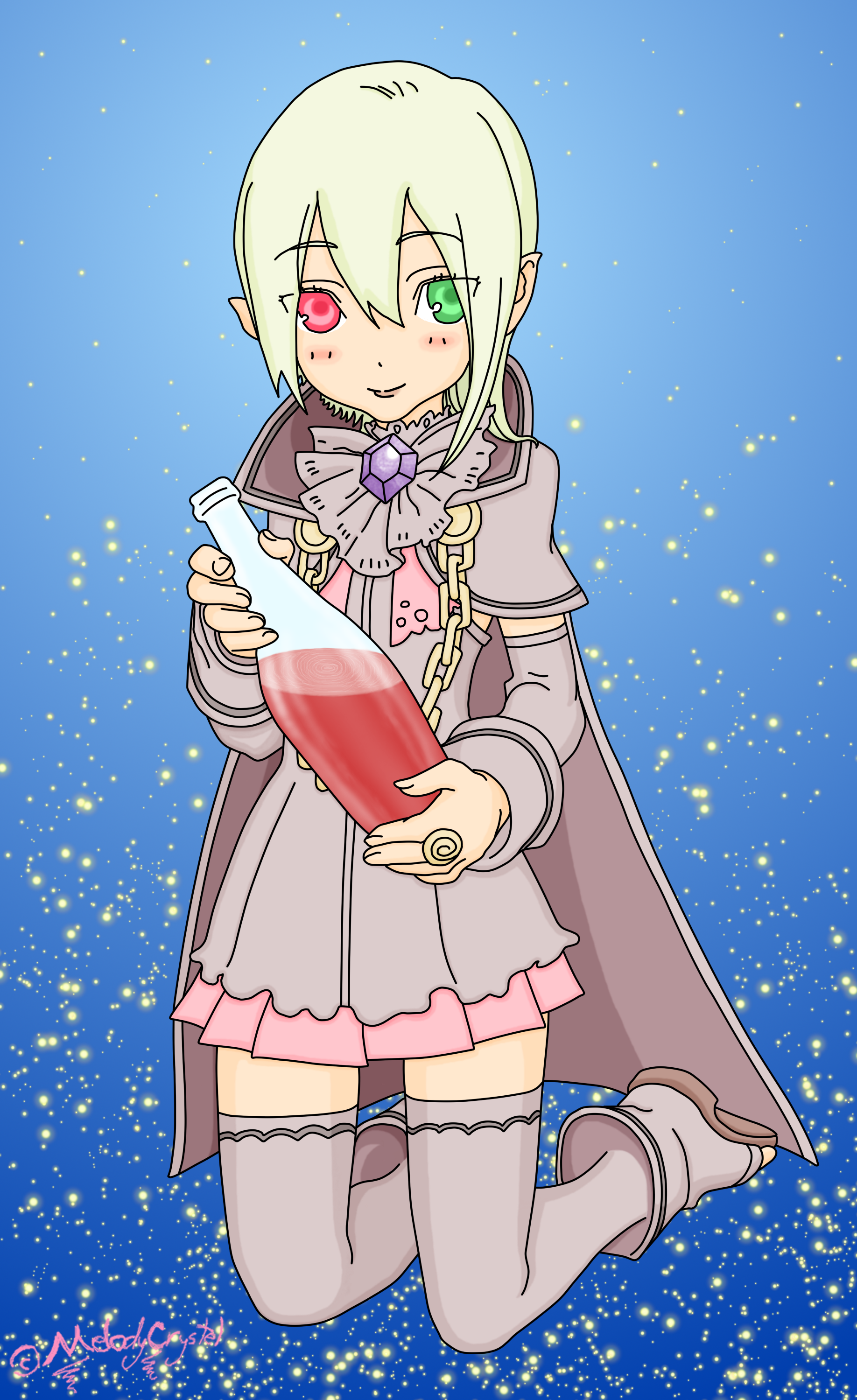 Watch
Since I know about Rune Factory Frontier, I'm a big fan of Iris – Noire is my absolute favorite, but Blanche is also very adorable.

But I always wonder, how the original girl was. Did she enjoy drawing like Blanche? Was she interested in fortune-telling like Noire? Had she two-colered eyes or a single eye-color? Which one was her hair-color – or did she have a combination? Was her hair rather short or long? Did she wear white, black or grey clothes?
-> I'm very curious about all this things.

Because of that, I had a long time the idea in mind, to draw the original Iris in a style which I would prefer. (Of cource it needed some time, before I was clear with all that detail-questions.) But I wanted to use as a pose-reference the official artwork of Iris (Blanche's version was ideal) – and failed because of that in the realization. The point is, that vector-lines are not my best friends and a regular sketch would be too much work. (I mean: You can see, which size I wanted for the picture, right?)
-> But after I discovered, that SAI has a tool for vector-curves (oh no, my boyfriend couldn't tell me – because he always forget about that little thingie

), I gave it a try. And this here is my result.
You know, SAI is no program, that I would prefer. I'm more a 'Gimp and Manga Studio'-person, I guess. (Even Photoshop is not really an option for me, though it has lots of similarities to my prefered ones.) However, I will maybe use it now and then, when it comes to vector-lines. It's not that bad, after all.