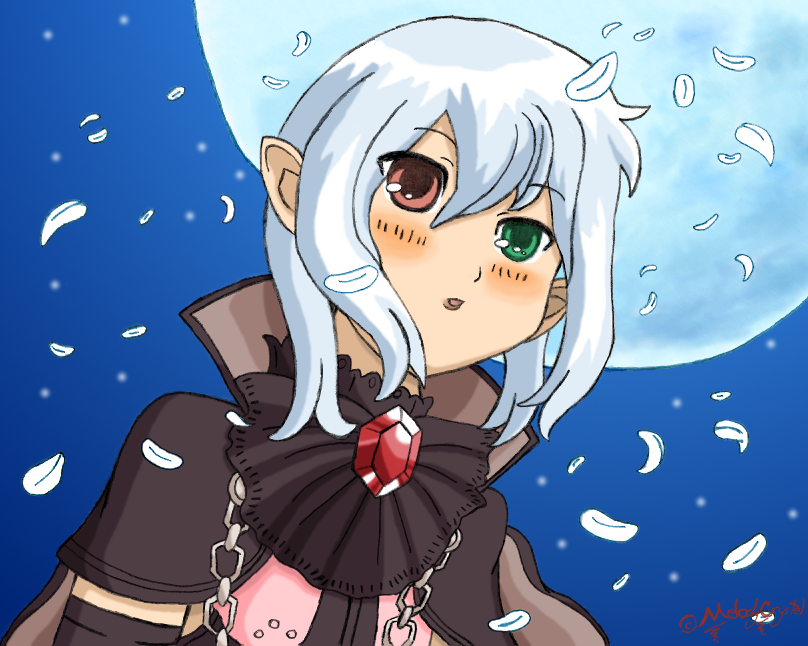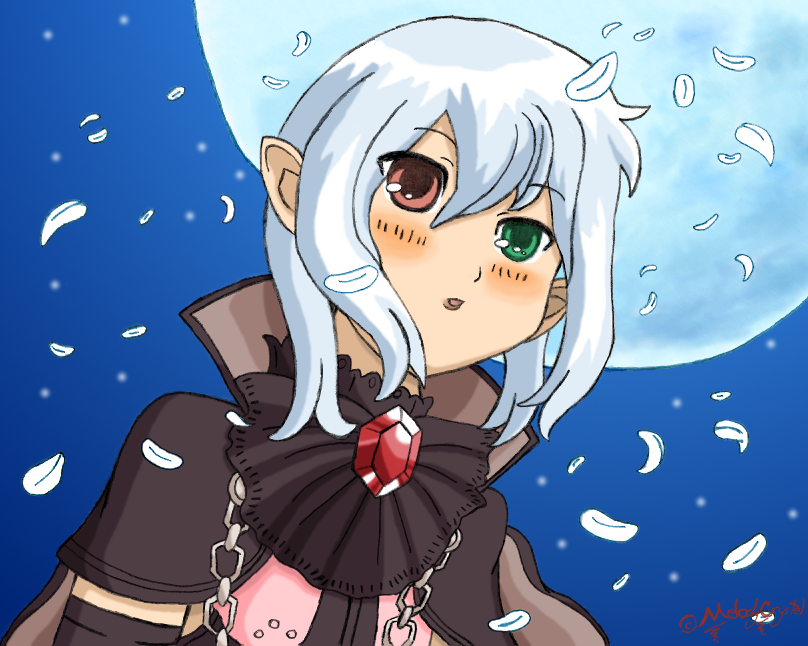 Watch
Hm, yeah, I colored this sketch finally. I thought it would be a good new RF-drawing in my gallery (plus for the two groups I'm used to be a member).
By the way, this here is a gift for my boyfriend

, who is also a big fan of Iris Noire.
-------------
Noire is such a cute character – it's hard to believe she's a vampire, at all. I actually don't play Rune Factory Frontier, but the last time I did I was able to rescue her from that strange Gelwein guy. Sadly, her english voice is a bit to deep – the contrast between her and Blanche's happiness about tomato juice is extremely. (The blond girl is in pure rapture, while the silver-haired girl is calm as always.)
When I colored the sketch, I heard very often the song 'Taken by a stranger' from Lena; this one here:
[link]
->I can't help, but it remembers me about the strange situation, that Gelwein was friendly and so on to Iris Blanche, while Noire was his prisoner. I mean, how could the silver-haired girl comes under his control so easy? Was she so naive? Or was he to strong for her not to be defeated by his brainwashing? Plus, why the hell didn't Iris Blanche searched for her other half? Questions over questions...