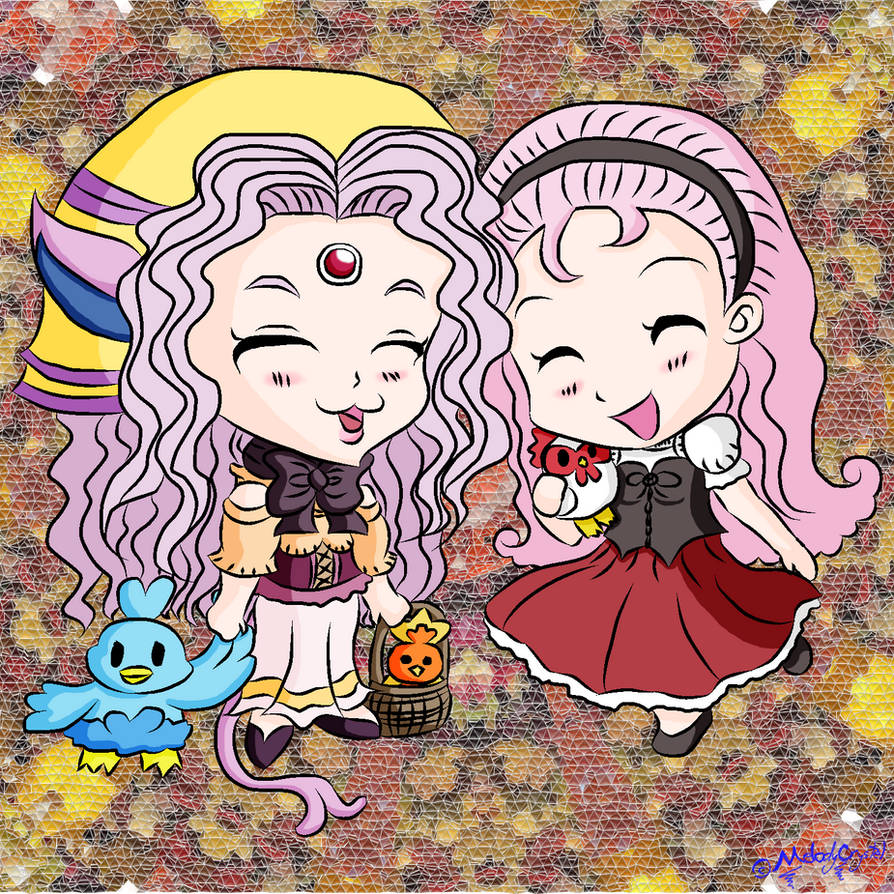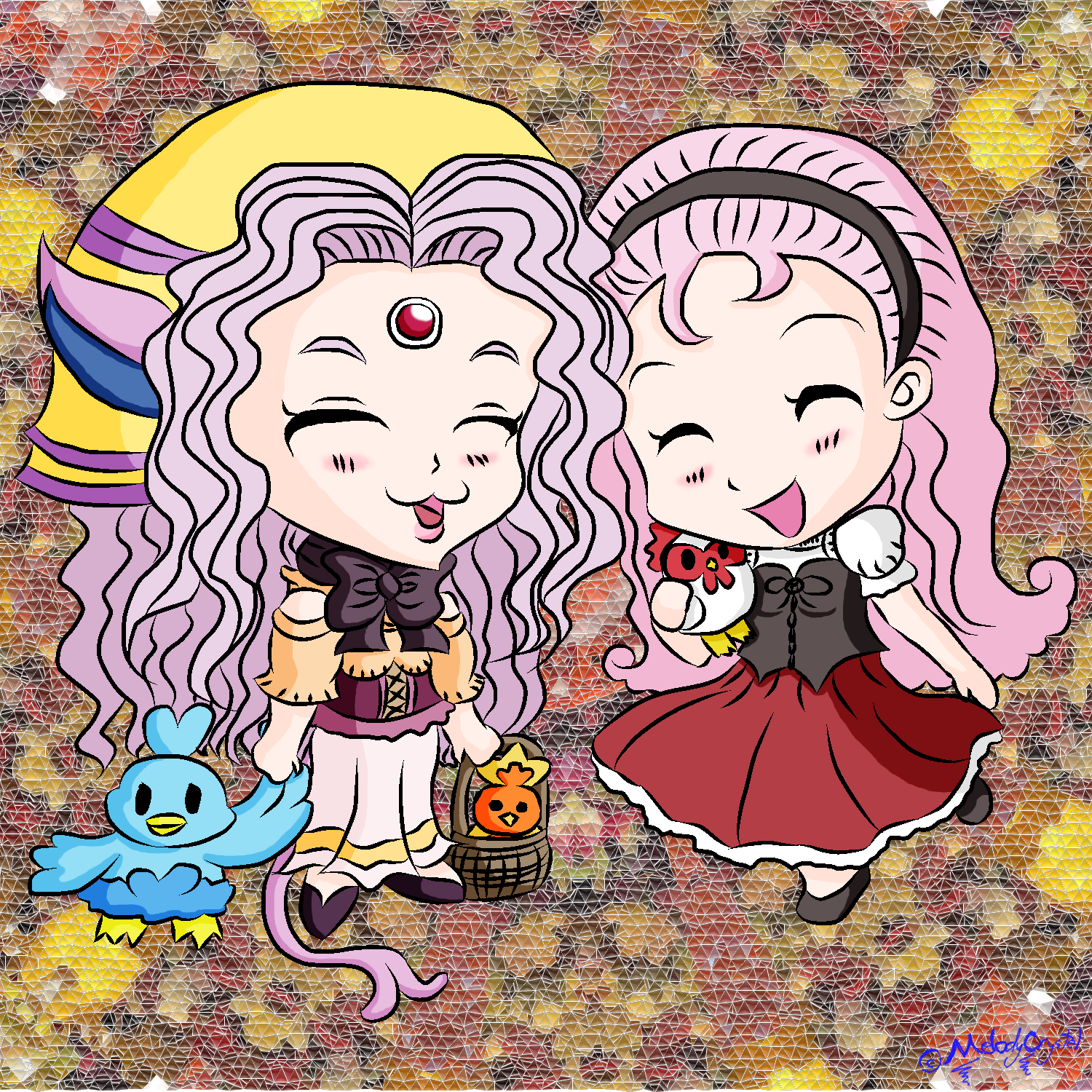 Watch
This here is a simple chibi-drawing of my favorite bachelorette in Harvest Moon Friends of Mineral Town, Popuri, and my Gijinka/OC Selina Ludwig.
Together with Celia (HM A Wonderful Life) and Lyla (Magical Melody), Popuri inspired me for Selinas design and personality. At first, I wanted to give Selina as well just one sibling (like the sweet girl here has her older brother Rick), but than I got the idea of two elder twin-siblings, because a sister seems to be very well for the background my little Gijinka. Plus, I love since FoMT girls with rosé hair (especially in HM-universe), so an Espeon was perfect for a HM-Gijinka.
Hehe, Popuri may be a bit childish, but after all she's the cutiest girl in the game.

And I really missed it to draw her sometimes – I mean, as a child, I drew lots of HM-stuff. For example: Whenever my farmer got married, I made a picture about it (and you know, I started many new games because of my grown know-how

).
Remix:
[link]