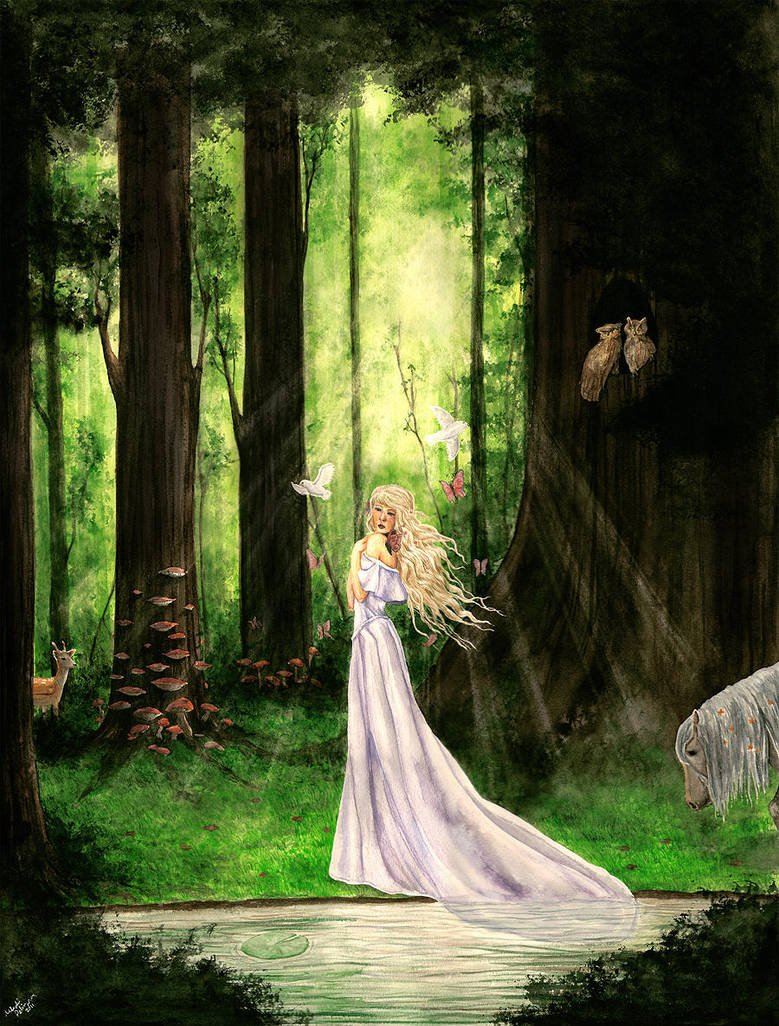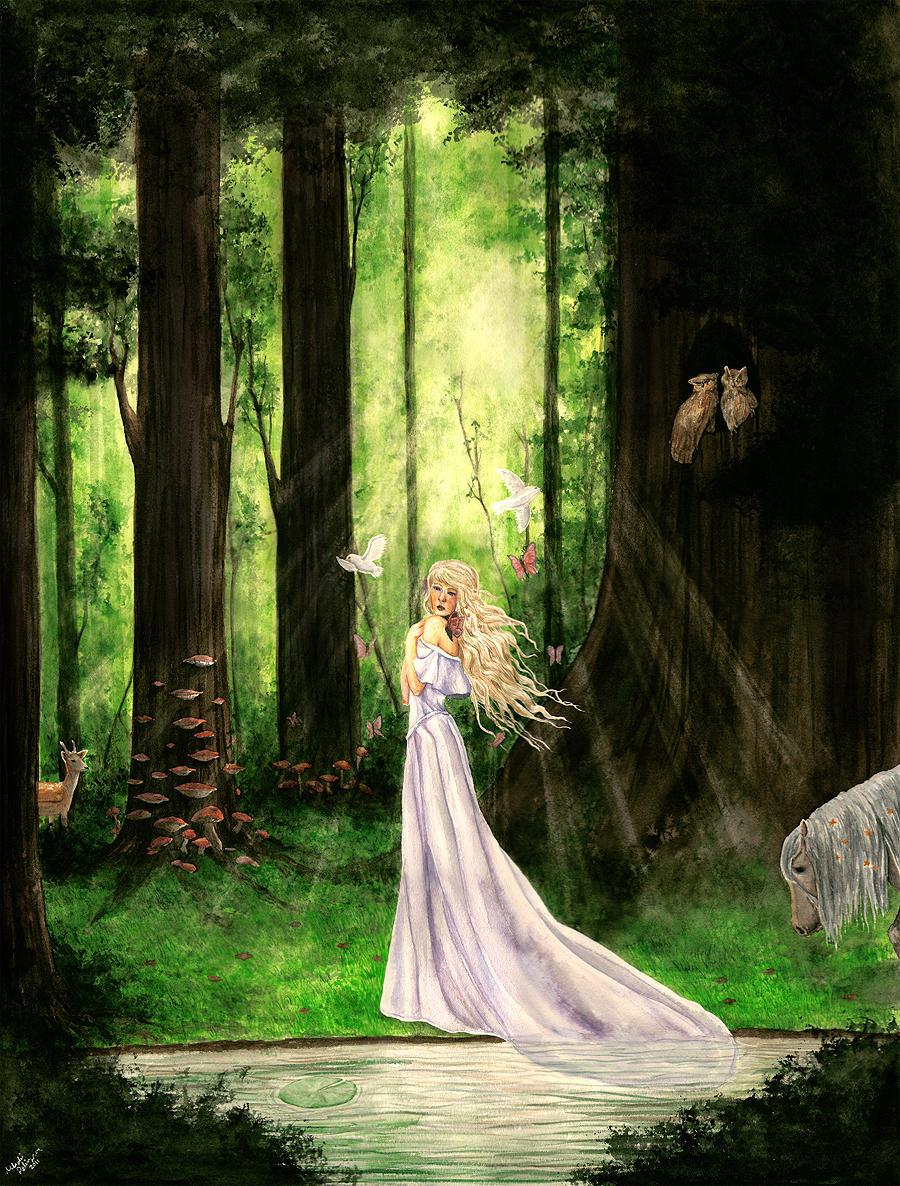 Watch
Details -->
[link]
>>
Full View Please
<<
This is my final for my watercolor class. The assignment was to paint something that is based off something you've read. I've gone through at least 3 other ideas before going back to this sketch that I did a month ago. I really liked this composition. So I cheated and found a song that could be interpreted from this painting: Within Temptations' "Mother Earth" and "In Perfect Harmony".
The scanning took a couple hours to do. The first batch turned out extremely dark bluish so I have to redo allll of them again. The second turned out very dull and photoshop was able to help me get _most_ of the colors back but changed some that needed to be something else in the process. I do wish my scanner would be nicer to me. The "output" view showed it perfectly but when I saved it it turned out horrible. -_- The dress is a prime example. It's actually a dark lavender but some reason it's whiter than it
should be.
Again I'm sorry if some parts seem blurry. When I get the chance I'll take it to a kinkos and get it scanned properly. ><

Please [Like] my
Facebook fanpage
for my latest works and WIP!


Buy photo prints and other merchandise with this design on it at my
Zazzle Store

Materials:
100% watercolor (no white paint used) on Arches cold pressed.
18 x 24 (C2)
About 45 hours total to complete.
Pose reference thanks to !
PirateQueen-Stock