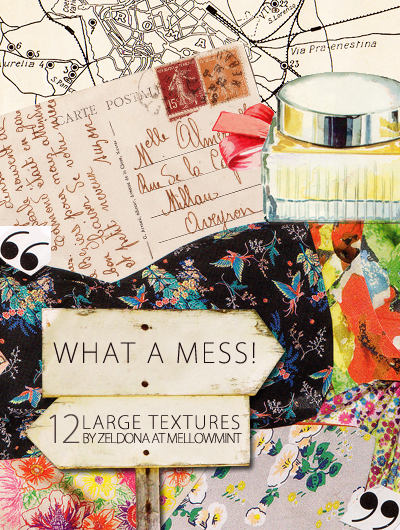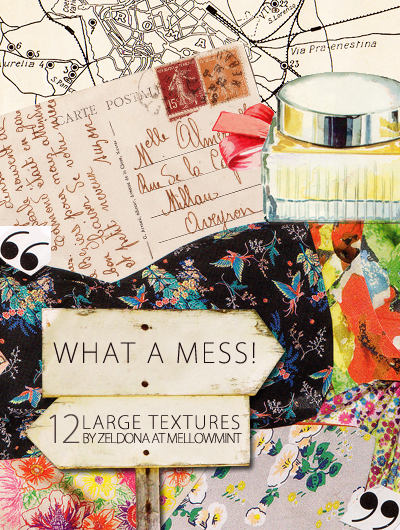 12 large textures.
-This set contains a lot of different stuff. Such as a map of Rome, two drawings of flacons, a collage, deers, a postcard, a Roman vase, a sign, an old book page, a pillar and so on. It's a nice mess. Download it, if you want to see everything.
I just hope the textures will be useful for you.

-If you use them, please credit zeldona at mellowmint at livejournal or just the community mellowmint at lj. Or simply link back to this.
-But please remember that you aren't allowed to make other textures with this set and please credit. It's the least you can do.