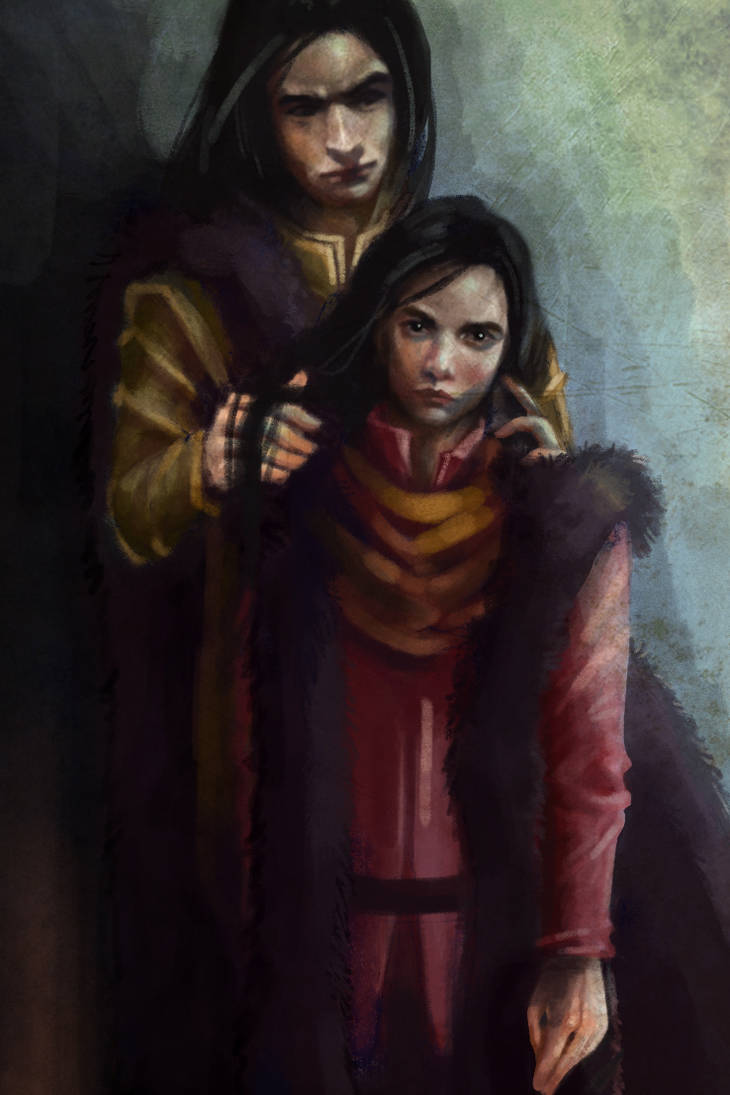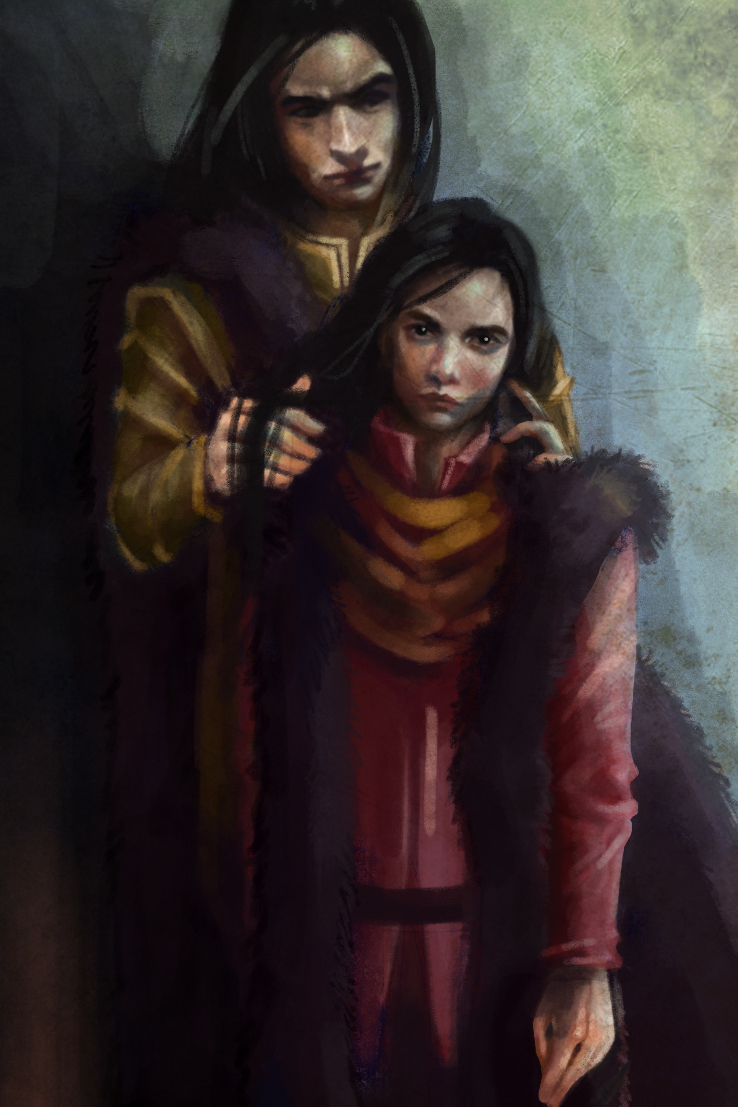 Watch
"And Aredhel bore to Eöl a son in the shadows of Nan Elmoth, and in her heart she gave him a name in the forbidden tongue of the Noldor, Lómion, that signifies Child of the Twilight; but his father gave him no name until he was twelve years old. Then he called him Maeglin, which is Sharp Glance, for he perceived that the eyes of his son were more piercing than his own, and his thought could read the secrets of hearts beyond the mist of words."

Tolkien, J.R.R.. The Silmarillion (p. 128). Houghton Mifflin Harcourt. Kindle Edition.

Maeglin is by far my favorite character in The Silmarillion. I think I must have read his story hundreds of times: his lonely childhood, the violent death of his mother, his hopeless love for his cousin, and his ultimate betrayal of the city of Gondolin. It's a story of intrigue and tragedy that has kept me up many a night. I just love him to pieces.

Reply

Your portrayal of them is so good! Well done!

Reply

Very cool, i always found his story intriguing.
Reply
It's one of my favorite stories, too. The story of Eol, Ardhel und Maeglin reads like: If you wouldn't always lock up your family members, they wouldn't do such horrible things.
Reply

I really love this! The surly frown on Eol's face, the possessive/controlling hand on his son, and Maeglin's intense stare (yup, "sharp glance"). Maeglin's arm looks as though it's being held quite stiffly, and I wonder if that was intended to show tension/resentment/unease?
As always I like the painterly texture and your brush strokes.
Reply

Thanks so much! I stumbled across a photograph of a child with a pair of skeletal hands caressing its face and then was inspired to paint this. The more I think about it, I think Eöl loved our Maeglin more than anything in the world and from his perspective he was saving him from a lifetime of imprisonment by the people who slaughtered the Teleri! So I really wanted to portray that dark, possessive love that characterized their relationship.
As for the hand I'd love to say I did it on purpose but alas

it's just a little awkwardly done. Still learning!
Reply

Our views of Eol are similar - the dark, possessive part we definitely agree on. My own view of him is even darker though, as I think saving Maeglin from imprisonment by kinslayers paints him better than he is. I do see him as loving Maeglin intensely, but it was a twisted, abusive, controlling love, and it would brook no rebellion. He viewed Maeglin as his, wanted him to be a mini-Eol, and I feel it was largely rage at being rejected by his son for a people he hated and utterly despised that propelled that javelin towards Maeglin.
It's comforting to know you're still learning too, but I must say that that awkward arm actually adds something to the painting!
Reply

Yeah I have to agree with you there. Not sorry about the end he met. And thanks! Glad that it worked for you

Reply

They look so sad, beautifully expressive!

Reply