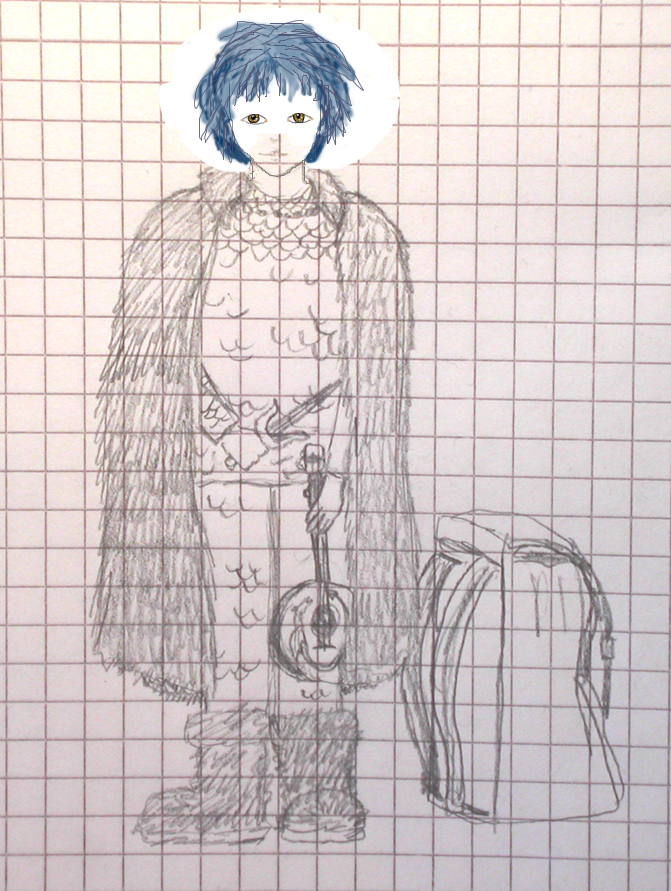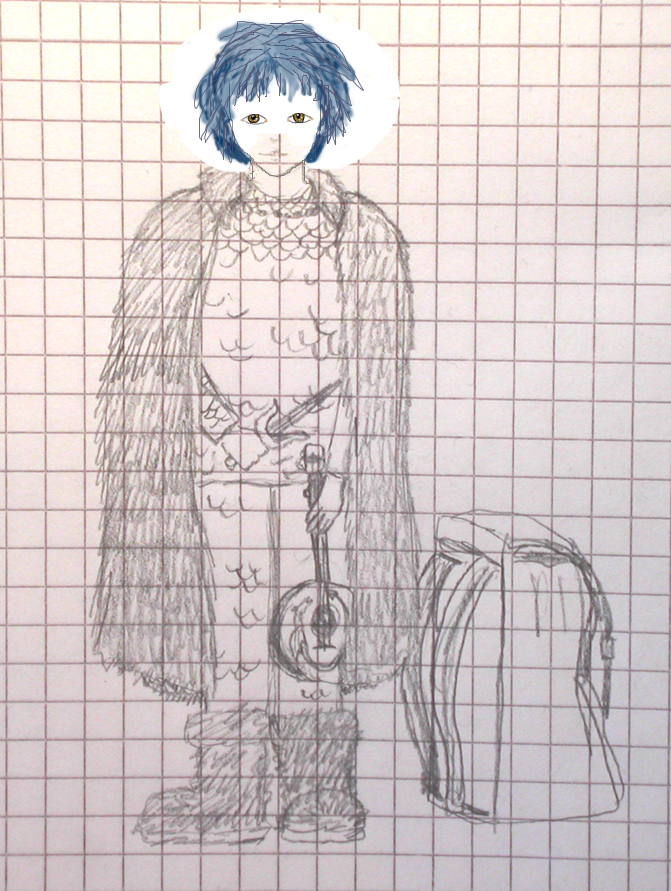 Watch
This is a very long description. Most of it is explainations of the categorychoise, and at the bottom is a real description.

I shall continue to put my progress in this category until the major part of her has been digitalised, then I think it will be apropriate to place her in the digital art -section.

I made the drawing yesterday, and today I took a photo of it and began drawing her in photoshop. The eyes are gorgeus I think, though so tiny they can't be seen too well.

I've worked on her hair for about 10 or 15 minutes. I'm really not good with hair. I'm better with eyes, and those took about 35 minutes.

I have placed her under portraits, because it is made to portray her. She is not real. She is a character I play at the mud merentha, named Eala. I have drawn her after the description I have given her on the mud, and the things she is wearing there. She does miss some feathers in her hair which will be added later on.
Is it then wrong to place her under portraits?


Name : Eala
Race : Female Kender
Class : Rogue
Subclass : Bard
Kingdom : None (Adventurer)
Guild : None
Level : 15 (Player)

Note that her eyes can be zoomed in and still look good.

Some character description (not the one found on the mud):
Eala is an odd little kender, who has chosen the trade of bard. As such, she is a rogue, and like being in the shadows, watching others, doing deeds rather than go on big quests, and entertaining and helping when it pleases her.
She is a lockpick and a thief, but she respects individuals, and will not rob anyone. With the aid of her lute, she sings songs with healing- and fortifying abilities.
She loves adventuring in Marrdan, but doesn't know it well enough to walk about there alone yet, so she tends to keep between Wolvesdale and Imladaris, where she takes on mountin gigants for training and items.
In spite of her small person, she can take on huge things. She is a rather well trained murderer after all - as a rouge she has to be - and attacks with the aid of a red dagger and a pair of spider fangs.
On the image, she has taken off her battlemask, and put it in her backpack standing beside her, in which she carries her loot.
Exploring new lands and cities travelling by foot, or in her air balloon, or on her small one-man ship, she now has her curious eyes gazing in the direction of Lanerell - the land of the dragons, which she is still to small and unexperienced to get to...