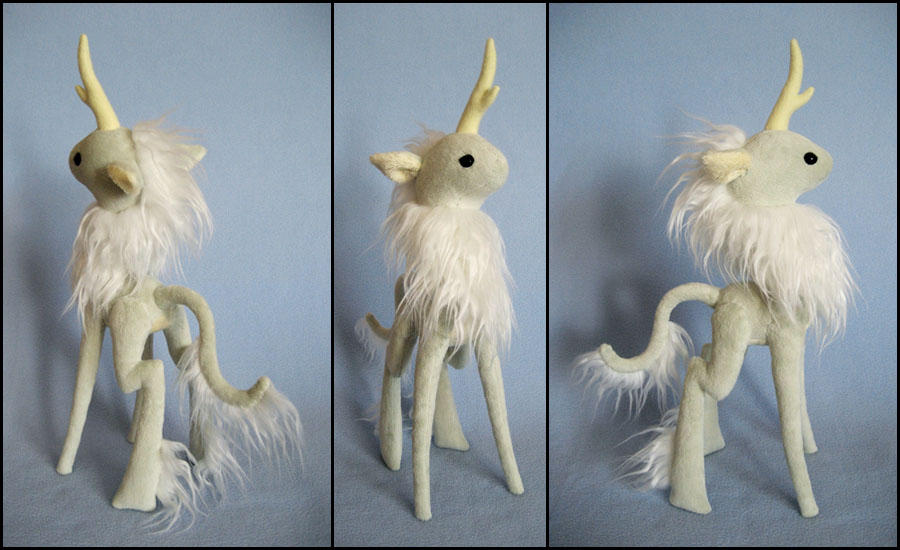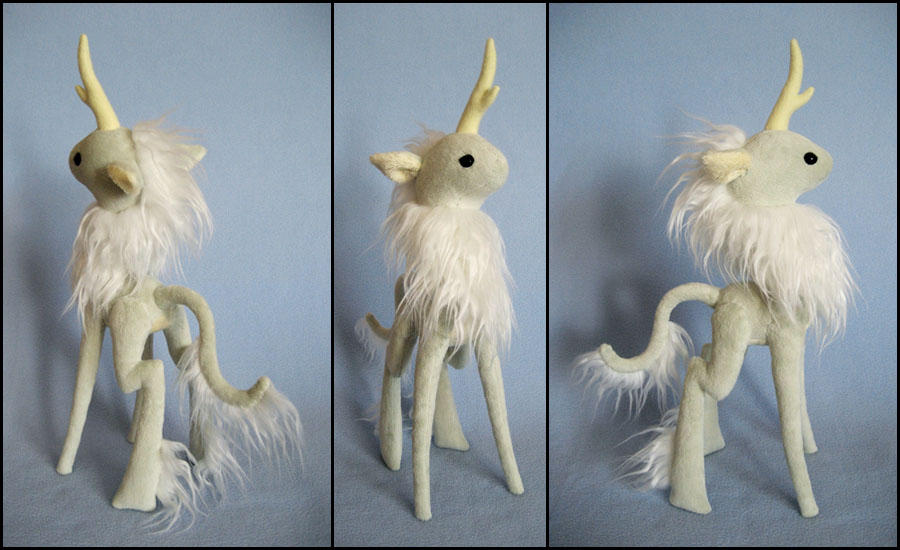 Roughly 16 inches x 7.5 inches x 3.5 inches
Made with minky, faux fur, fleece, felt, plastic safety eyes, polyfil stuffing, and sand (for weight)
----
A very (very) loose interpretation of the kei-lun/qilin/kirin, or Chinese unicorn. I suppose it's more of a Chinese/European hybrid, haha. Fun fact: my Chinese name uses the same "kei" character and basically means "peaceful unicorn".
This piece was originally made for the 2010 Plush You! show in Seattle, WA and was also on display at the Lichen in Lincoln, NE as part of their March of the Unicorns show.
*EDIT*
Yes, this was based off the same pattern I made for
The Last Unicorn
, with a few small modifications

Using minky instead of microplush allowed the legs to be much thinner, which I like for this design.
*EDIT 2*
Many thanks to =
Athey
and `
KubusRubus
for the Daily Deviation!
----
.
The Sugar Posse
.
Whimsicritter
.
Dreamwake
.
Twitter
.
Daily Deviation
Given 2011-03-19
"The way ~melkatsa managed to achieve such a beautiful stylistic representation in plush form is what first caught my eye, but the entire thing is just so wonderfully well-made too. It's absolutely beautiful in it's simplicity and form. I just love it."
Kei Lun
by ~
melkatsa
(
Suggested by Athey and Featured by KubusRubus
)