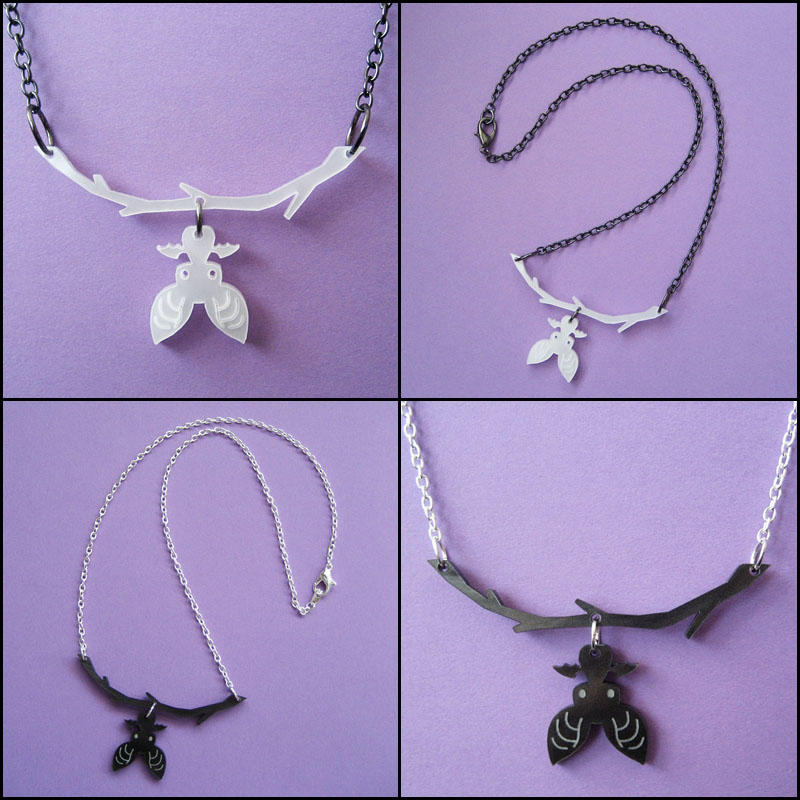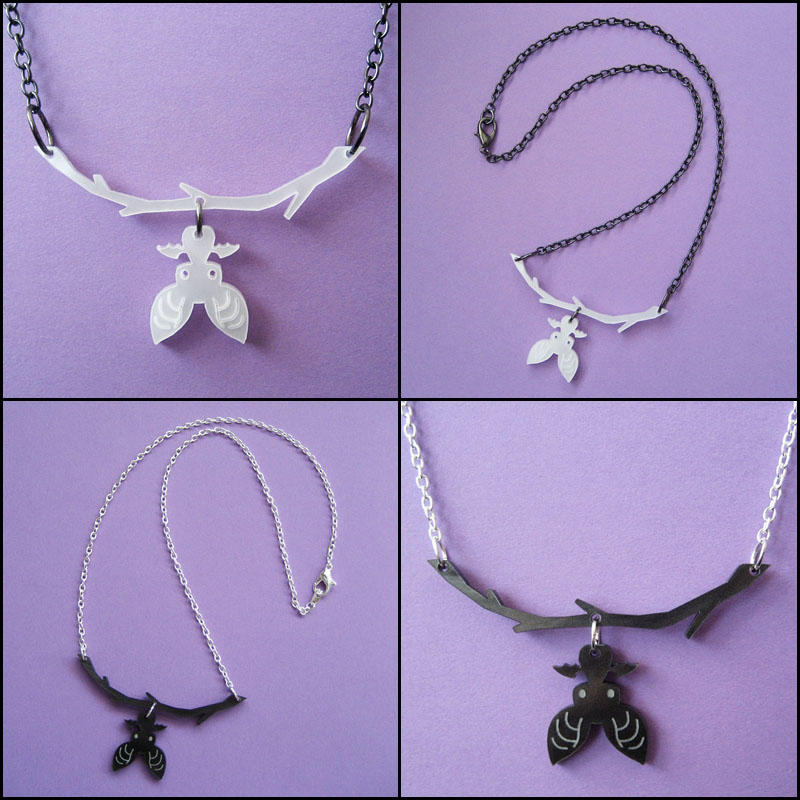 Watch
This necklace design features a miniature Dexter hanging upside down from his favorite branch!
Both bat and branch are laser cut from iridescent pearl acrylic. Together they measure about 1 1/2 inches tall and 2 3/8 inches across and hang from an 18 inch gunmetal or silver tone chain.
Details on the white bat are cut out while details on the black bat are etched on the surface in white.
Available at
The Sugar Posse Shop
.
UPDATE: Oops, all sold out. I'll be making a few more, though!
----
.
The Sugar Posse
.
Whimsicritter
.
Dreamwake
.
Twitter
.