Thank you kindly once again!
We're an Indie Publisher that works closely with artists and writers to produce original content comic books and complementary pinups, landscapes, and action scenes.
Here's Talia Kendrick from our upcoming comic, Maledicta Magica: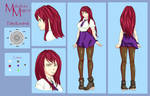 Here's our OC Ora from an as yet undisclosed comic title (still in early production):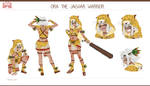 Here's our first non-canon OC crossover: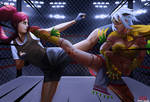 Expect more from Talia, Ora, and our other OCs in the coming weeks and months! Hope you stick around for our original content! And of course, we'll continue producing fanarts for the viewing pleasure of our fans!