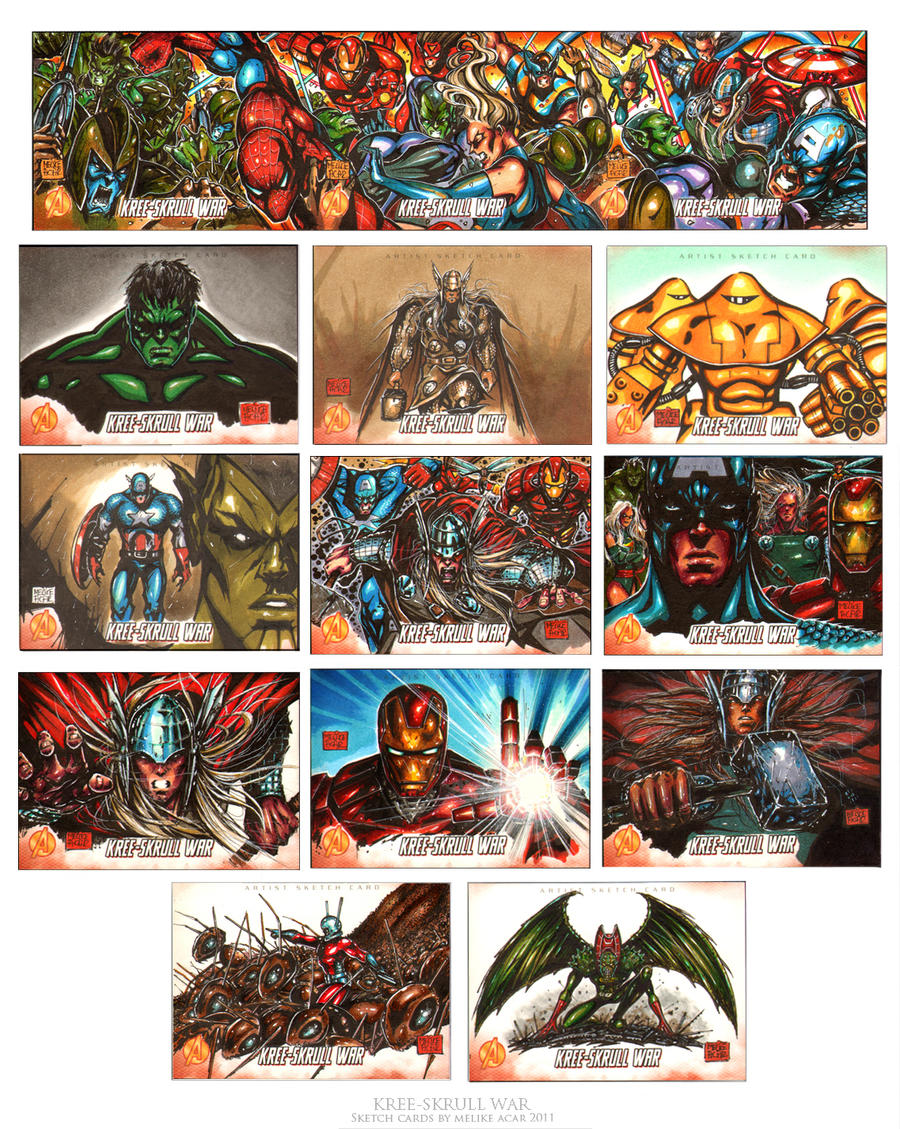 Watch
Kree Skrull War set 2
Upper Deck, Marvel

you drew the skrull with captain america very handsome.to me.
Reply

Reply

Terrific bunch of cards, sister!

Reply

I like your use of sepia colors on the Thor in the second row. The muted background is a great touch also.
Reply

That puzzle is mind-boggling. There's so much loveliness to look at that your eyes just can't stay focused!
Reply

very nice

Reply

Love that Thor with the faded background.
Reply


WOW!

Reply

the 3 card puzzle is going to be a popular one! Nice Job!
Reply