FREE Comissions

Hey. I wanted to improve my drawings so I decided to make FREE Coms.

You can donate if you'd like, but I primary do this for my own improvement.
All you have to do is send your OC to me /note, if needed add a list of important details.
I'll do Bust/Head Shots, if I really enjoy your character, I'll maybe do a half- or fullbody.

If you got any wishes, tell me in your note! I'll try to manage this.
I would be very thankful if you would ''help'' me to improve. <3
What I draw:
-Gore
-Furry related
-normal oc's (like down there)
What I don't draw:
-Furry
-Anime Characters
Here are some Examples.
ONLY 3 SLOTS ATM

1.

skepticaIdreamer / Selena / Progress: DONE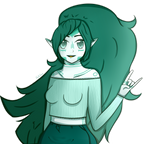 2.
www.twitch.tv/pikachumain / Pikachu / Progress: DONE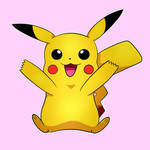 3.

La-croque-mort / Maelys Moore / Progress: DONE