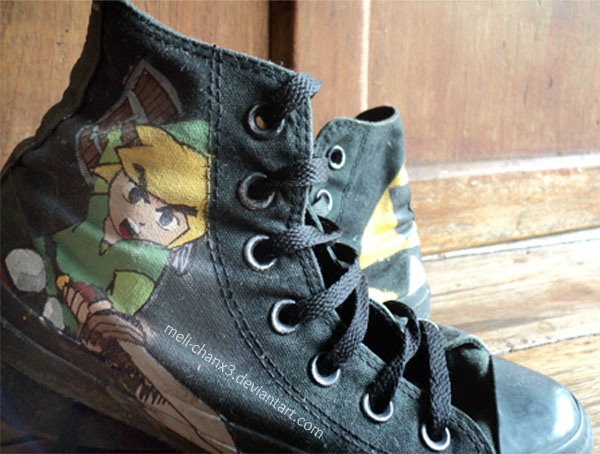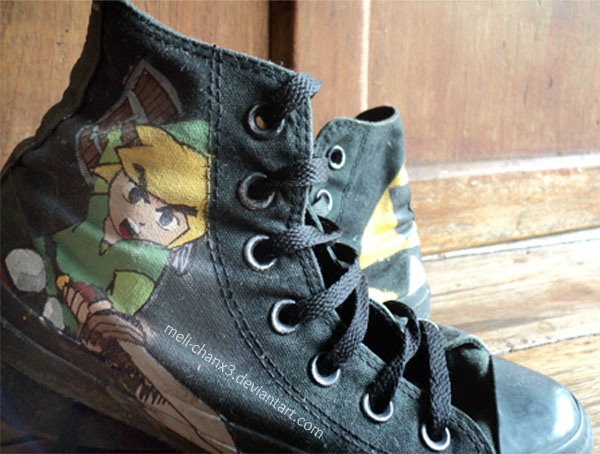 Watch
Mis zapatos de Tloz

Este es mi segunda vez pintando zapatos y que es mejor que hacerlo dibujando a Link

Se puede ver la trifuerza en el zapato de atrás y a Toon Link en el frente.En el lado de los zapatos no se puede ver hay algunas palabras en Hylian con un dibujo de Navi y el logotipo de la Tloz.
Sí, están a la venta, mándenme una nota si quieren saber más.
--
My Tloz Shoes

This is my second time painting shoes and what's better than do it drawing Link.

You can see the trifoce in the back shoe and Toon Link on the front.On the side of the shoes can not be seen there are some words in Hylian with a drawing of Navi and the logo Tloz
Yes, I sell this babies, send me a note so we can talk abou it.