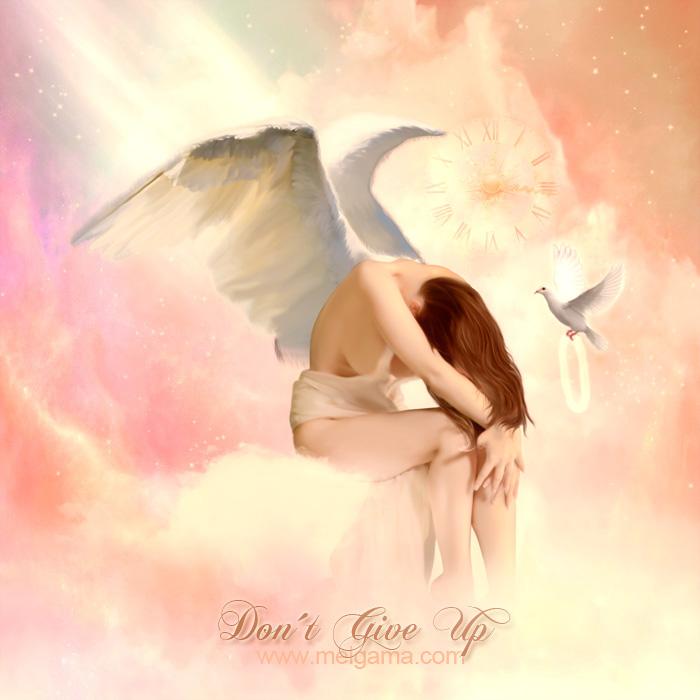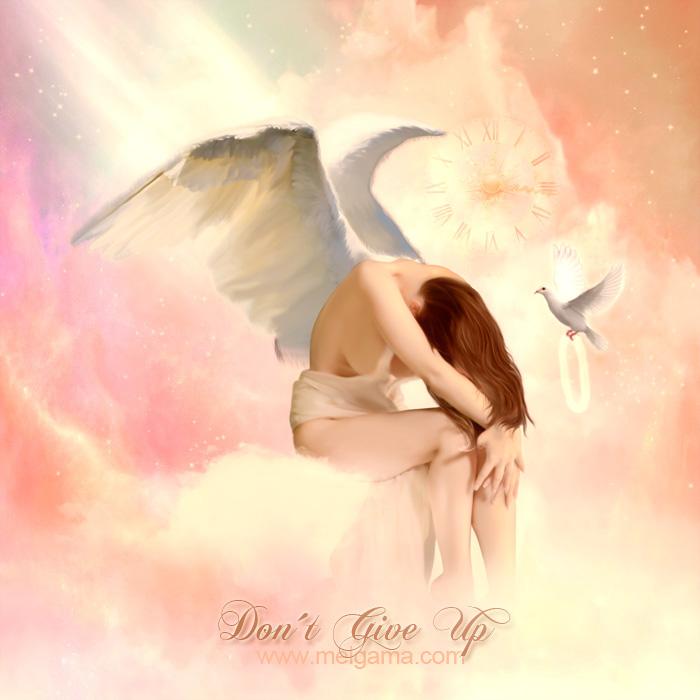 Watch
Resources:
Model from
mjranum-stock
Wings, light, clouds, clock and dove from my own store
www.melgamastore.com
Some parts were painted by myself.
Dedicated to Aparecida: a teenager with leukemia that I knew in my volunteer work.
melgama.deviantart.com/journal…
- she passed away on september, 08 (so she didn´t see this image)

Only our body can die - our spirit is eternal and will live forever!
The before and after is here
Featured:
pshoudini.deviantart.com/journ…

I could not hope to create something so beautiful as this with my own two hands. I can only hope that my comment was in some small way a proper tribute to this work of beauty. You are a very talented person, and I hope that you continue to be as creative as you are here. Thank you for creating this. It moves the Heart, and brings both Joy and Tears, tears that need to be cried out to help Hearts grieve and rejoice. Thank you again. I do not have the words to continue. May God Love you and Listen to your prayers with Joy in His Heart.
The Artist thought this was FAIR
13 out of 13 deviants thought this was fair.
The placement of this image into the emotional category seems very appropriate and I will relay those elements of the creation as I experienced them on an emotional level.
The hands have a tension, the way they are stacked, almost interlocked, self comforting. At first glance it seems as if the hair is stylishly placed, but on reflection, it seems to be placed in preparation of a divine coronation soon to be provided by the distant bird transporting the halo. There is an emotional transformation that occurs when I realize that what is, at first, a seemingly dejected, shunned angel, is really in preparation for something eternally wonderful. Having said all that, I really don't know what attracts me to the image, it seems to be out of my grasp, and too profound for me to completely understand at this time, mysterious. The appeal lingers.
The Artist thought this was FAIR
8 out of 8 deviants thought this was fair.