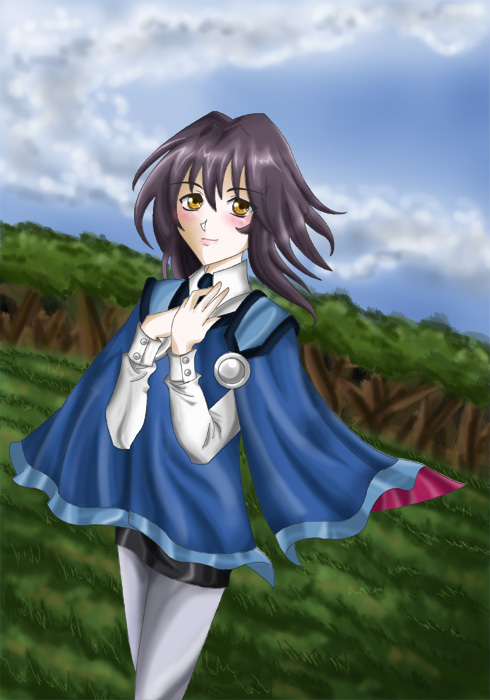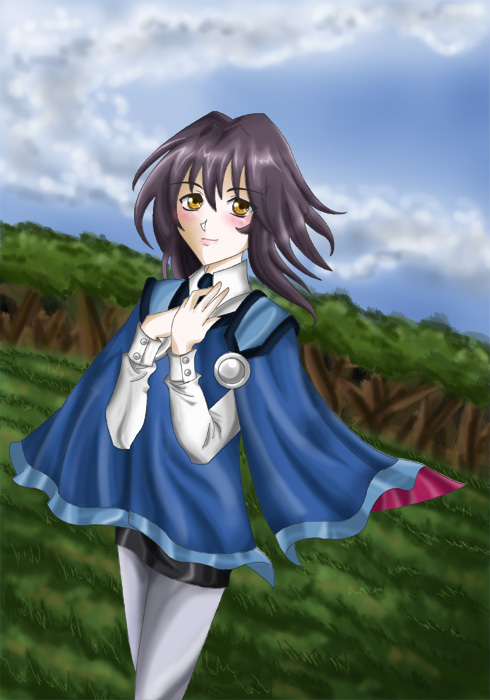 Watch
I believe this is the first time I've drawn Melfina in her
actual
outfit from the show.

I tried yet another different shading technique, especially on the clothes and hair. I think the background could have turned out better, since I was losing steam by that point. Fear my forest of impressionism!

All she needs are some sakura petals drifting in the breeze!