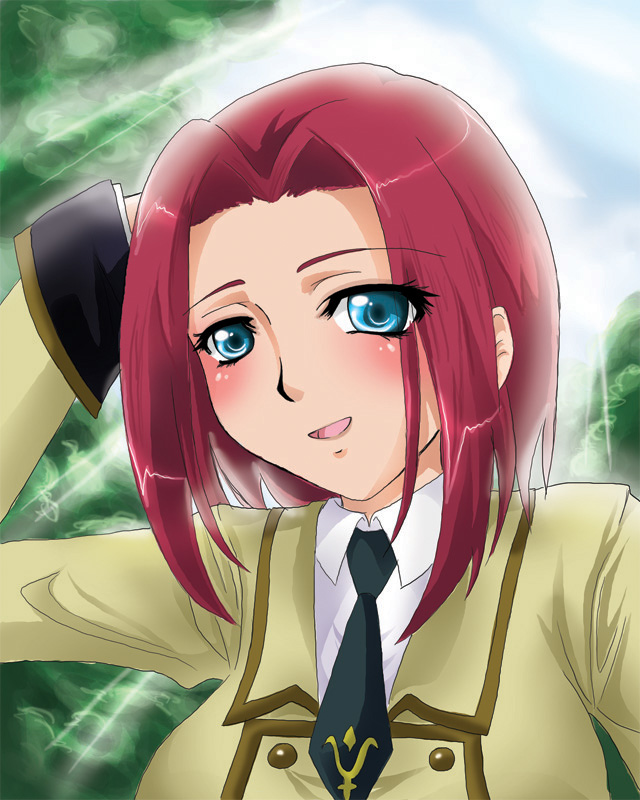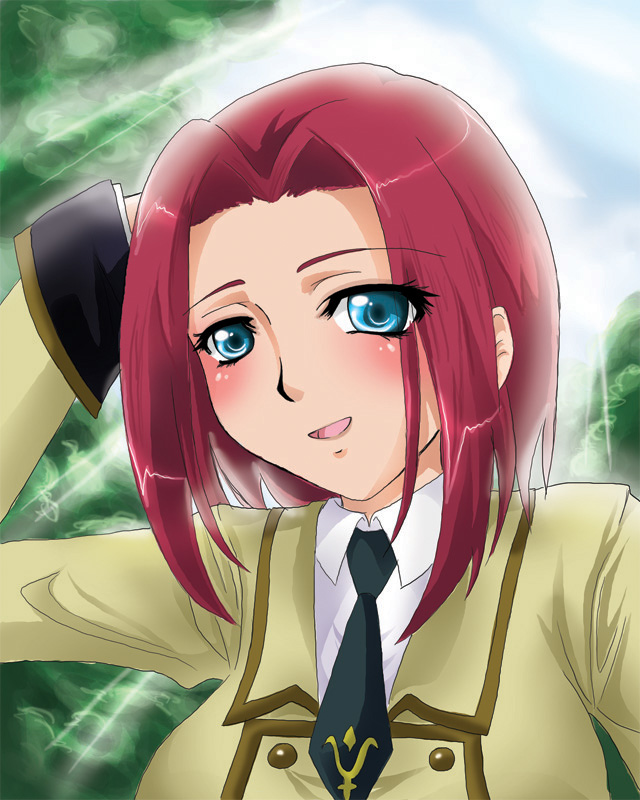 Watch
Kallen "Stadtfeld" from Code Geass ... her much weaker school-time persona, when she's not being a bamf on the giant robot battlefield.
This is the first actual piece (not including the chibis) that I sketched fully with my tablet in Photoshop. In other words, look ma, no pencil sketch!

I doubt I'd be able to do it with a full-body shot, but I thought I'd try it with a head/bust shot.