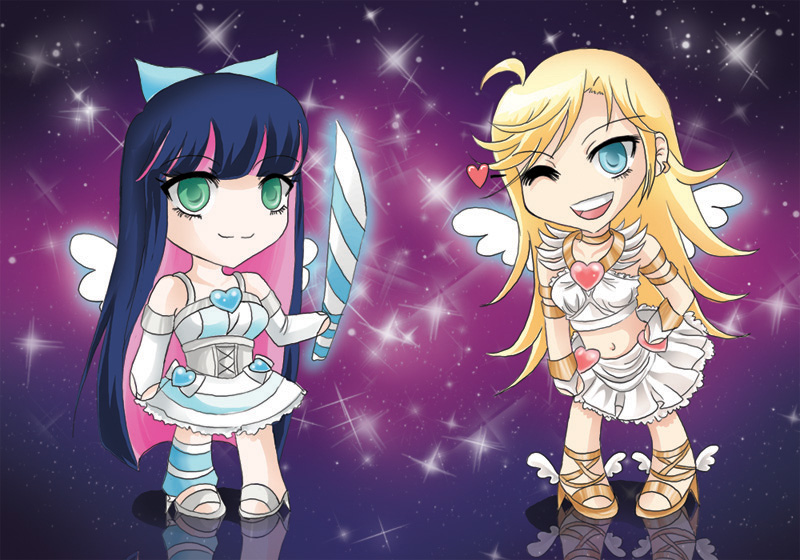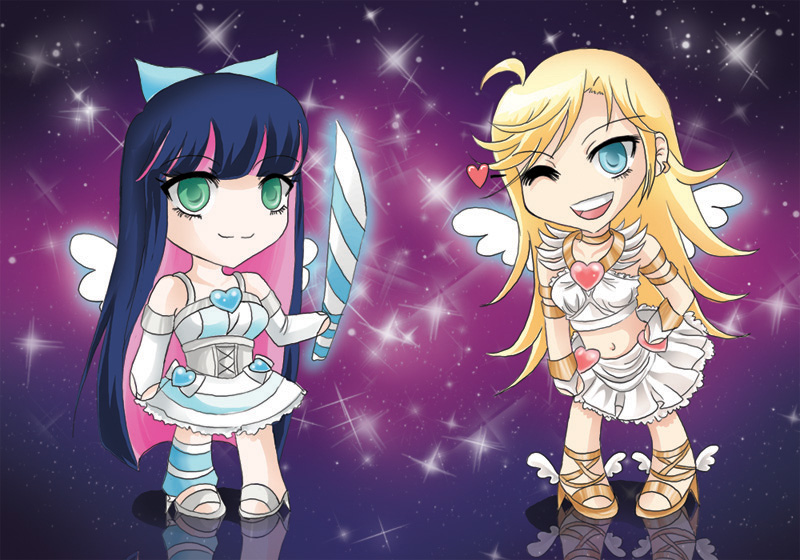 Watch
Panty and Stocking in their Angel/Transformation forms, Chibified, for stickers and mini-prints. These will be for sale at artist's alleys that I go to.

These chibis seem particularly more detailed than the others. Both characters exemplify their personalities so wonderfully! And you totally rocked the outfits perfectly.
Did you decide to do the eyes with a little less detail to match the style of the show better or something? It's a neat experiment if so!

Reply

I spent a lot longer on these than most of the chibi's I've done before, so thanks Matt-kun!
Oh wow, I forgot to put in the eye shine ...

I might add it for the actual stickers, but it doesn't look too bad here.
Reply

cute n sassy. i like the reflection effect! and the glowy bits too. good work!
Reply