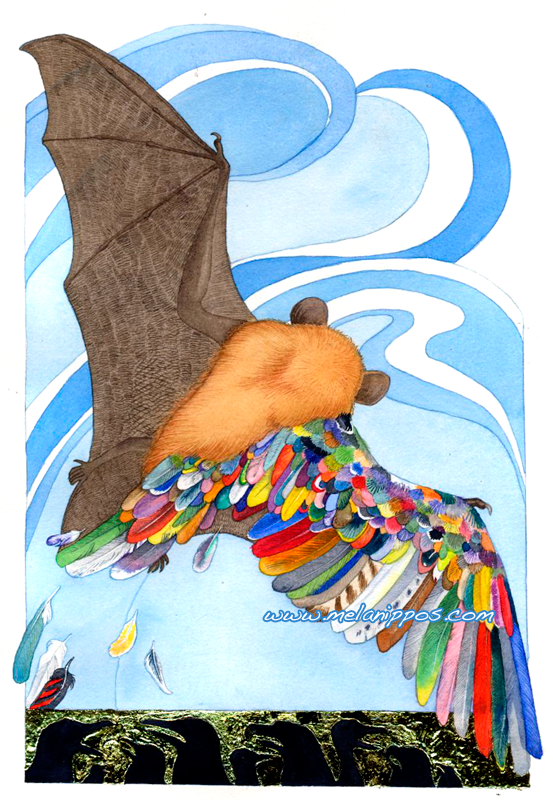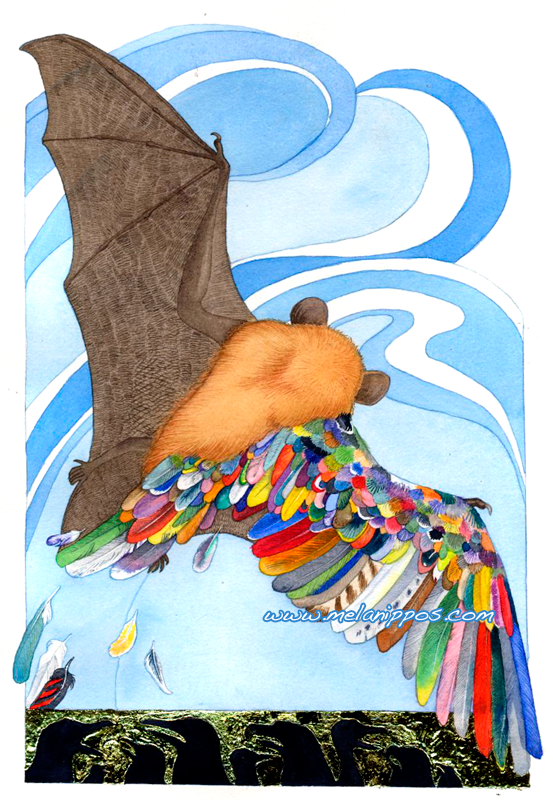 Watch
An American Taino myth (though I've still to find a proper reference for it and verify the real story- if anyone can direct me to a proper source (ie book) I would really appreciate it).

~o0o~

Bat, dissatisfied with his bald appearance, asked the gods for feathers so he might be warm. There were none left after having granted birds feathers so instead the god took a feather from each bird. Bats plumage was so gorgeous that, according to some, a rainbow would follow where he flew.
Bat grew excessively proud of his appearance and insulted the birds. They complained to the god and bat was stripped of his feathers.
His shame at his nakedness is why he only comes out after dark when no one can see him.

~o0o~

I personally think bats are just as beautiful as birds - so I made sure his fur was a rich gold - perhaps nicer than the cacophany of feathers he'd clothed himself in.

Unfortunately the gold foil didn't scan so well on this one. I may try again on a different scanner.