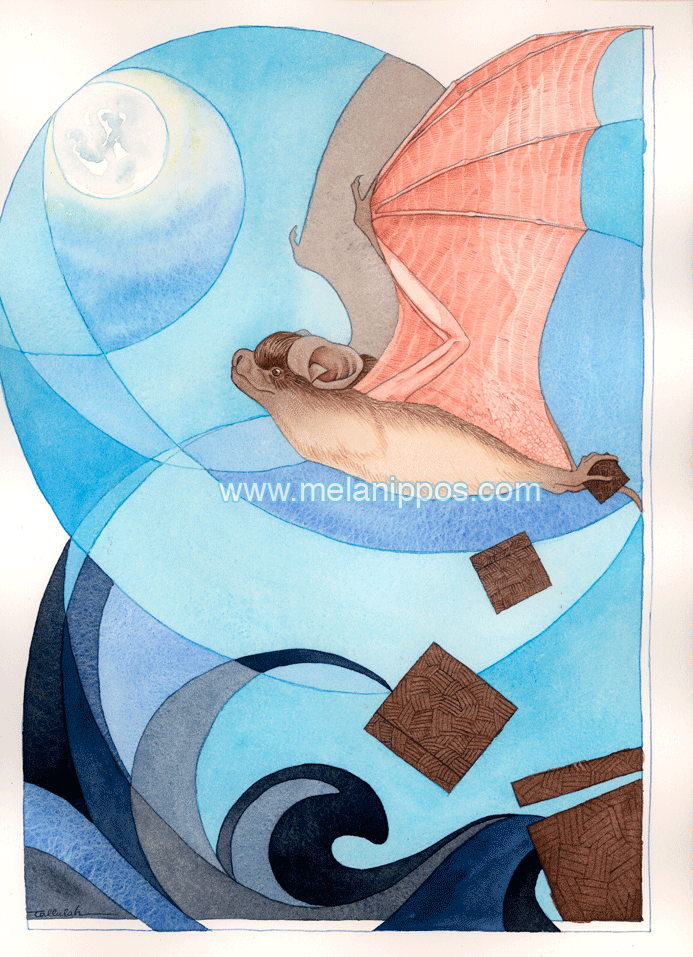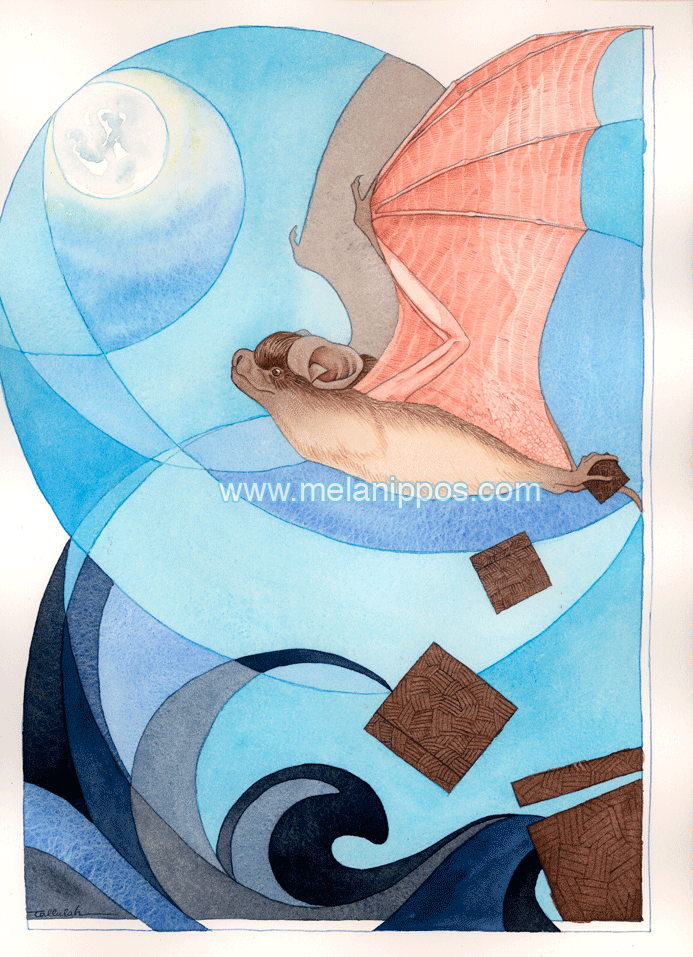 Watch
An african legend tells that once it was always day - the sun would shine for half of it, and the moon for the other. One day a bat was given the task of flying a basket to the moon.
He did not know what was inside but it was heavy. Pausing to rest and find food Bat left the box for a while and other animals approached it. Thinking there might be food inside they opened it. Bat saw them and came hurrying back but too late!
Darkness spilled out of the box, bringing the first night.
Now bat rests in the day in readiness to fly about all night, trying to collect all the tatters of darkness back into the box so they can be taken to the moon where they belong.
There is still to be a bit of gilding put along the base and the right side but I thought I should share to prove I've been working on things.