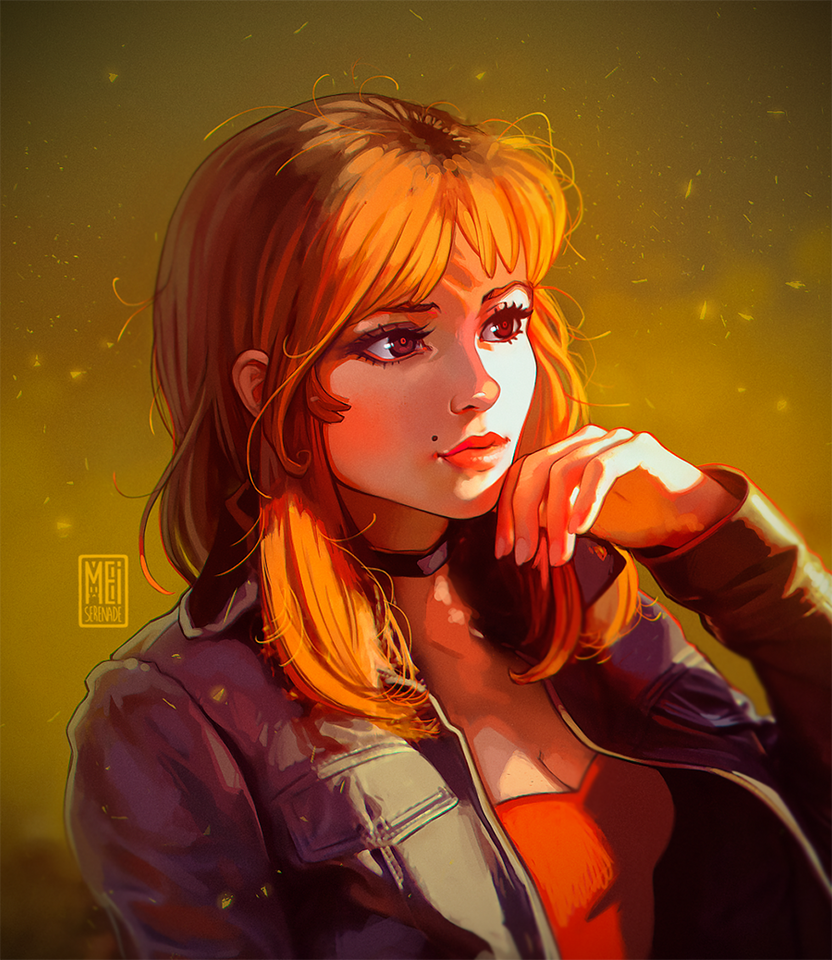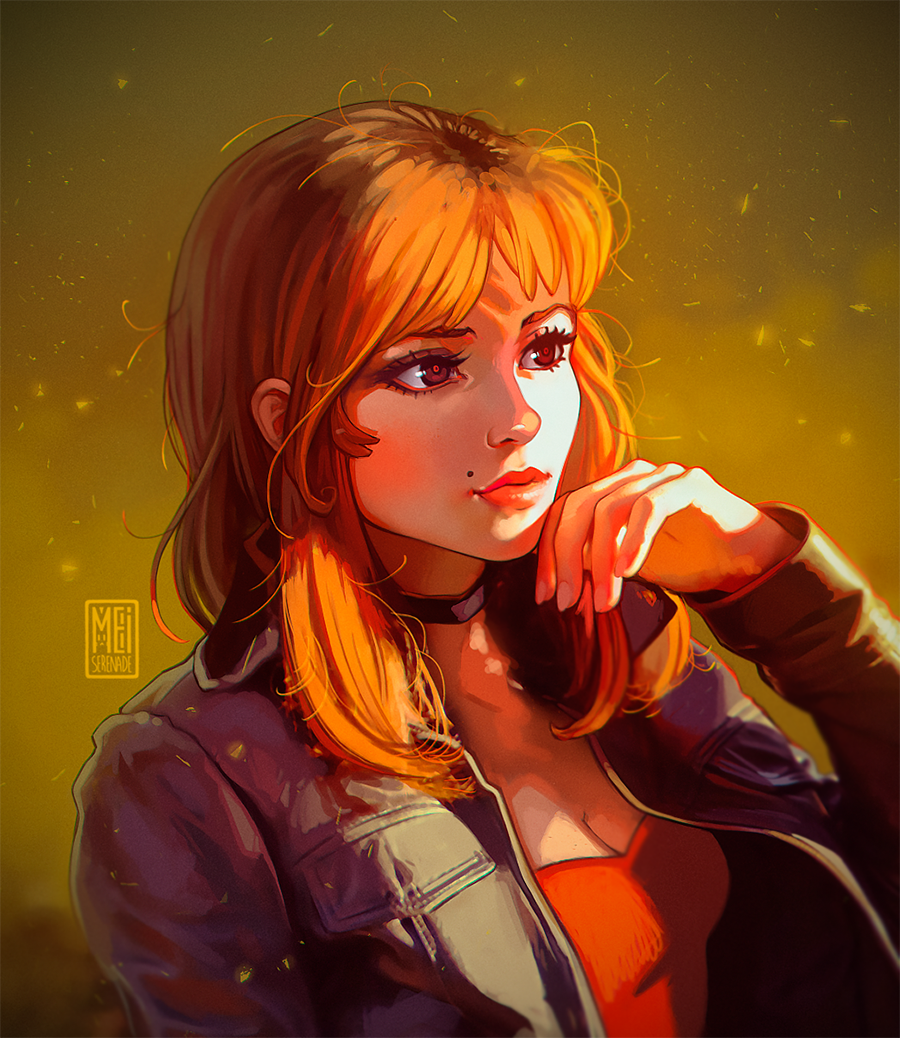 Watch
This illustration is based on a photograph of me. I would like to do a pic collection abouts photographs with a realistic style, keeping the manga/cartoon features.
I did it in Photoshop and I so proud of this
I hope you like it
Enjoy it!
MEI SERENADE IN FACEBOOK:
Facebook
MEI SERENADE IN TWITTER:
Twitter

I like the way the stray strands of hair are lit up. The overall lighting is quite lovely.
Reply

Reply

Really lovely drawing! The warm colors really show in this and it makes it all work out. Awesome job ^_^
Reply

Reply

Reply

Reply