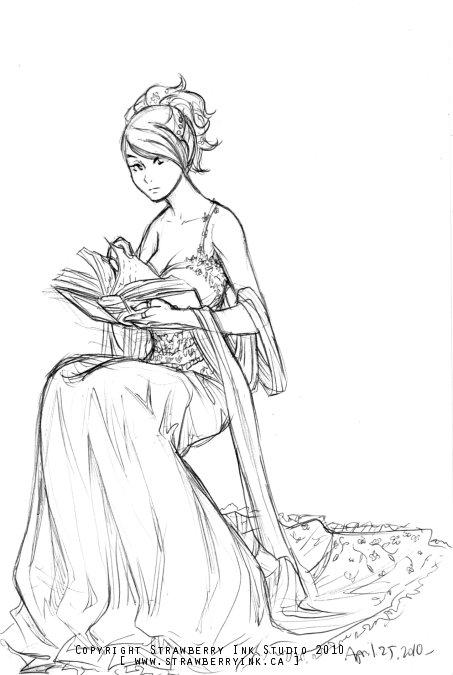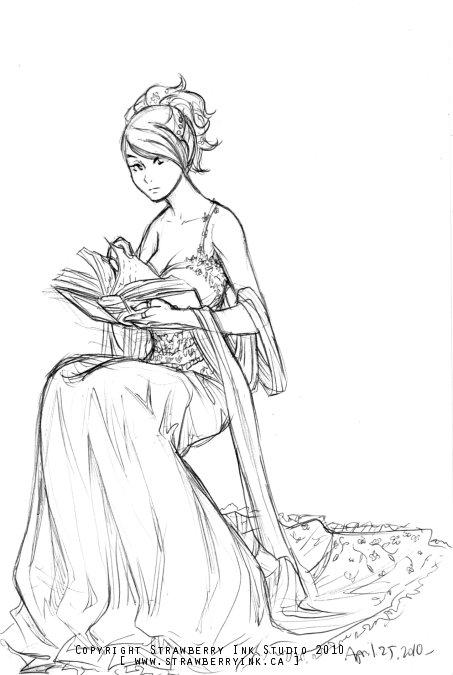 Watch
April 25, 2010.

Ballpoint pen.

Just a girl.. reading a book.. in slightly different style than I usually draw--or at least, that's what I thought. Apparently my sister sees it as totally my style. Okay, fine! XD

Also, I love drawing characters seated on nothing.

Reply

Just a girl... but her pose and hairstyle are so graceful. I really like it.
Reply

Reply

It looks like our styles smashed LOL Besides you used to draw like that!
Reply

Yah, I used to draw all sorts of long-necked angels in flowy robes and stuff! XD
Kind of hard to go back! Maybe I've just been drawing too many men. LOL
Reply

Just a girl... But a nice girl

Reply

Reply

I love her dress. But were is the second sling ? ( and what does she read ? That seems fascinating XD )
Reply

like the flows of the clothes...
Reply