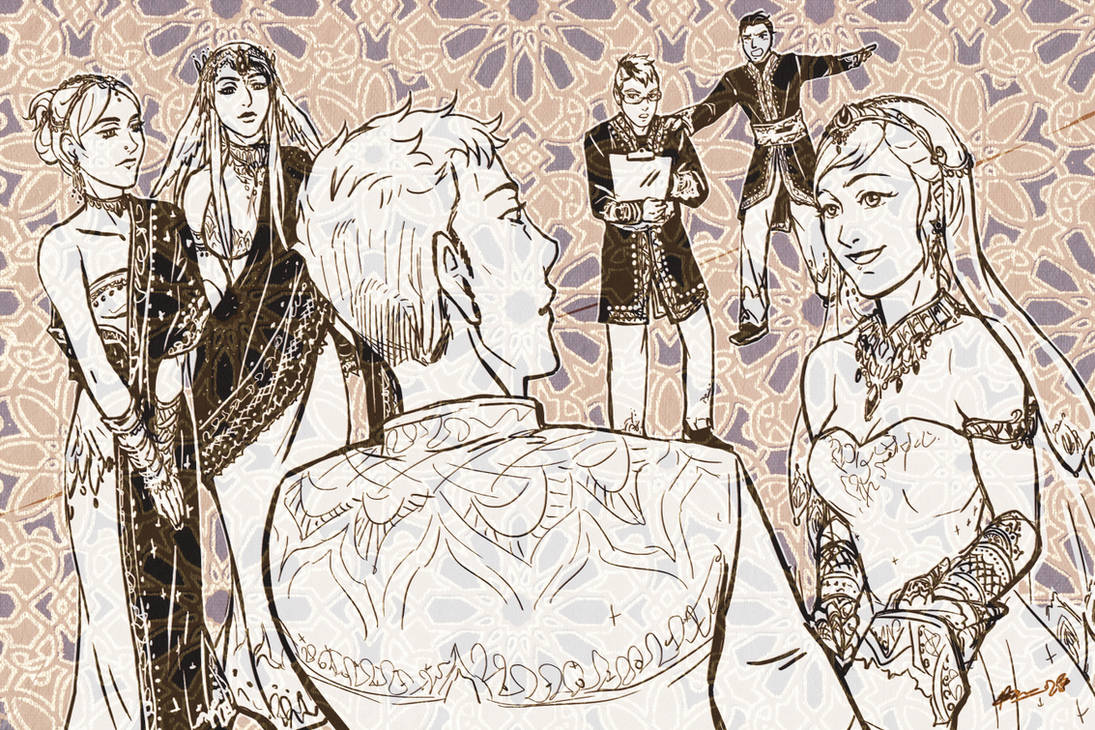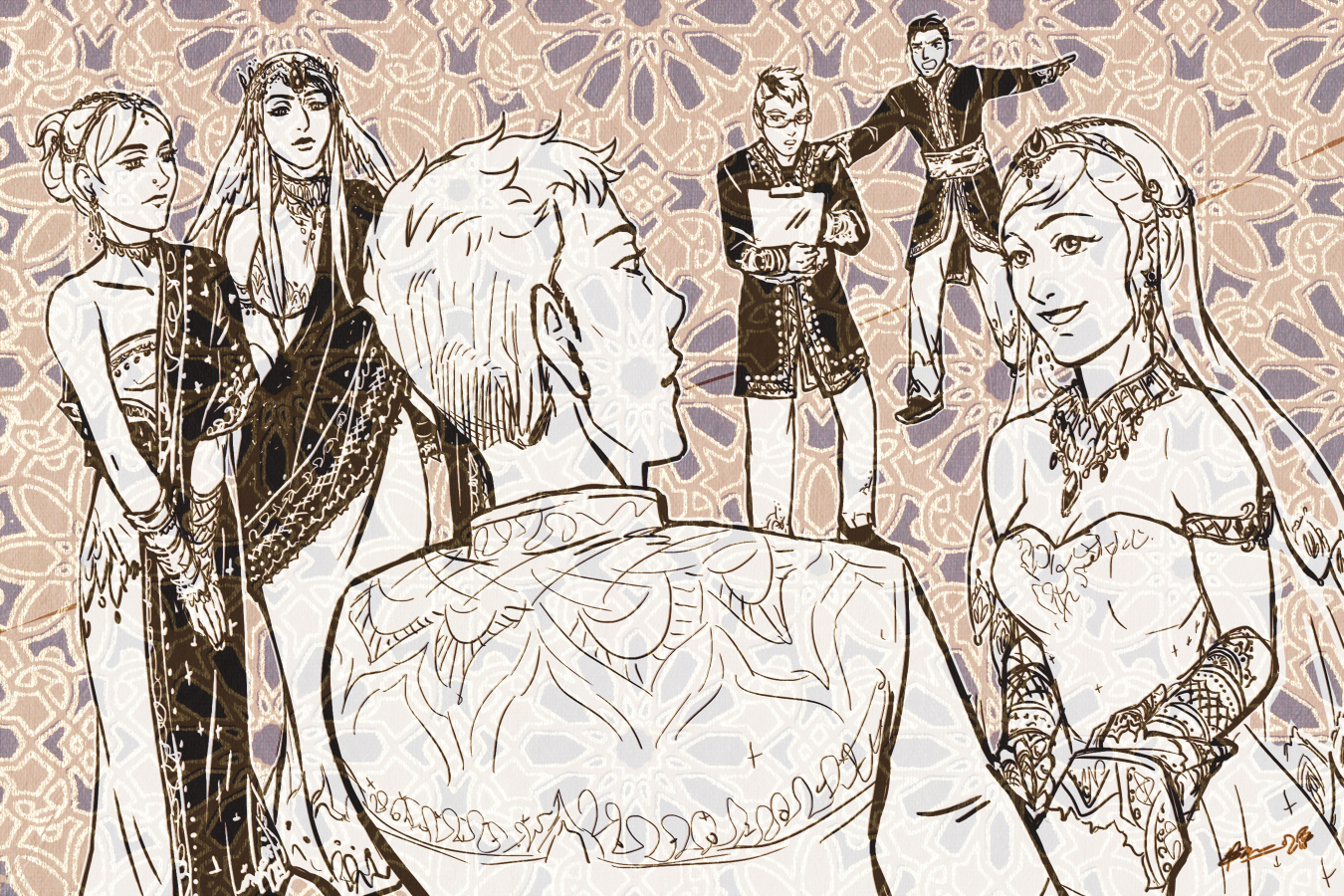 Watch
May 21, 2018.
Paint Tool SAI.
More procrastinart.. lol
Doodling around with possible wedding pic between Jeircho and Rooster!
Jannah, Jericho's mother is the one on the far left. Nuraj, the queen and her sister, stands with her.
Altaire is trying to keep at his new hobby of drawing animu while Coman's yelling at him as usual to get in place for the ceremony.
Boys don't get fancy jewelry, but you can see that Jericho gets henna decor on his hands at least!