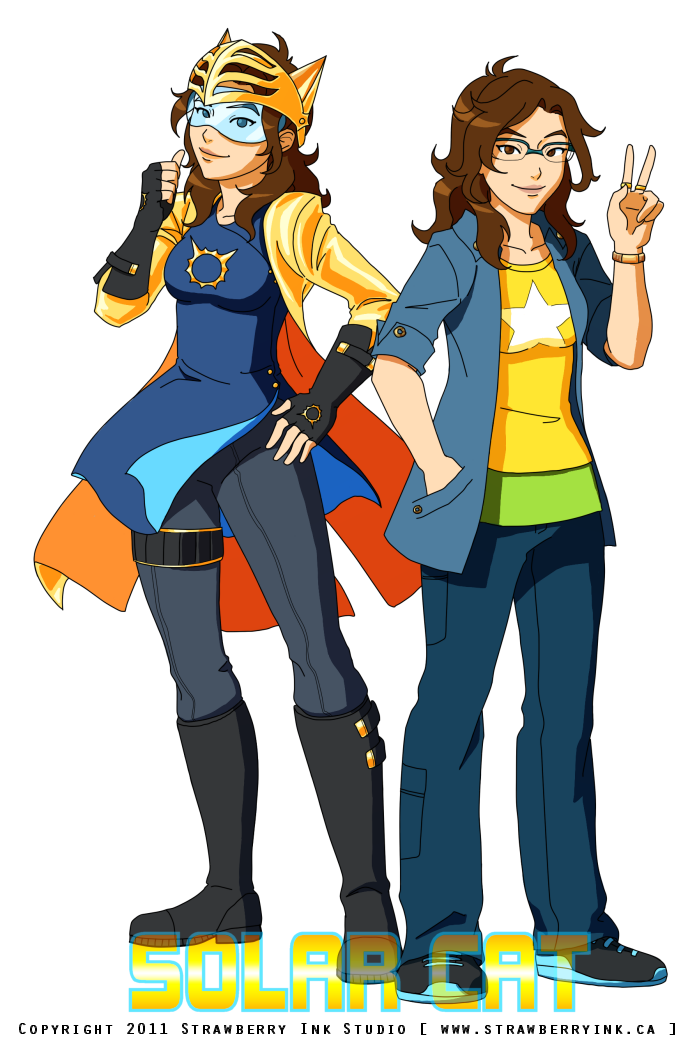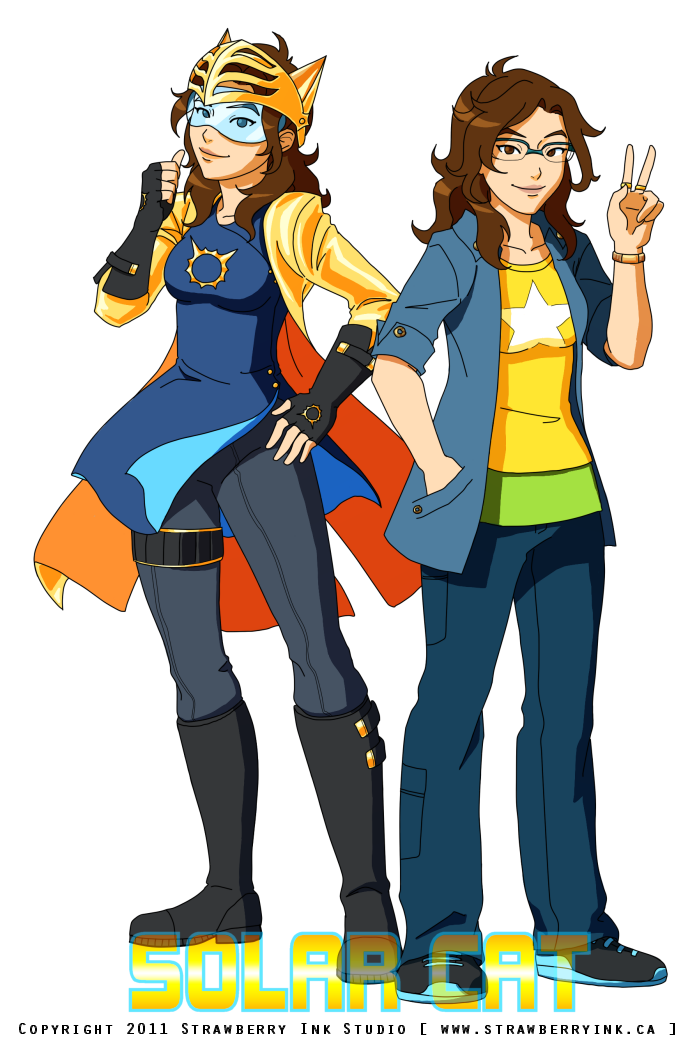 Watch
March 31, 2011
Paint Tool SAI, JASC Paint Shop Pro 7.
A character for the

group!
While I was at it giving Black Seiren and Silver Zodiac nice vector lineart and offcial Super Galaxy Princess Alliance artwork, I went back and made one for Solar Cat! YEAH!
So here she is in all her hero and civilian glory. Though you know, she probably looks more kickass as a civilian, right? XD The glasses make her look smart! HAH!
She's a kind of awkward 15-year-old that has super hero aspirations. Why? Because justice is awesome. One day, some awesomeness happens and she gets the opportunity to explore this career!
Join Solar Cat and her adventures in the Super Galaxy Princess Alliance and as she learns about the power of goodness and friendship and all that goody-two-shoes jazz that superheroes are always nagging about! xD

Oh man your lines are so clean...
Haha, she's awesome and I really love her costume. Super creative. I love it! :]
Reply

Hehe, because they are all vector lines~!
SAI's really useful for it's vector tools.

And thanks!! I tried to make the costume original but also simple enough to draw easily!
Reply

very cute!! i love her eyes!!
Reply

"Because justice is awesome" just sounds so appropriately teenagery. XD

I really like how you colored this! Your cel-shading is so neat and crisp.
Reply

Youuuu know it! XD
I still believe it! because I am young at heart~! <3

Thanks! It's actually me trying to be really simple with cel-shaing. So.. oddly difficult?
Reply

I call the helmet...the gold helmet thingy of EPICNESS. XD
Reply

they look a bit cross-eyed.
Are you cross-eyed, Prax?

Reply

I love that gold helmet thingy. I don't know what to call it. XD
Reply