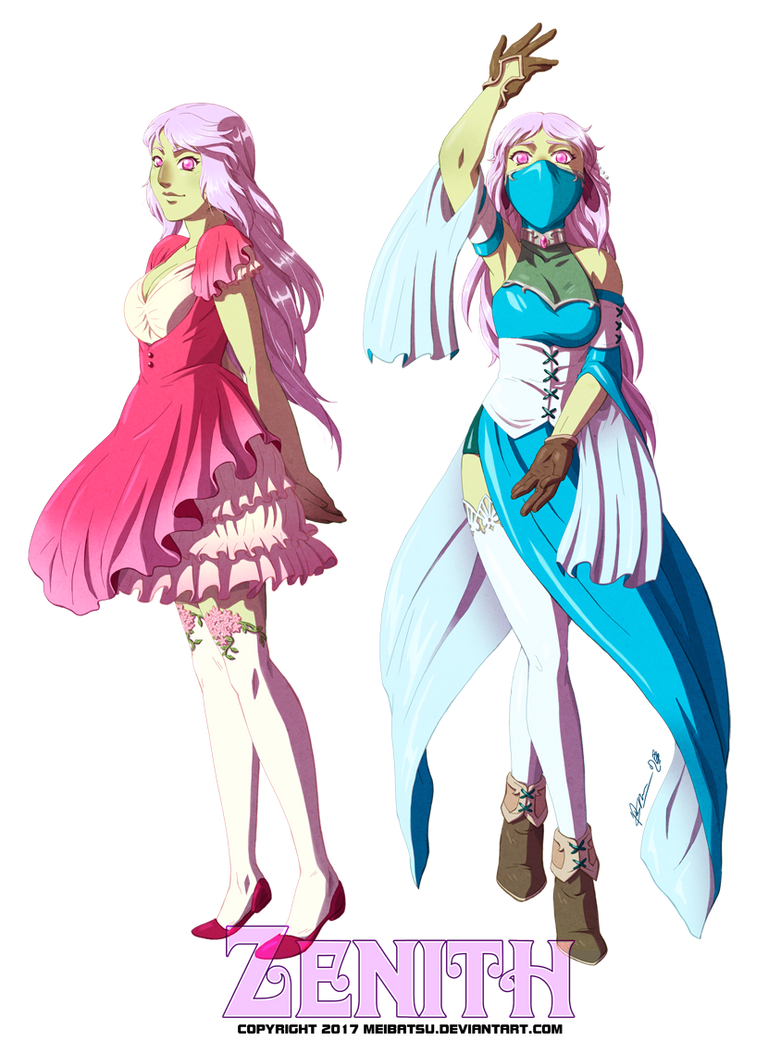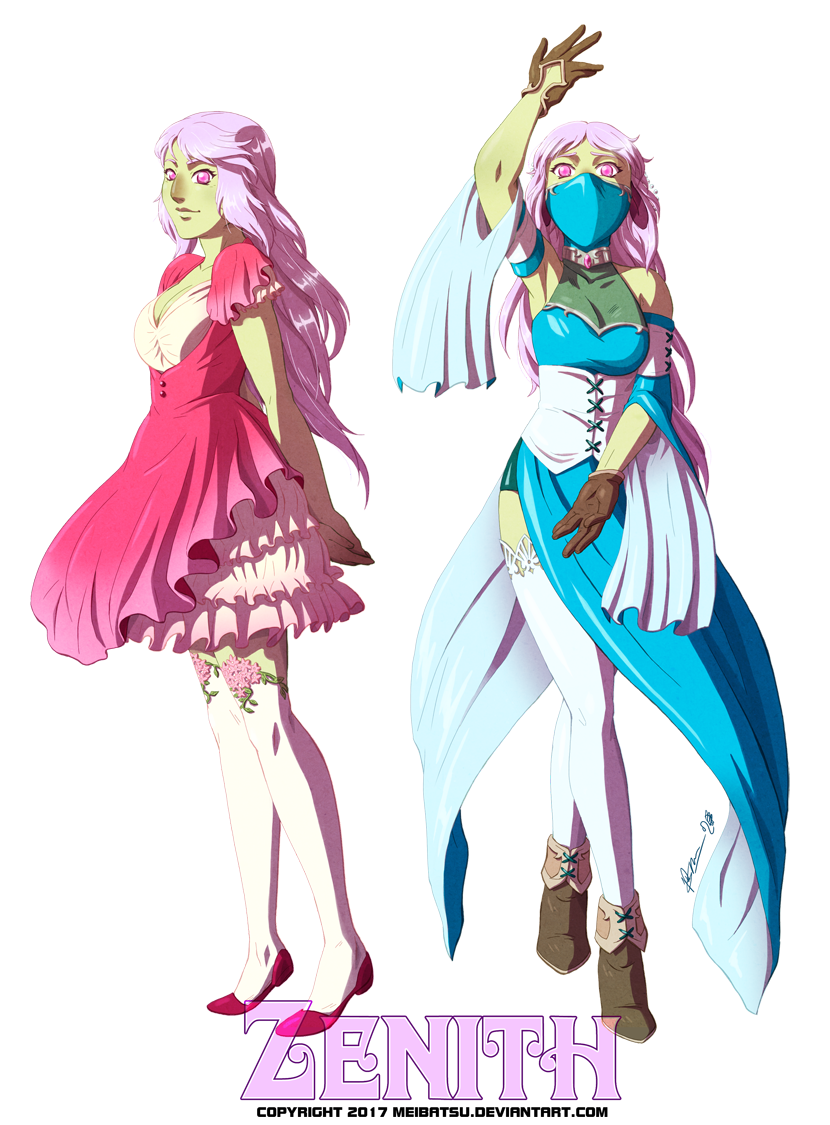 Watch
December 31, 2017.
Paint Tool SAI, Photoshop CS5.
I finished most of her sometimes November, but then took two months to get back to just doing a couple of hours of shading and adjustments! HAHA!
But anyway, here's FLORENCIA DELACROIX, aka the superheroine, Zenith!
A good way to end the year and ring in the new one! FINSHING ART!
Better description to come for all of them!! I ONLY HAVE 5 MORE TO GO GUYS!!! @_@ (Kat, Jericho, Altaire, Solar Cat, and Heimdl!)

See flats for more accurate colours here:

YAAAASSS~! So I'm not the only one who's back. You'll know what I'm doing shortly

Reply

Reply

OOoh YESS!!! :9 Let's start off the new year well!!!
Reply

Reply

For a sec I thought you said "LOOK AT HER THIGHHHSSS" LOL
It's more apprent in the flats, but she's supposed to look like she has cake icing dress with almost flower petal layer on top!
Reply

LOL you really mashed all three words together there. XD You can't really see her thighs here tho. But you can see them in
One Last Dance
XD
HER DRESS TOTALLY LOOKS LIKE A GIANT FLOWER PETAL ON TOP OF ICING 8DDD
Reply

YEAH hahah!
I WAS THINKING ABOUT THAT! Nice alluring thighs~ Mmm~

WHERE ARE YOU ARTS AEGIS!
Reply

Reply

That won't do! You must ignite 2018 with arts anew!!!
I hope everything is going well with you otherwise lol
Reply

In the process of getting fucked over by my US health insurance, getting de-fucked, then fucked over anew for 2018. So basically I'm looking to move to Canada lol
Reply

Wow!!! Great color scheme!!
Reply

Reply