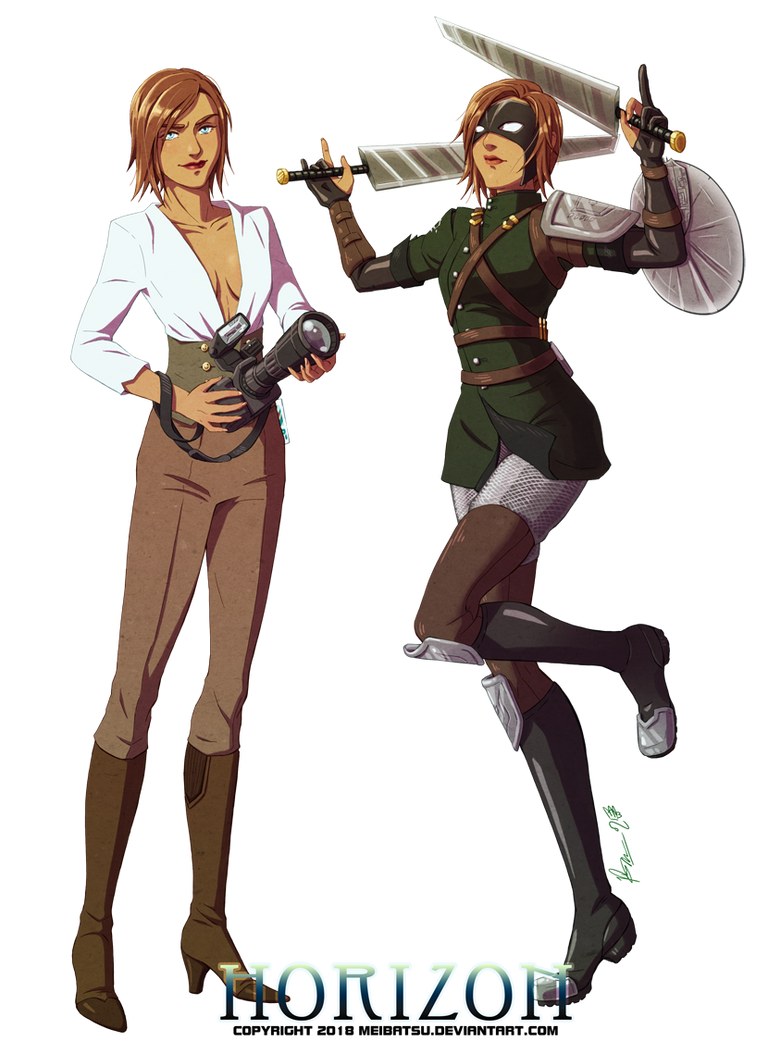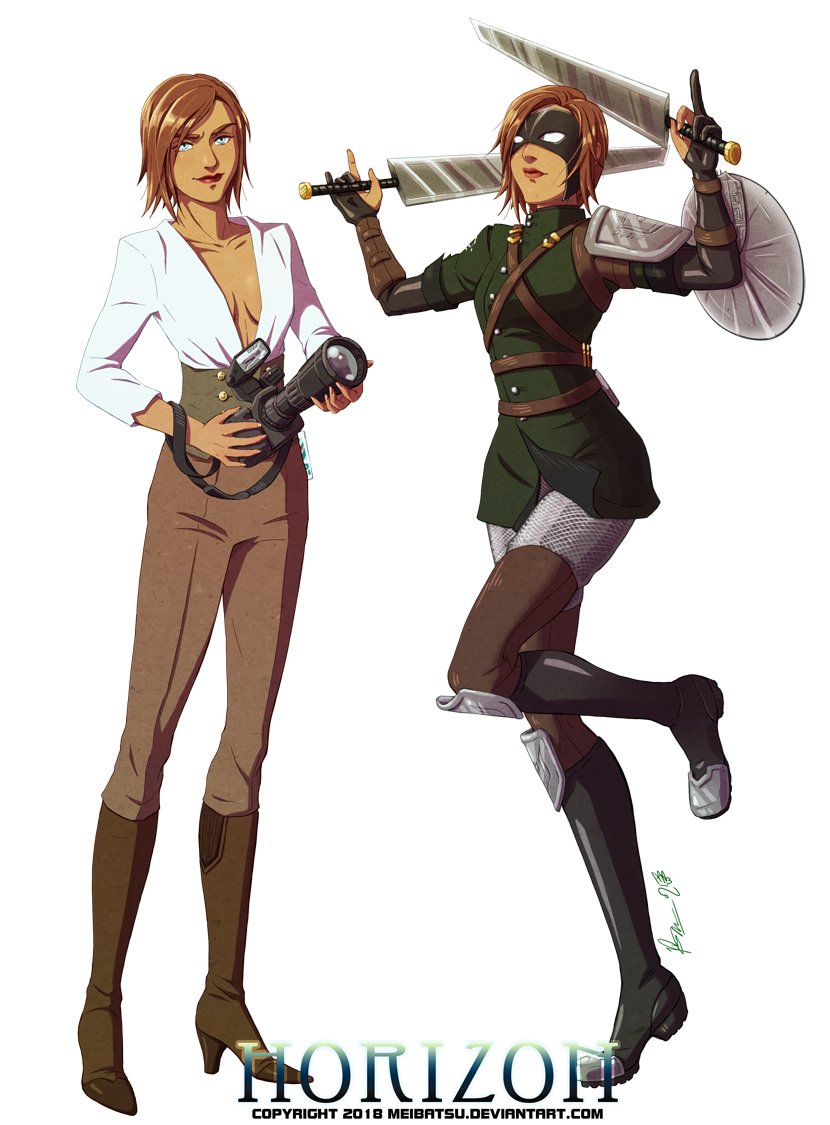 Watch
June 26, 2018.
Paint Tool SAI, Photoshop CS5.
I started in February but didn't come back to this until June! WOW! Matser procrastinator, I be!
Katedra Arisol aka Horizon, our local paparazzi and vigilante. Don't get caught in her sights, whether day or night!
See flats for more accurate colours here:
Also look at this edit I did:

Neat, so she changed customs now?
Reply

Yes! A nice little update from her old one!
Reply

Nice, hey wait don't I have her in my group?
Reply

oh do you? haha
which group was it! i don't know if i still remember your chars
Reply

Dat professional lady hair

Reply

YES! Short and ready for business!
Maybe later it upgrades into activism-ready where it becoems too short to even grab onto!
AEGIS AEGIS WHERE YOU BEEN! WHERE THE DRAWINGS BACKED UP IN YOU!

Reply

Reply

\'o' are you still dealing with many an ailment? Hope things are getting better at least..
Reply

Yes. Things are stable, at least, if still not 100% XP
Reply

*LAYS ON HEALING HANDS* HEALTH, ENTER AEGIS!
Is DA the only place you're active at!!! This.. GHOST TOWN!!!

Reply

Reply