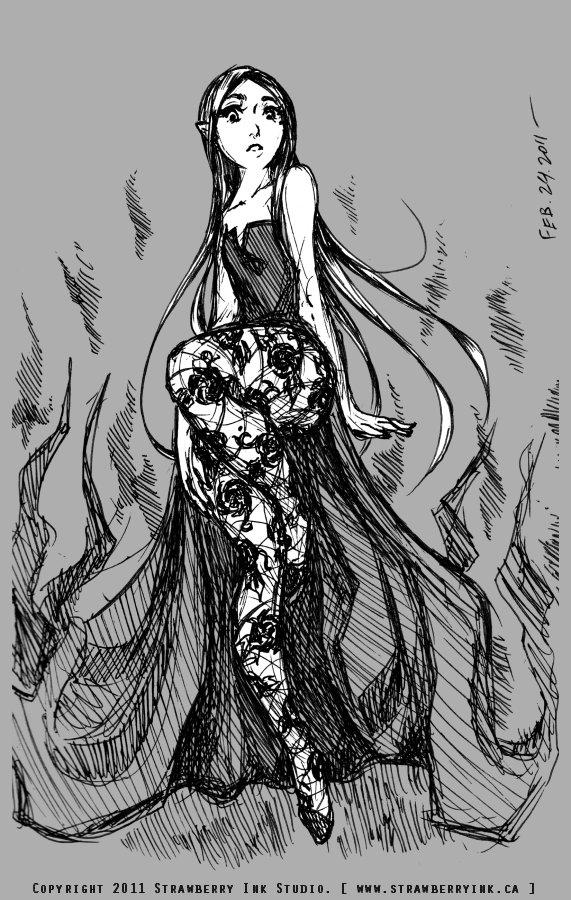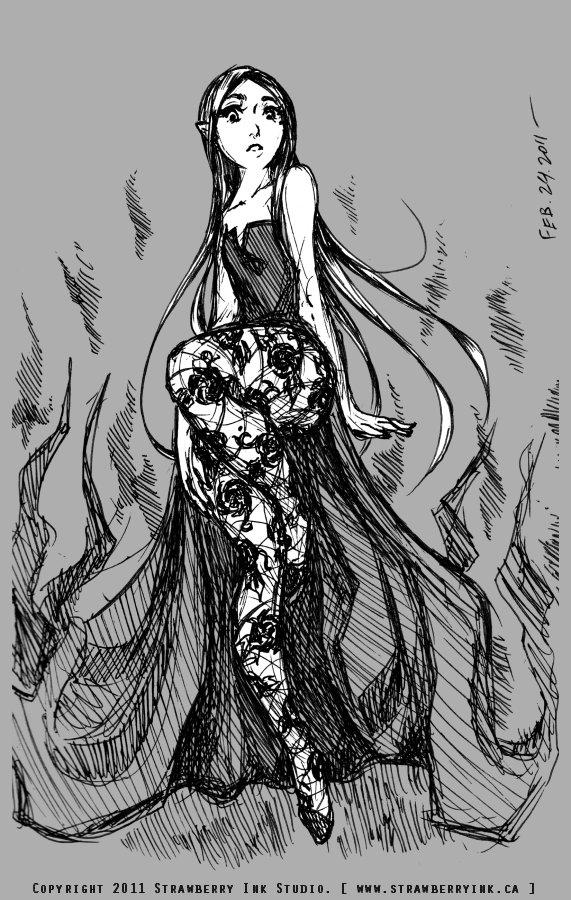 February 24, 2011.

BiC Velocity Gel pen, some JASC Paint Shop Pro 7.

New character again! She is still not developed, but a few things about her is that she is a shapeshifter with some kind of really messed up past, and it was through her own cunning and self-reliance that she has been able to survive so long. Unfortunately, along the way, she has made many enemies.

She gives me the impression of a squid/octopus/jellyfish.

i want some tights like that!!

Reply

Yah! i think the reason why I made this character in the first place was to have someone wearing rose-patterned stockings. xD
Reply

my brother's girlfriend has some tights like that. they look so gorgeous on her dark skin, it makes me want some, but i don't know if i'd look as good in them

Reply

holy....

i LOVE this one. <3

There is a very stylistic horror manga called "Makora" that looks similar.
Reply

She would probably fit into the manga seeing that she probably has done some pretty horrific things int he past. XD
Reply

Reply

Oh, I don't know..
I assume it's stuff like murder, manipulation, and seduction.
Since she's a shapeshifter, she probably gets herself and others into all sorts of trouble through identity theft. She hung around with a lot of shady characters/monsters.

I am stil trying to figure out if she can actually fight in battles or not. If she could, maybe it's be a form of shadow manipulation since her dress is like a smoky shadow thing.
Reply

cute~

I like the cantankerous girly characters you create a lot.
Keep it up and I'll reward you with some Kentucky Fried Chicken. ^O^
Reply

Reply