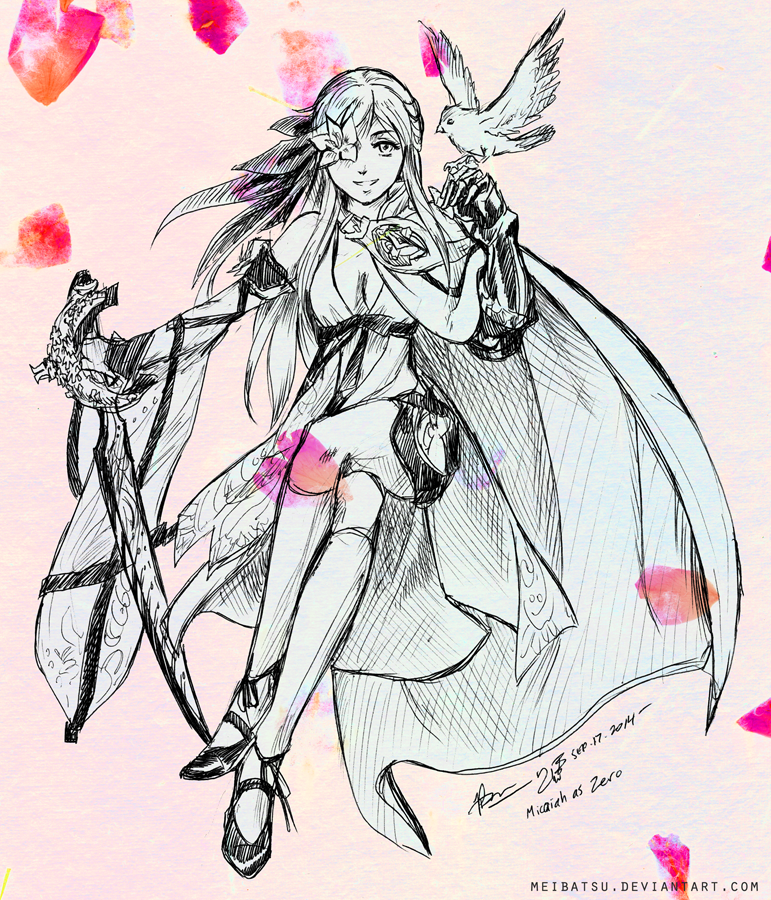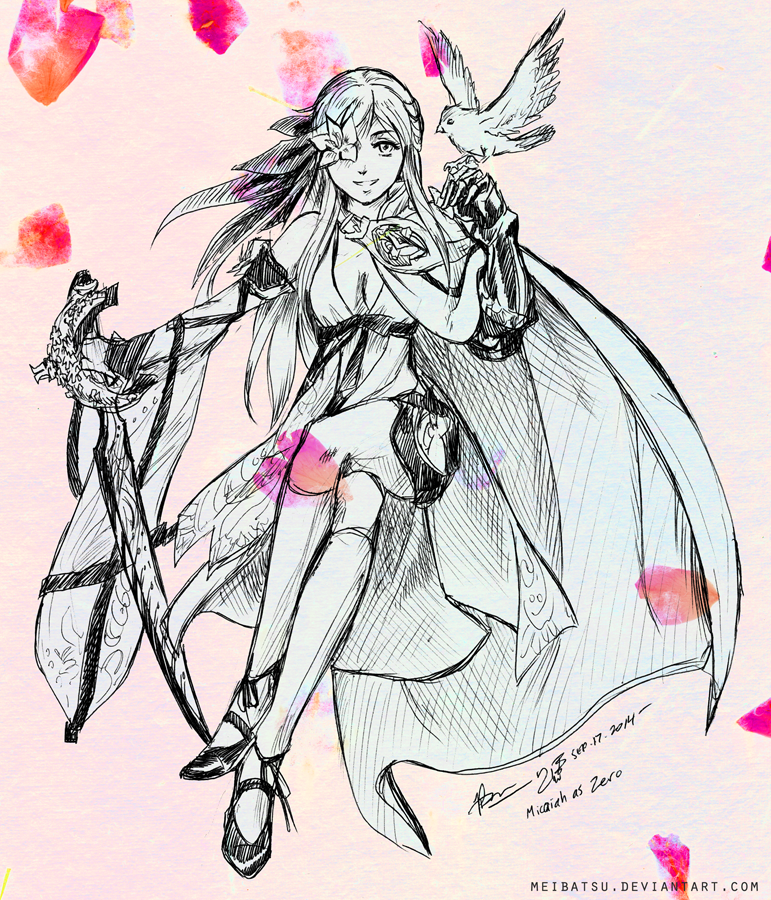 Watch
September 17, 2014.
Ballpoint pen.
Part 1/2 of ZeloBlake commissions!
Freehand sketch of Micaiah from Fire Emblem 10 dressing up as as Zero from Drakengard 3! I added in the paper background because it looks cool.
I left in Micaiah's original ribbon to make her look more obviously herself. Zero's an irredeemable yet misunderstood silver-white haired singing goddess of destruction in the game.. It's kinda perfect fit for Miccy! Yune gets to play as Mikhail the dragon? xD

Interesting combination, I actually can see the correlations you draw too. XD She wears the outfit rather well too, great job.

Reply

So.I guess i was not the only one who also finds this fitting.
Reply

she looks so evil in this pic
Reply

This is really awesome, the connection is quite fitting. The detail in it is absolutely beautiful.
Reply

Thank you! c:
Yeah, I was surprised how fitting it would be! lol
Reply

It would be bizarre to see Micaiah unleashing violence on the scale Zero does. I wonder what would tip her over the edge?
Reply

Hahah.. probably Daien just being conquered and Sothe or Sanaki being dead, I guess.
Especially if the gods somehow decided that? Than she can want to go on a gods killing spree. xD
Reply

Well, she gives Ike the power to beat the daylights out of a god, so killing her other half wouldn't be too far out of reach if she did go Zero on everyone.
Reply